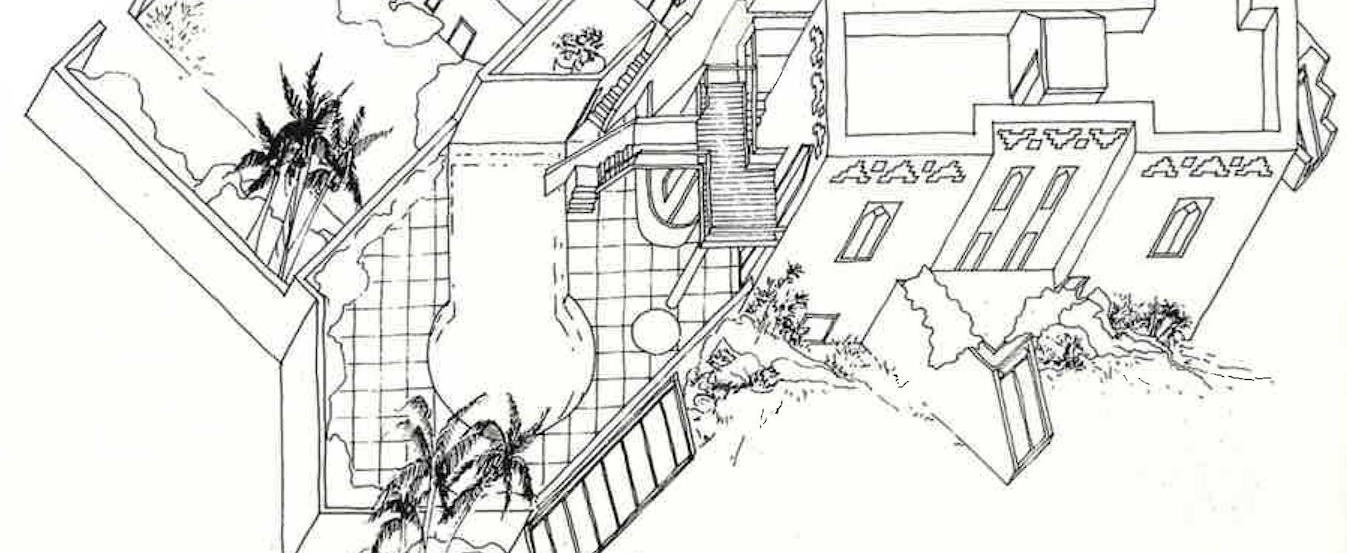 In 1980, AA published its number 209: "Passive or active solar energy? In it, we discover a solar building project in Pisa, a house project in Marrakech, and a house built in Bargemon, in the Var. Each of these houses presents strategies for living well under the Mediterranean sun. To find out more, read our issue 449 "Mediterranean Architectures".

---
SOLAR BUILDING PROJECT IN PISA
Architects : Dominic Michaelis, Chris Brandon, Zaira de Oliveira, Roger Francis, John Field.
"The architects' first concern was to orient the building on an east-west axis and to create the most compact volume possible in order to avoid heat loss. Most of the living rooms and main bedrooms are arranged to the south, with the service rooms and secondary bedrooms to the north. The southern spaces are equipped with a glazed balcony that becomes a greenhouse in winter; in summer, the glass rotates and serves as a sunshade for the apartment below.
The south side of the building is treated as a collector, while the north side is protected to the maximum by a wall with only very small openings. Active solar systems provide hot water through roof-mounted collectors, heat exchangers and basement storage."
HOUSE PROJECT IN MARRAKECH
Architects : Dominic Michaelis, Trevor Stevens, Jonathan Park, Roger Francis, Zaira de Oliveira.
"Designed in the middle of a palm grove, the residence is composed of two houses around a central "riad". The plan follows the configuration of the Moroccan star, i.e. an interweaving of several squares. The main house is designed in the image of the fortified houses of the country. The second one closes the patio to the north. A system of evaporators, located on the roof, sucks in the hot air that rises from the south-facing living quarters and cools it."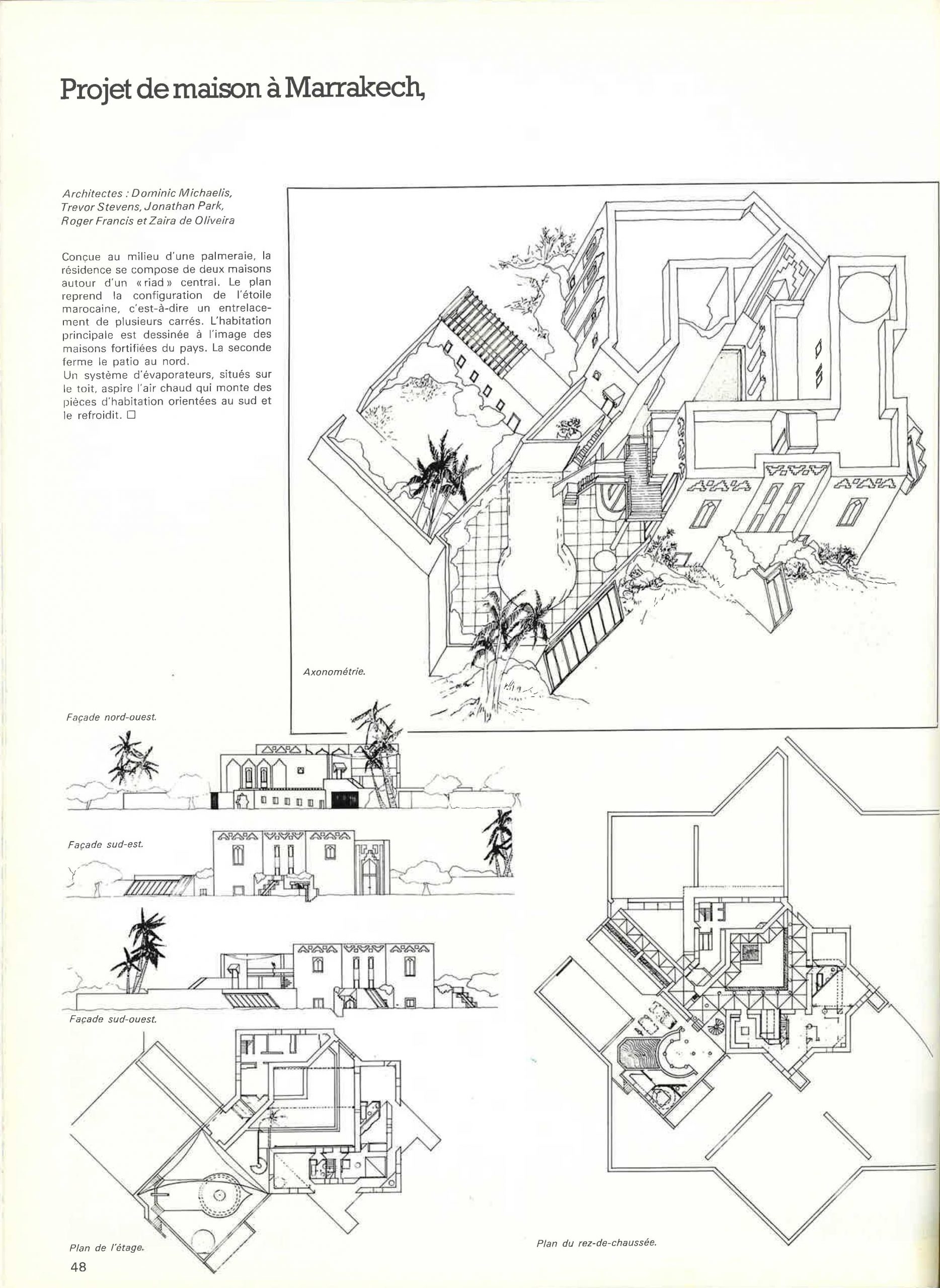 HOUSE IN BARGEMON, VAR
Architects : Marc Vaye, Frédéric Nicolas, Ch. Richer.
"This house has just been completed and the lack of glazing in the greenhouse prevented its optimal functioning during the winter and spring of 1979/1980. Its design is characteristic of a "bio-climatic" will: maximum protection to the north, opening with greenhouse to the south, southeast and southwest […]".