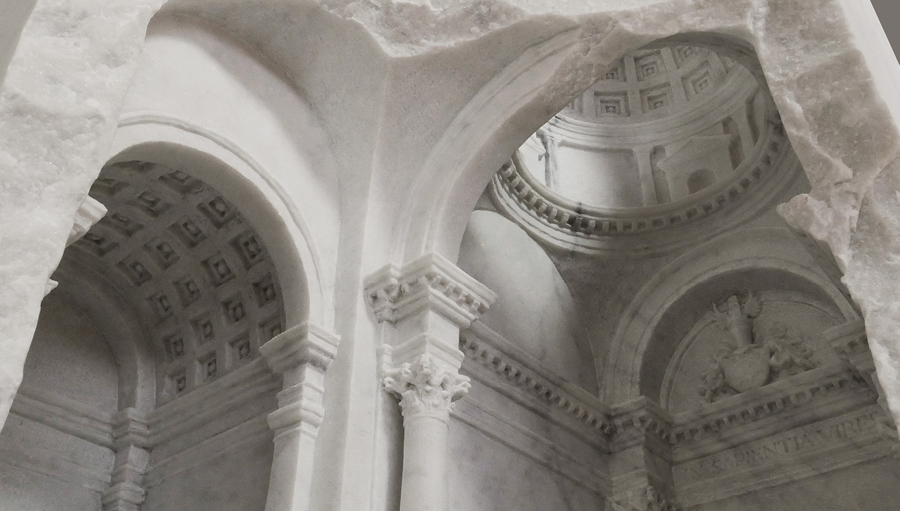 "Inspired by the formal language and philosophy of architecture" Matthew Simmonds' work explores "themes of positive and negative form, the meaning of light and dark, and the relationship between nature and human endeavour". 
On the occasion of the release of its new issue, AA publishes here a selection of works by the artist Matthew Simmonds and the text written by Emmanuelle Borne, editor-in-chief, which appeared in the "In Brief" section of issue 443 of L'Architecture d'Aujourd'hui
---
Trained in stone carving, artist Matthew Simmonds worked on the restoration of several major British monuments, including Westminster Abbey, before specializing in marble ornamentation in Italy. Living in Denmark since 2014, he carves miniature models from stone and marble scraps. Doric columns, domes and arches form a work inspired by sacred architecture that shows that grandness is not about size.
---
To discover the entire new issue of AA dedicated to the USA, visit our online shop