At a time when developers are blamed when focusing all too often on cost-effective spaces rather than qualitative ones, some private commissions are beyond this cliché. In Paris, the restructuring of former barracks into an office building, by practice PCA Stream – Philippe Chiambaretta Architecte for the law firm Gide, is one of them.
Completed in Octobre 2018, in Paris 8th arrondissement, the 19,000-sq. metre project includes the restoration of a historic wing, flanking the street, an office building restructuring and the creation of a central pavilion with glazed façade, acting as a link between heritage and modernity, in the words of Philippe Chiambaretta.
"It's a quite ideal case of commission. Usually, we do not know the tenants, we have to draw "fantasised" scenarios for the end user," Chiambarretta says. In this case, the commission was precise and the user took part in the project design. "The barracks embodied military organisation's verticality. The building had to be overturned, to stimulate new uses and promote more horizontal types of management." Moving from a vertical organisation to a horizontal space layout has changed the way people work and communicate, according to Gide, whose collaborators welcomed the PCA's project.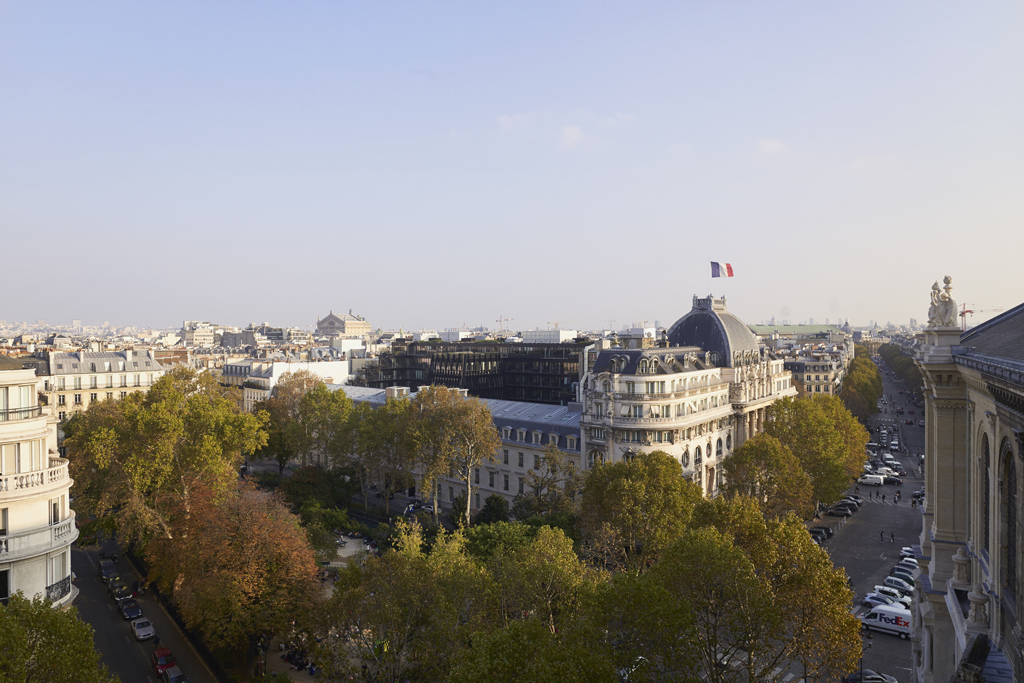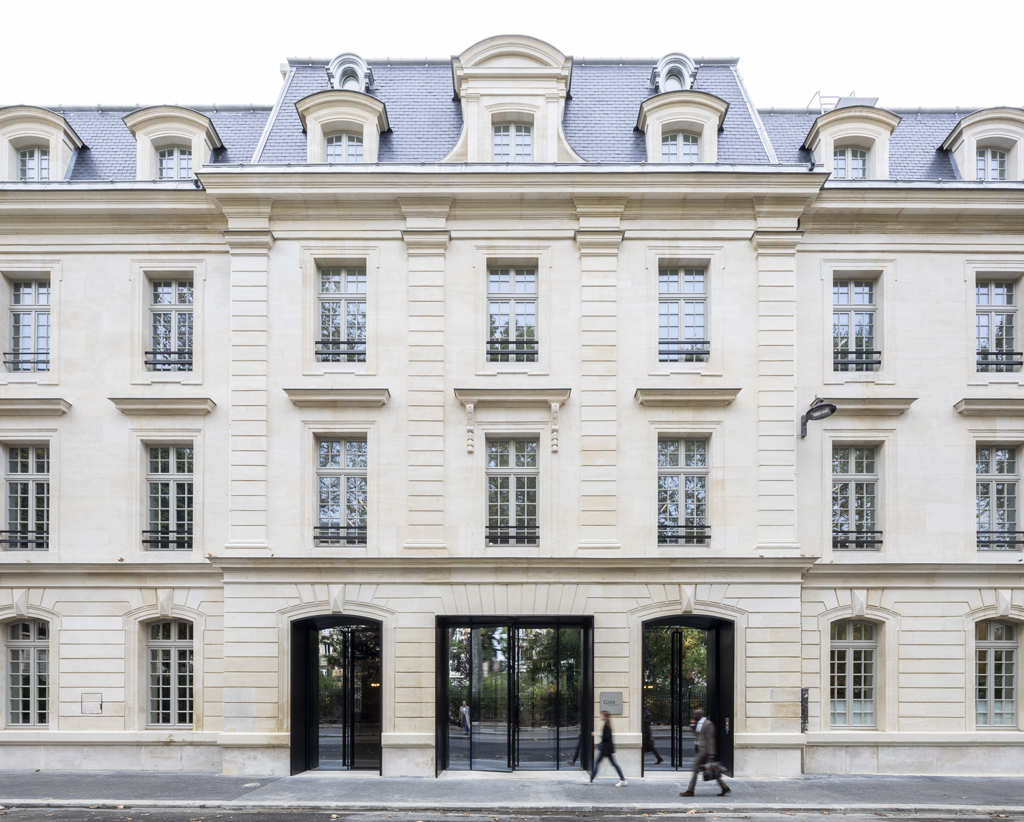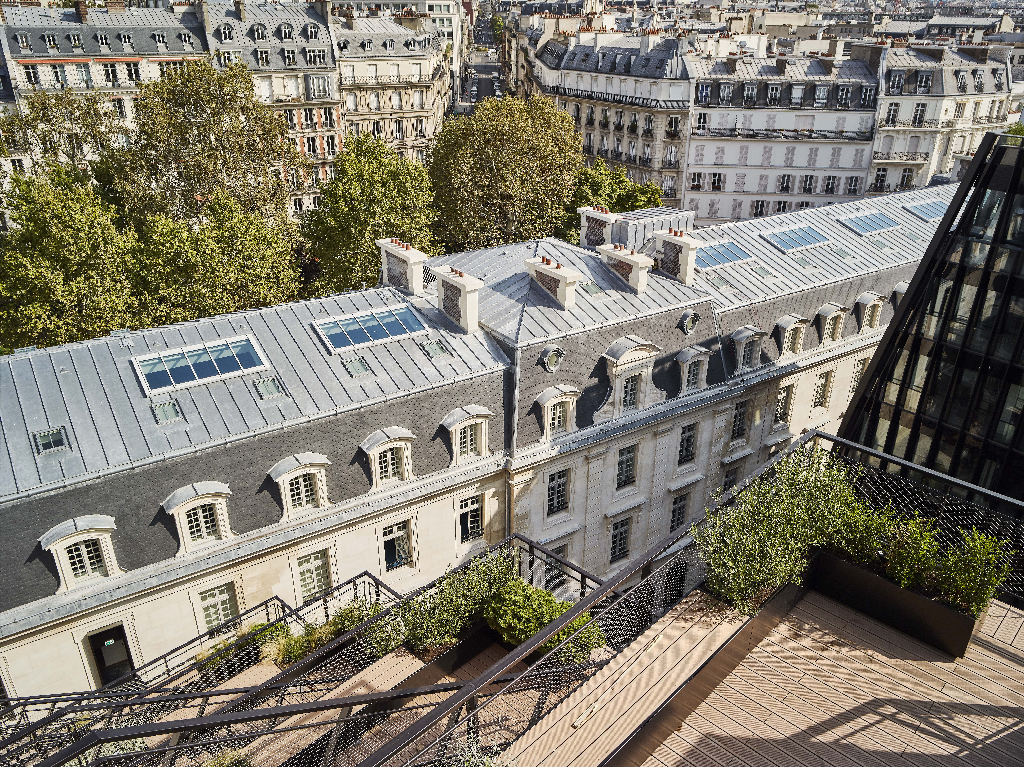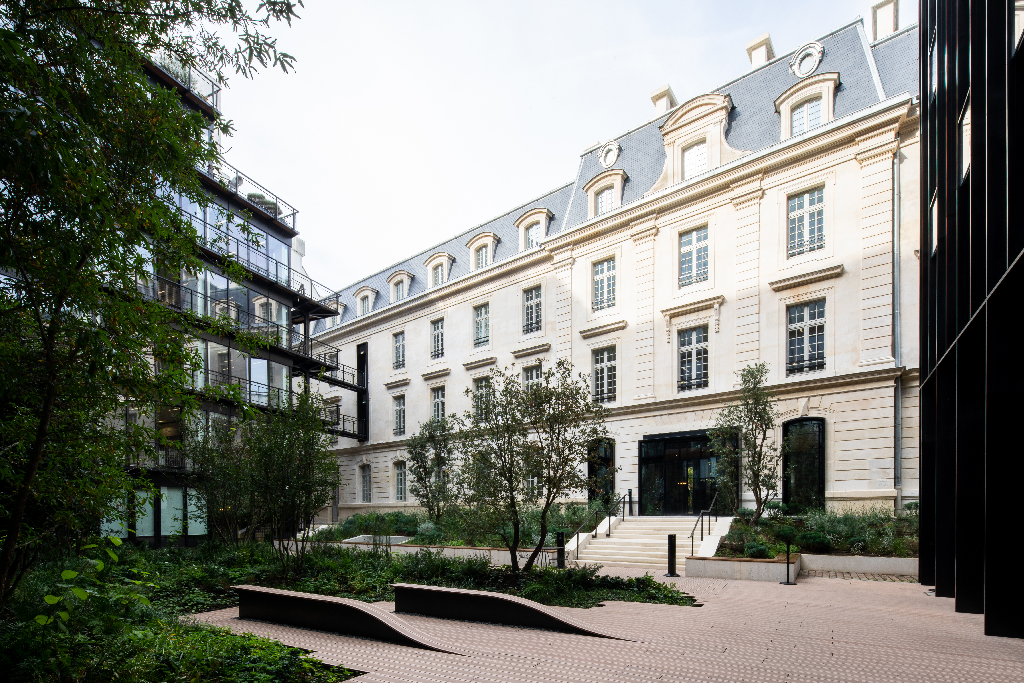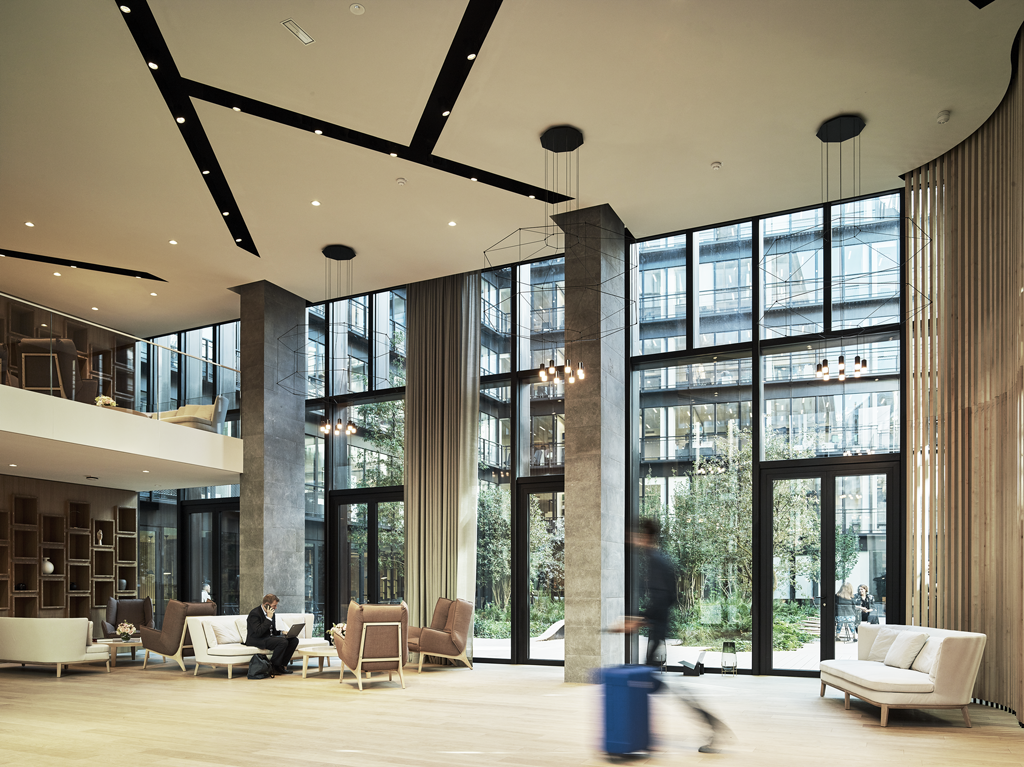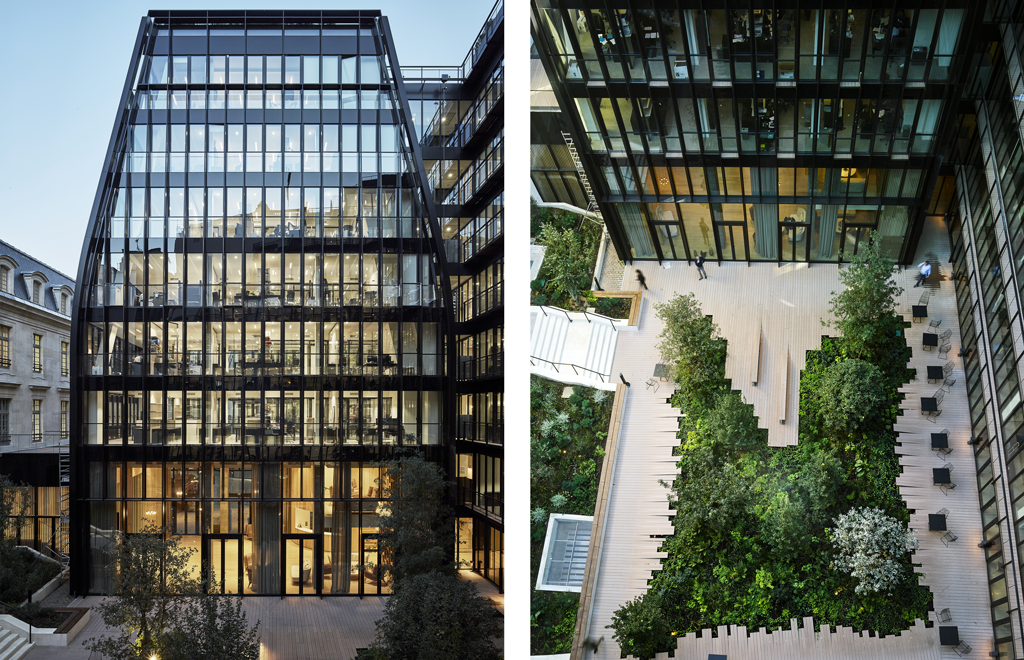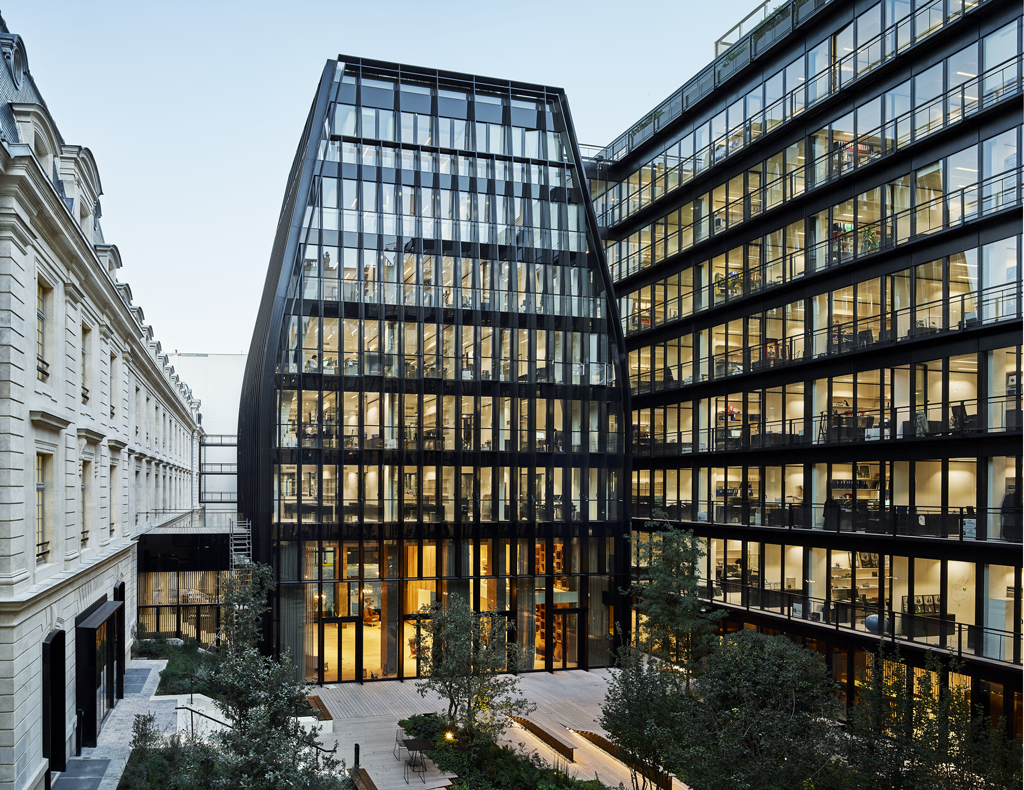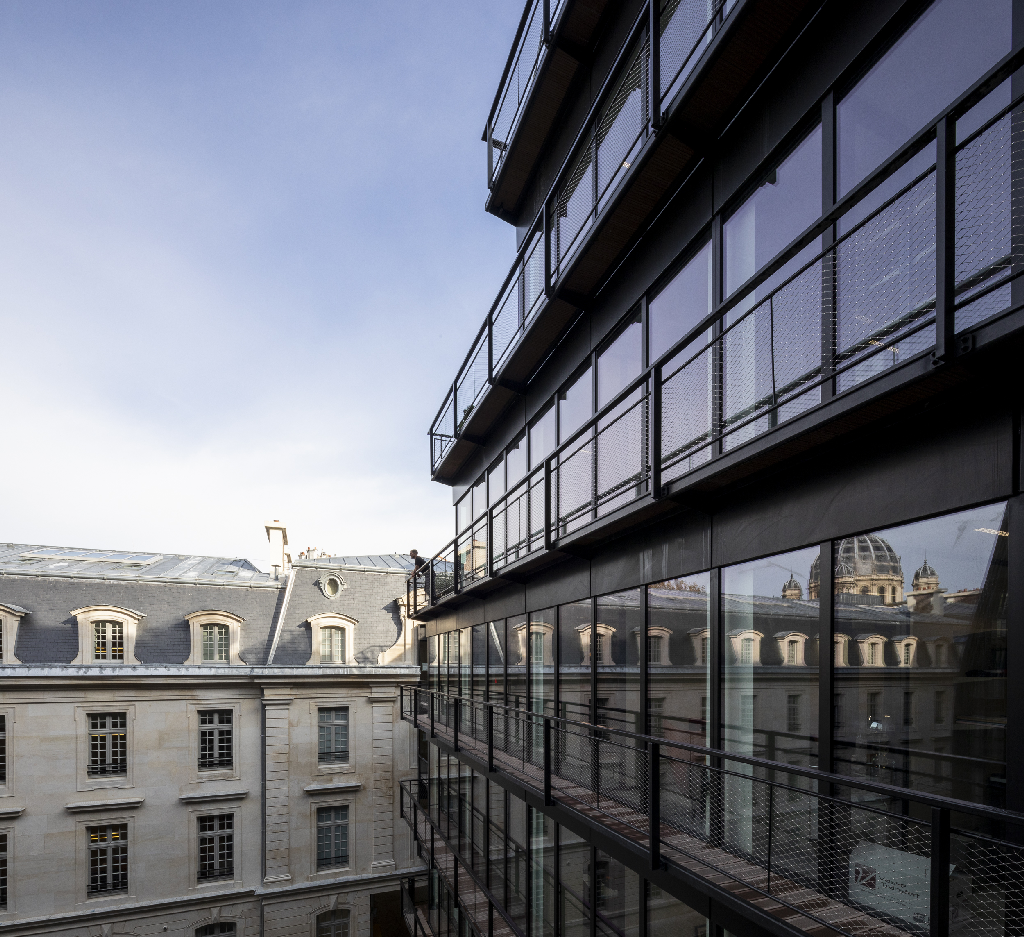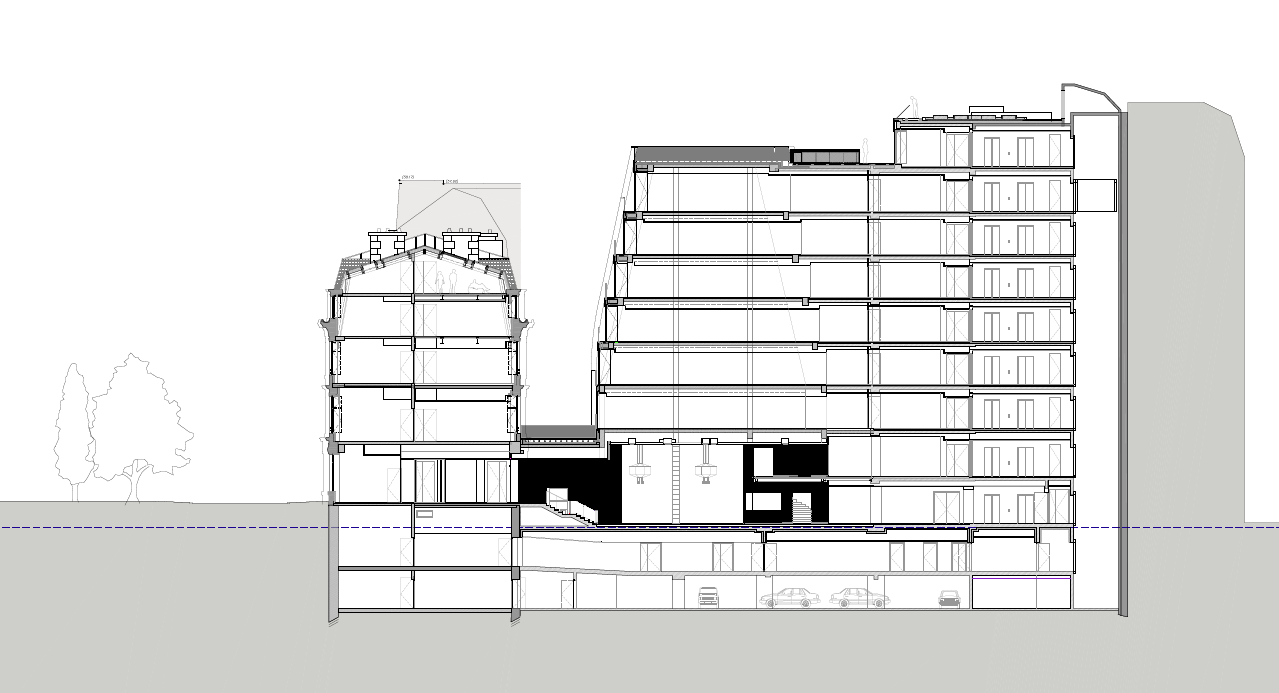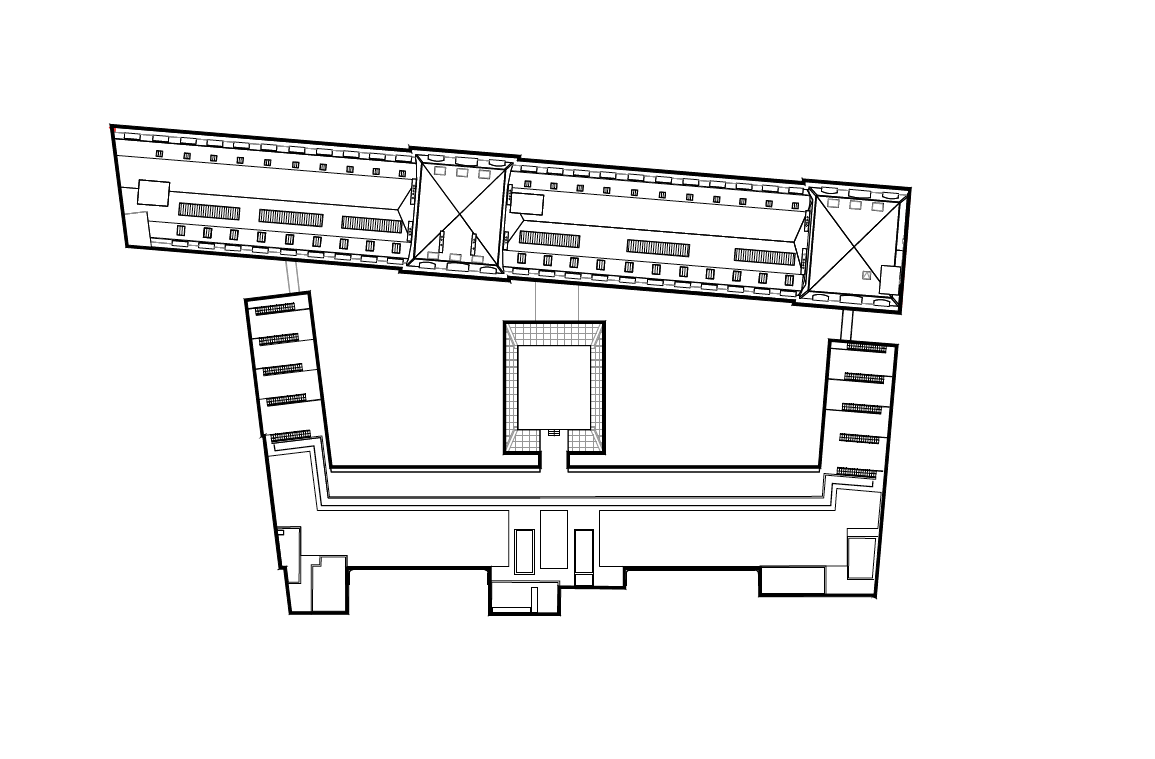 —
Client: ACM
Architects: PCA Stream – Philippe Chiambaretta Architecte
Program: Restoration and extension of former military barracks into an office complex
Surface: 18 879 sq. metres
Completion: October 2018