In the Proust's short questionnaire style, AA questions architects about their profession, their projects, their vision of the future. Today, we meet Corsican office Orma Architettura, laureate of the Young Architects and Landscape architects Albums (AJAP) 2018.
Based in Corte, in Corsica high mountain region, Orma Architettura was founded by 4 former students of Marseille architecture school: Jean-Mathieu de Lipowski, Michel Rocca Serra, François Tramoni and Alicia Orsini. The work of this young office aims to be a permanent reflection on materials and the key-role that architecture plays in the collective memory of history and places. Orma architects wish to unveil as much as possible the site on which they work, in all of their interventions. Among their noticed operation, a guesthouse extension, Casa Vanella, in Corsica, has been awarded with the 3rd palmarès of Archicontemporaine Award, in the "Habitat" category.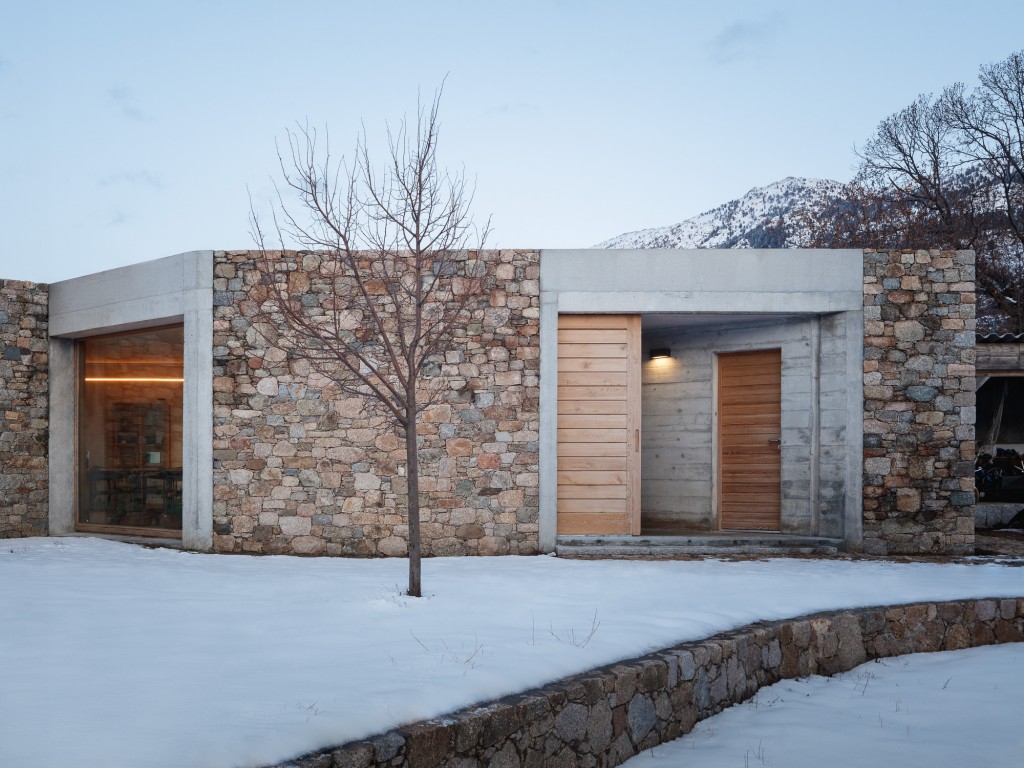 Being an architect means…
Michel de Rocca Serra : Have a responsibility towards future generations..
François Tramoni: Tell the story of places, time, mankind…
Jean-Mathieu de Lipowski: To understand the needs of  past and present mankind, and being able to anticipate future needs.
Alicia Orsini: To design a place in order to pose a challenge.
Your best architectural memory
MDRS: The visit of Brother Klaus Chapel in Wachendorf, by Peter Zumthor.
FT: Our first day of work as partners.
JMDL : The discovery of free plan, during my second year of architecture school.
AO: The visit of the restauration construction site of the Garnier Opera House, with the Chaillot school, that ended with the visit roof and its exceptional view on Paris.
What would your perfect order be?
MDRS: A project of which we would be the clients.
FT: Our future office.
JMDL: A neighborhood library in the village where I grew up.
AO: An intervention between existing and pre-existing.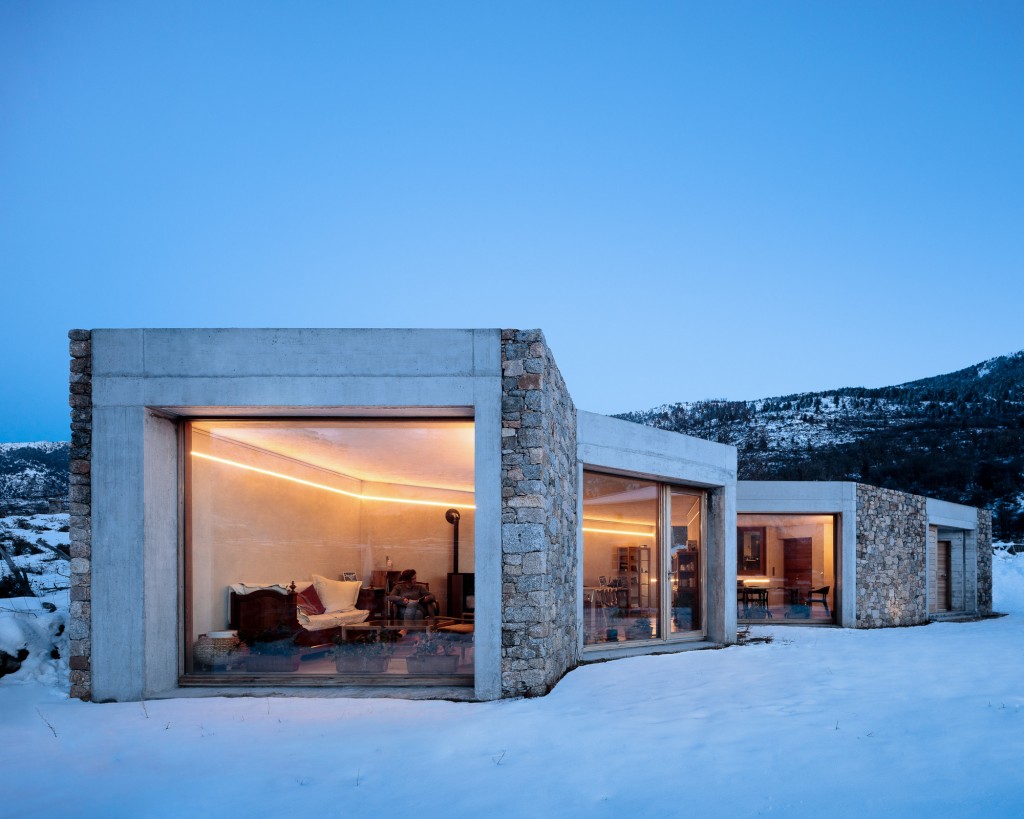 The project you would have loved to design
MDRS, FT, AO, JMDL: RCR Lira Theatre, a project that gives meaning to architecture through the creation of a tension between landscape and built heritage.
The project you are the most proud of
MDRS: Campinchi place in Ajaccio (Corsica), an ongoing project realized in collaboration Bernard Desmoulin and Polyptyque.
FT, AO: Casa Vanella guesthouse extension (Corsica).
JMDL: Three collective housing projects using the surrounding materials of their site, in the centre of Corsica.
Your architectural reference
MDRS, FT: Our ancestors whom, with few means, knew how to create unique places.
JMDL: Peter Zumthor's whole work.
AO: Carlo Scarpa, for his work on materials and light.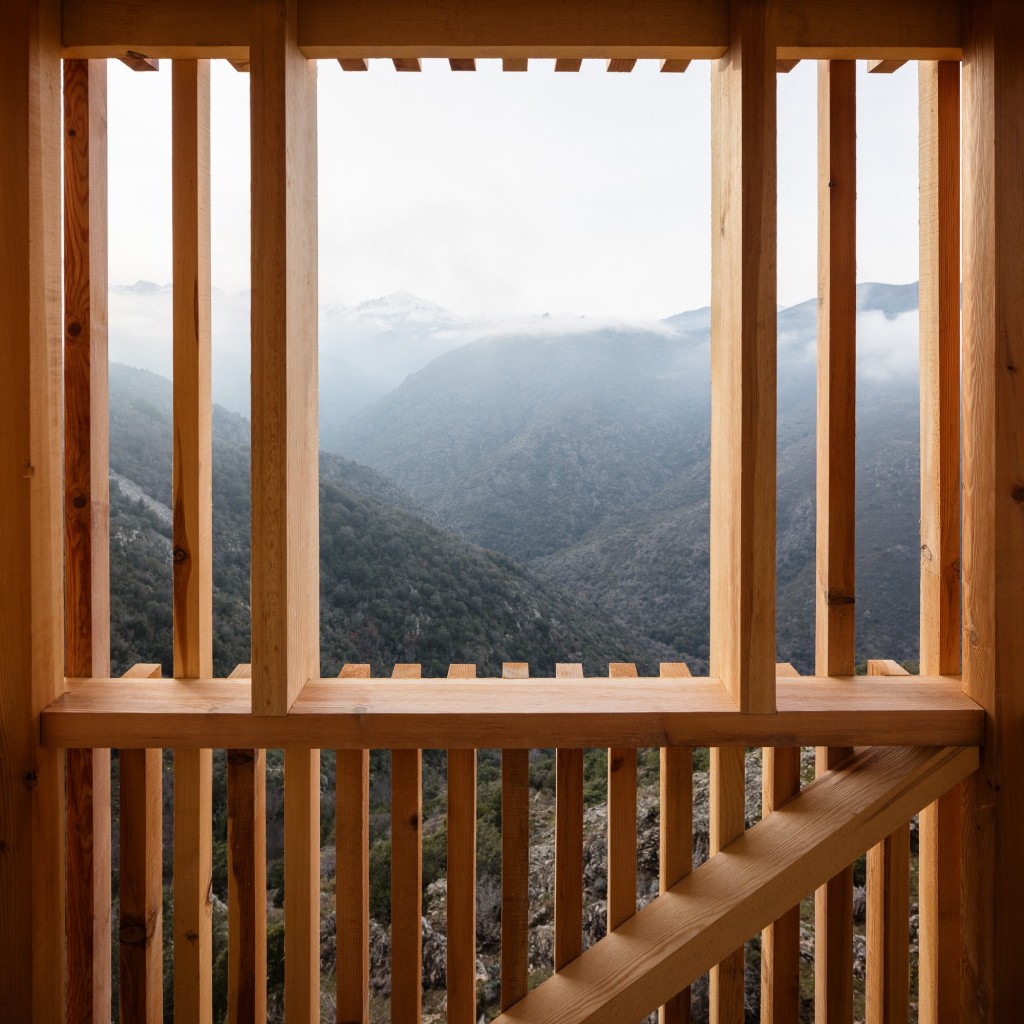 You job in 20 years
MDRS: A general return to fundamentals and local techniques.
FT: The same as today, but on a larger territory.
JMDL: Very different in the form, but similar in the content.
AO: The same as today, with more wisdom.
 The other profession you would have liked to practice
MDRS: Polyphonic singer.
FT: Bricklayer, because they are the last tools of the architects.
JMDL: Art metalworker.
AO: Archaeologist, to reveal historical traces.
Architects' main challenges nowadays
MDRS: To transmit an heritage as rich as the one which was given to us and to fight mediocrity.
FT: I think the main challenge of the profession is to fight against the architecture of social medias, for a "genius loci" architecture.
JMDL: To reconcile the building act with the consumer society.
AO: Fight against the globalisation of architecture.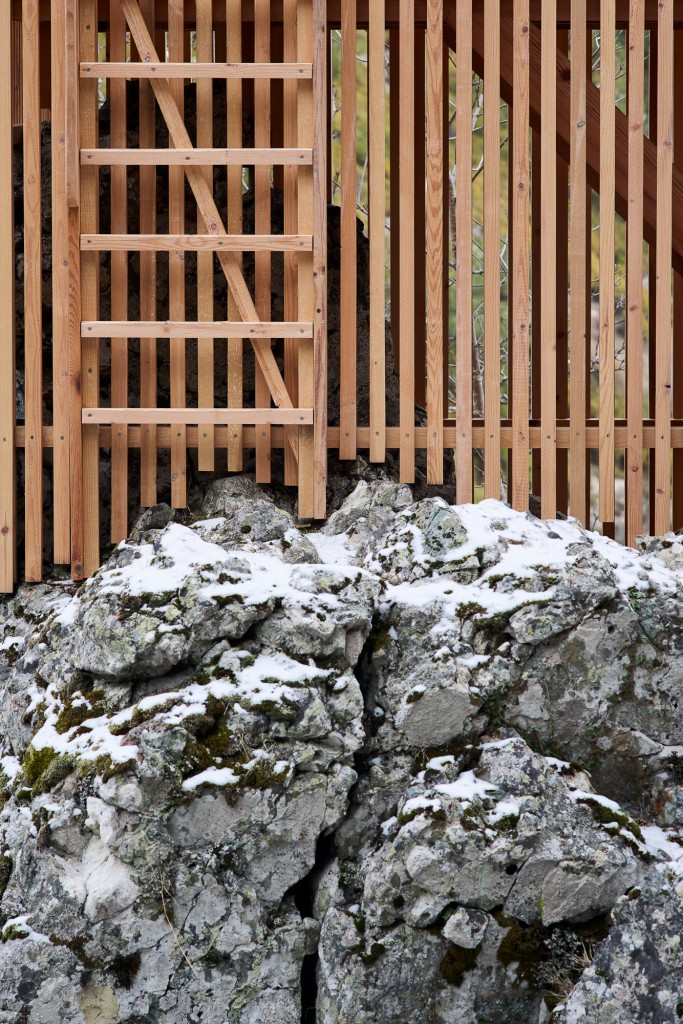 The next subject or program you would like to explore
MDRS: A worship place.
FT: The construction of a sheepfold, in order to participate to the rural heritage history, which is the essence of our region.
JMDL: A high mountain hut, communicating with an very large landscape scale.
AO: A cultural program in one of Corsica iconic citadels.
The advice you'd give to a young architect
MDRS: Believe in human beings and their ability to be sensitive.
FT: Never hesitate.
JMDL: Quoting a famous bestseller title : "Architecture is a fighting sport".
AO: To prepare himself to resist against the society, like advocates Luigi Snozzi.
What do you want to transmit to your co-workers ?
MDRS : The value of what surrounds us.
FT : The desire of perpetual learning.
JMDL : My passion for materials.
AO : The culture of diagnosis.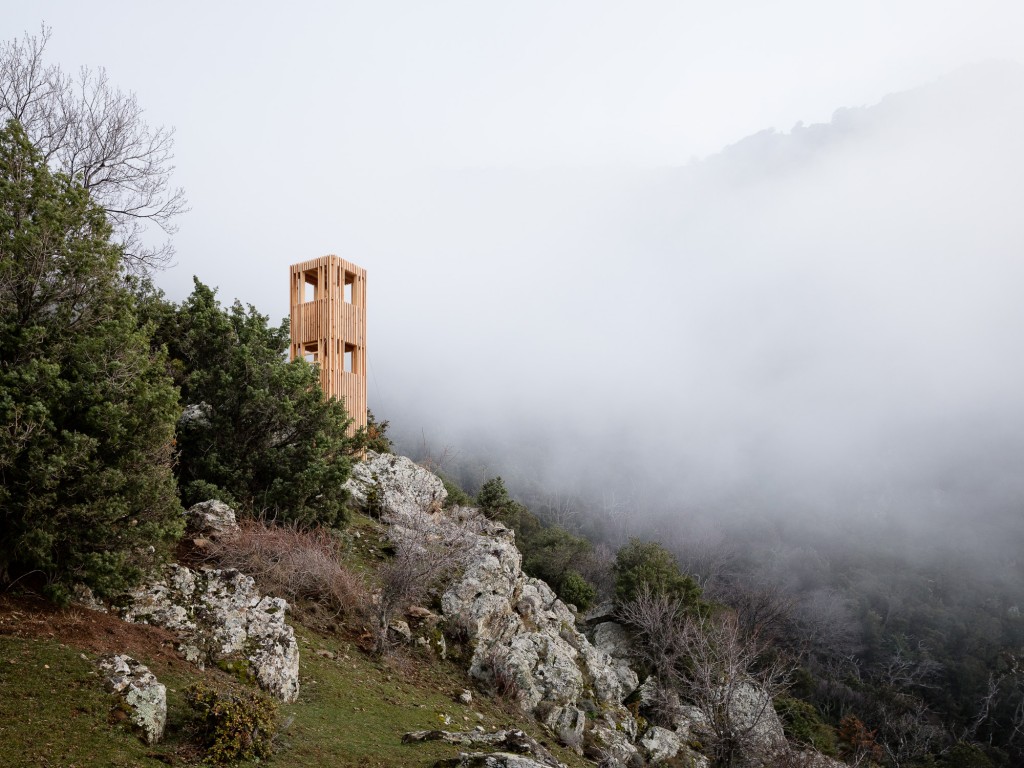 The architect everyone should follow
MDRS: Bernard Desmoulin.
FT: Peter Zumthor for his ability to transpose the history of a place or an encounter through architecture.
JMDL: Luigi Snozzi, for his engagement in his village Monte Carasso, up to the territorial scale.
AO: Swedish office Skälso Arkitekter for its approach in natural, rural and legacy environments.
An inspiring place
MDRS: An agricultural landscape, perfectly halfway between the trace of man and his osmosis with nature.
FT: Corsica, my region.
JMDL: Every place where we had the chance to work inspires us, it becomes a source of inspiration and nourishes our thoughts for future interventions.
AO: A sheepfolds site called "Spisce", down the Monte Rotondo, in Corsica.
The city where you feel the best
MDRS: Ajaccio (Corsica).
FT: Sartène (Corsica), my hometown.
JMDL: The city where I grew up : Porto-Vecchio (Corsica).
AO: Corte (Corsica), my hometown.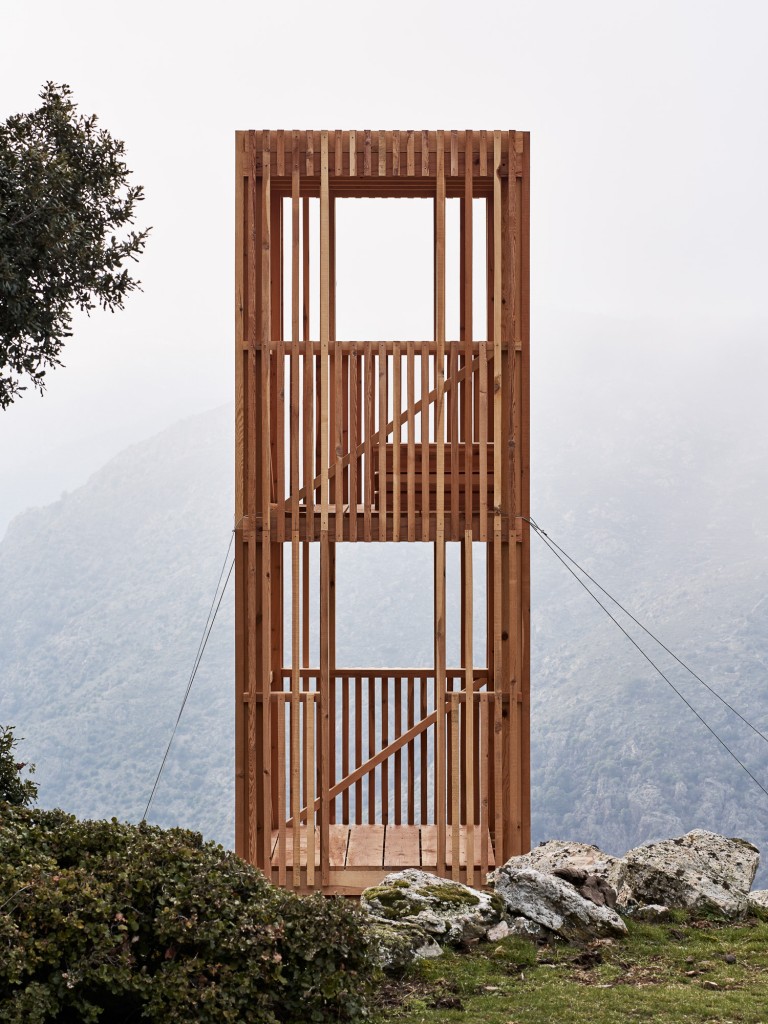 My bedside book
MDRS : A French-Corsican bilingual dictionary.
FT: "Penser la matière" ("Think the material"), frome the 4th issue of the review "Cosa Mentale".
JMDL: "Odyssey" by Homer
AO: "City Planning According to Artistic Principles" by Camillo Sitte.
An object or a work of art you particularly love
MDRS: The Wassily chair by Marcel Breuer.
FT: The thermal baths of Vals, they are a perpetual lesson.
JMDL: The famous "bracket" light by Jean Prouvé.
AO: Guinigi Tower in Lucca, Italy.