Listen to the architecture in order to hear the true voice of the city. French composer Nicolas Frize has written a piece of music that can only be heard strolling through the new Amiens university campus, in the North of France. Monumental and airy, fun and wise, timeless and yet changing, you hear bassoon and violin, along with ping‑pong balls and the munching of crunchy biscuits. A guided visit led by an unusual conductor, who brings the buildings alive with mischievous humanity.
The walls rustle, the trees sing, the stones strike a note. You'd swear you saw a window quiver. The Picardie Jules-Verne university, recently inaugurated within the old Amiens citadel, is strangely inhabited. From its façades and corridors, even from its gardens, flow strange sounds, unfamiliar chords, and voices that owe nothing to the chatter of students. And yet neither stage nor orchestra is anywhere to be seen; neither musicians nor any visible loudspeaker. "The aim is that visitors don't know where the music is coming from, that they don't understand what's going on. I try to mange the technical aspect so closely that it disappears: it is the architecture that expresses itself, the walls that talk," Nicolas Frize enthuses.
Click on the image below to read the full version of this article written by Christelle Granja and published in AA No. 427.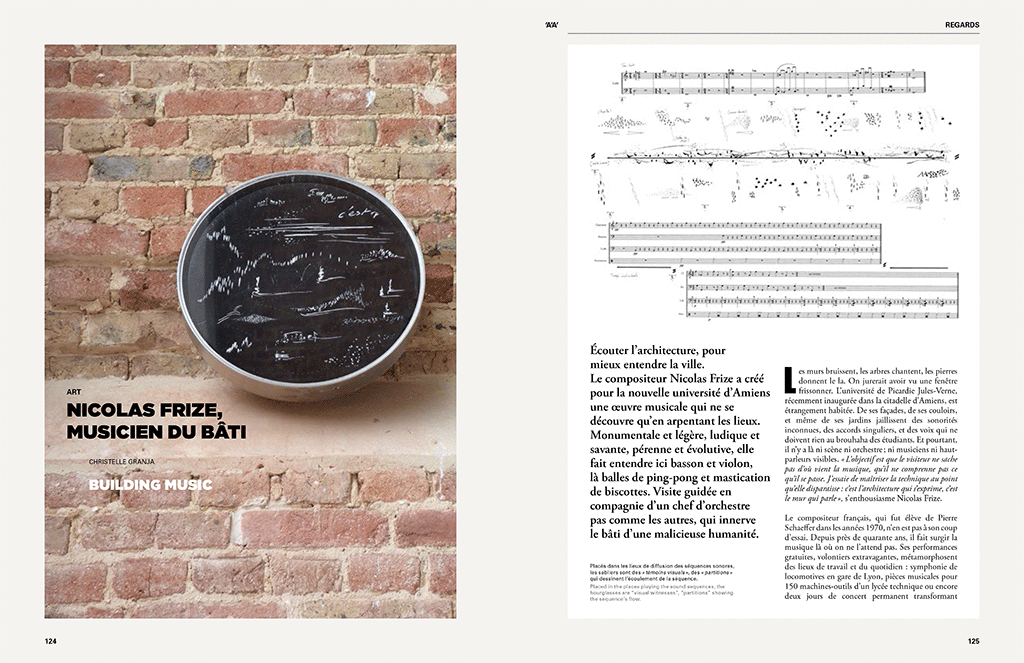 AA 427th issue, dedicated to port architecture, is available on our online store.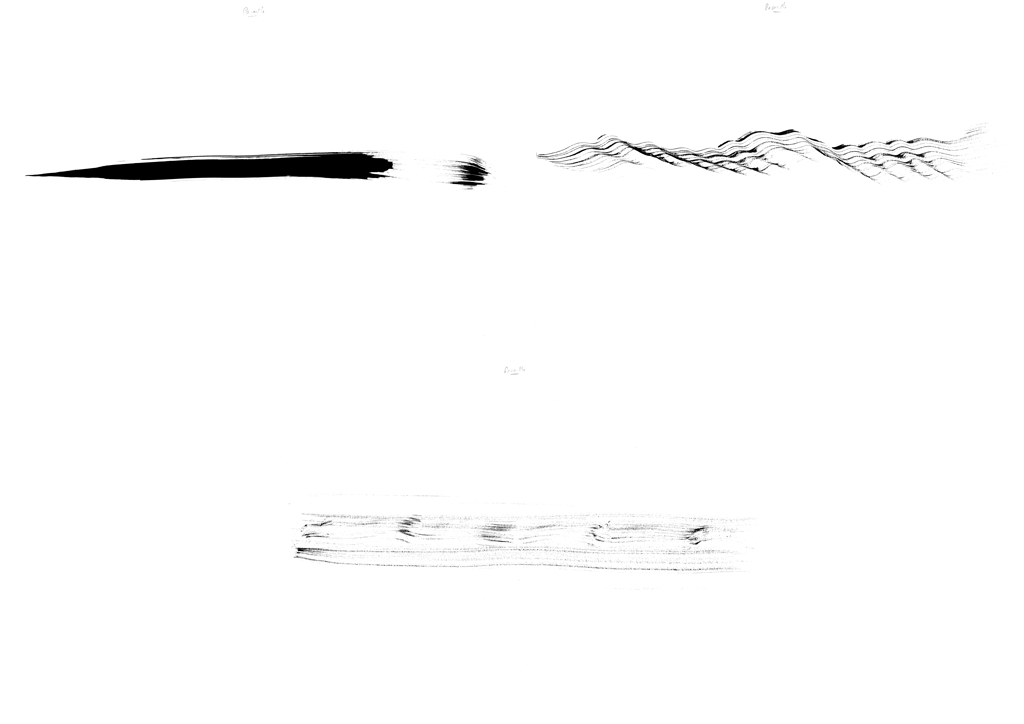 Spatialization drawing: footbridge.