Focus on La Passerelle, the new media library in Vitrolles, designed by the office of Jean-Pierre Lott, in the heart of the area "des Pins", south of the town center.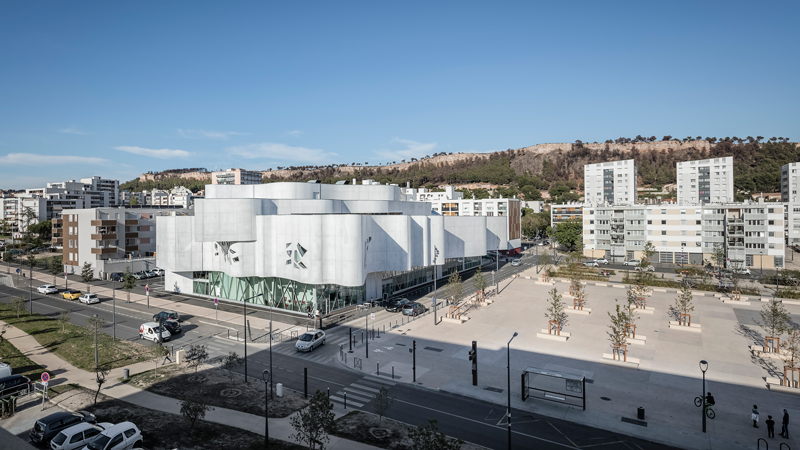 The project aims to breathe new life into this deserted area of Vitrolles. For the architect, public space is revitalized thanks to the birth of new public buildings.
The ground floor level, aligned on the plot's limits, is inviting to passers-by with its transparent glass walls. It contrasts with the upper levels, made of a wide and sinuous white concrete openwork shell, which represents movement and lightness, a metaphor for the act of reading. According to Jean-Pierre Lott, "it is in this opposition that the project finds its strength". This "cinetic" panel gives a changing aspect to the media library, according to the light and the point of view from which this curved surface is looked at.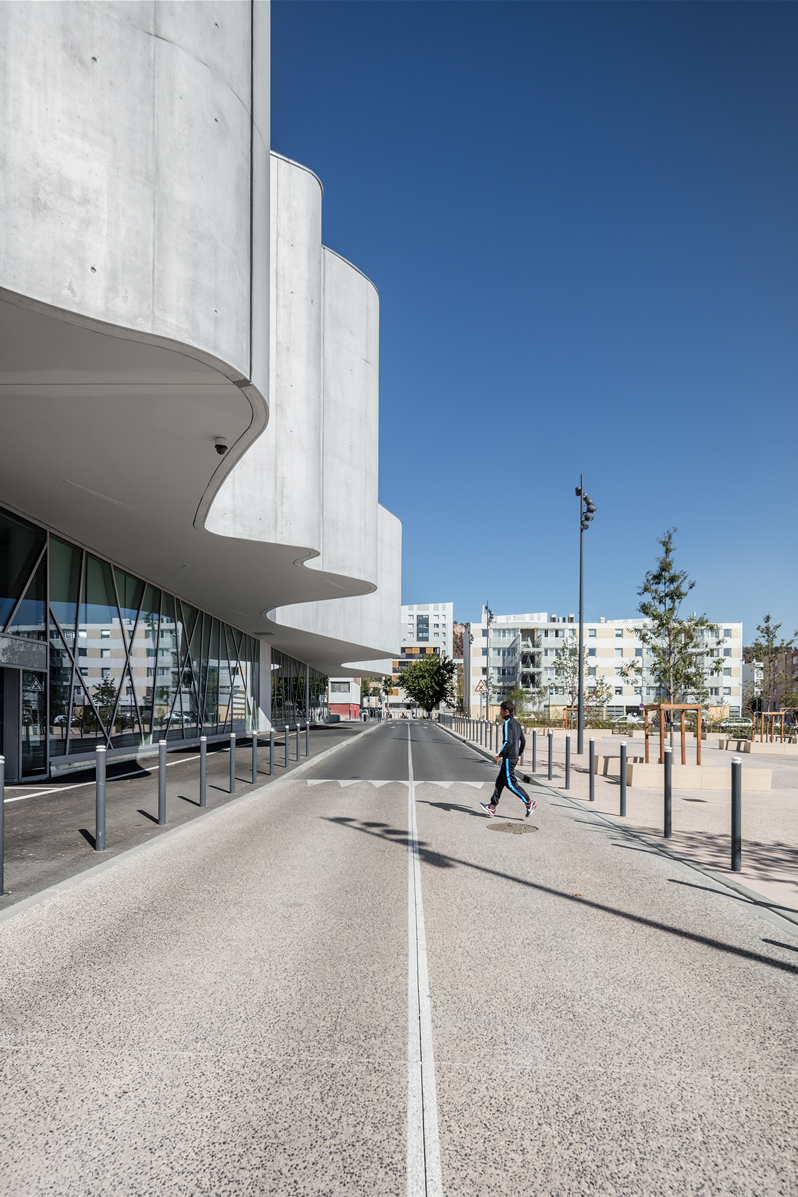 Inside, at the ground floor level, the "hour of the tale" room is the central focus of the spatial composition. It seems to levitate above the children area, and "evokes a star, the place of dreams and stories".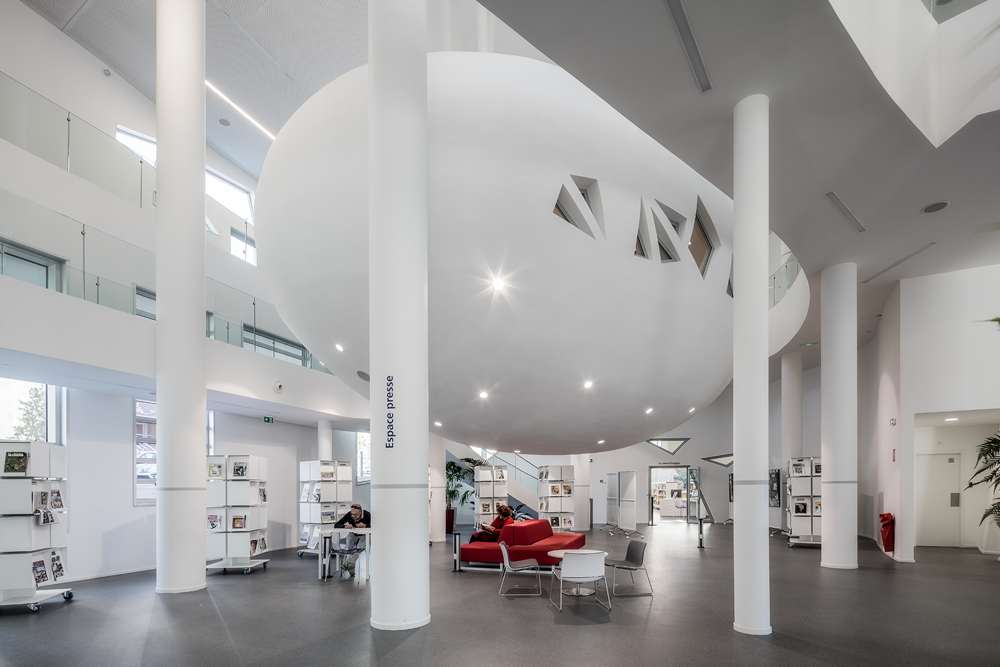 The gravitation effect applied to this egg-shaped volume owes to the architect's decision to create visual paradoxes. This tension can also be felt from the outside, with the concrete first floor's weight resting heavily on the fragile ground level glass wall.
On the first and second floors, lighting has been the subject of a specific research work. The south facade is lightly pierced, since the sunlight was made to hit mainly from the north. This was done in order to create a homogeneous lighting in the consultation rooms, without direct sunlight.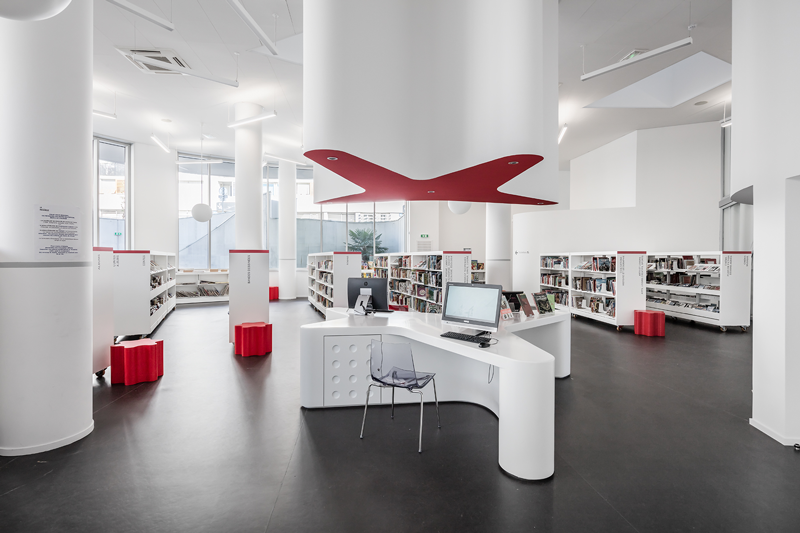 The reading areas are flexible : their configuration may easily change by moving around the furniture on the open-plan layouts.
In spite of the seismic area surrounding the building, the architect managed to create spaces without too many columns, thanks to an in-depth study of the structure's resistance.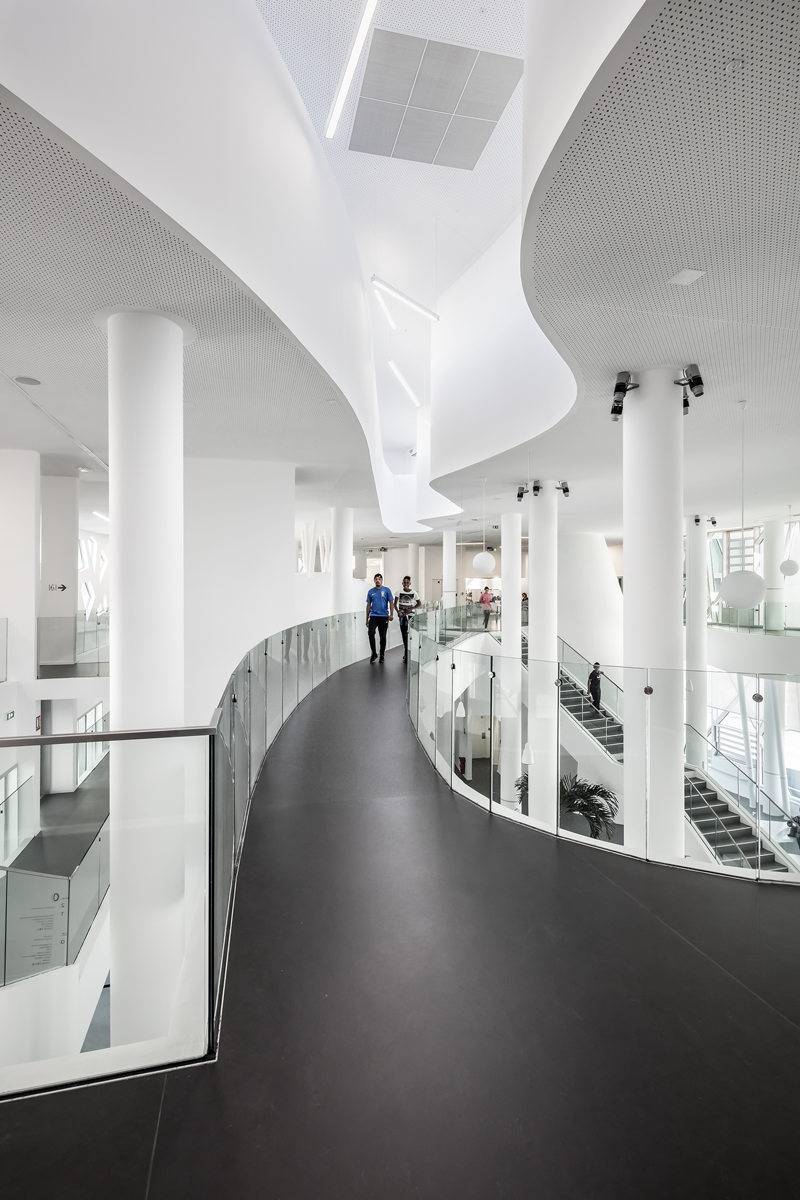 Project : La Passerelle, Media library of Vitrolles
Architects : Jean-Pierre Lott
Clients : Ville de Vitrolles
Area : 3 990 m² SHOB
Total cost : 10 M€ HT
Construction timeline : 2013 – 2015
Opening : 2016
Engineering and technical firms: OTEIS
High environmental quality firm: OASIIS
Acoustics firm: ACOUSTB
Environmental certification: BDM silver level