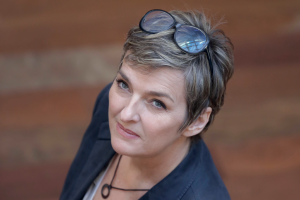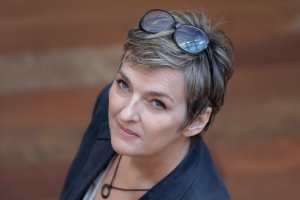 "My profession is botany", she said on air at France Inter radio last October. Françoise Raynaud sees her buildings as living beings, the placement of which, like that of trees, depends on the site. In 2018 and 2019, with her office Loci Anima, the French architect is cultivating her projects in capital cities.
Building a tower block in New York? Françoise Raynaud, born in 1959 in Carcassonne, is one of the few French architects to have fulfilled this American dream, winning an international competition in 2015 for a 21,800-sq.metre tower with housing units, offices, shops and a car park in the Hudson Square district. Construction was launched in July 2018. Thirty storeys, brick façades, an orthogonal grid: this skyscraper naturally borrows from the New York vocabulary. Completion is due in 2020.
In Paris, following the completion of the Fauvettes cinema in the 13th arrondissement in 2015, Loci Anima has taken on another cinema project. This time, on the Avenue de Clichy, in the capital's 18th arrondissement, it is fully renovating the Pathé-Wepler, a 1,200-seater cinema complex which is due for final completion in 2019, following an initial section unveiling a façade with a Broadway‑style light display.
2019 will also mark the start of the renovation work on the Cité des Sciences library, conducted with Caractère Spécial § Matthieu Poitevin Architecture. Over 8,500 sq. metres and three levels, the library will be made of a wooden structure favouring modular spaces positioned between two pre‑existing concrete tremies.
In 2007, following a competition in which she came up against architects such as Manuelle Gautrand, Valode & Pistre, Claude Vasconi and Jean-Michel Wilmotte, Françoise Raynaud, together with Arte Charpentier, was entrusted by the municipality of Issy-les-Moulineaux, South-West of Paris, with the development of the Pont d'Issy eco-district. The 10-hectare site includes three housing blocks which were completed in the spring of 2018.
To know more about Loci Anima, click here.