A vertical city contained within a giant tram, a building covered in glowing plumage, a neo-Art Nouveau wooden structure... The imagination of California-based Egyptian artist and computational designer Hassan Ragab seems to know no bounds when it comes to generative art, a practice that uses algorithms to generate an image autonomously. "I have been exploring generative art for a while, using computational design tools, but I started exploring using Generative AI in the summer of 2022." For AA, in conjunction with our issue 454 Sciences-Fictions [still available from our online shop], he answers a few questions about the challenges posed by these new representations of architecture.
---
Interview by Eléonor Gras.
You have a background in architecture. Do you think that artificial intelligence (AI) can change our perception of the city, and how can it help us to imagine the future of architecture?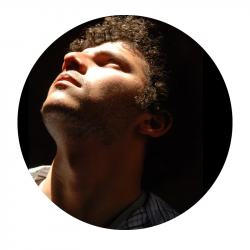 Hassan Ragab : Architecture and the built environment is what defines what we call "the image of the city" and our visual urban memories. While the global current impact of AI in architecture/urban is a visual one to a great extent; I don't see a reason why it won't allow us to venture into greater endeavours that go beyond the visual and to shape our cities in unprecedented ways.
What we call "Generative AI" [AIs that use existing content to learn and generate new content] has the ability to push the boundaries of art and design towards a new frontier of human creations. In my opinion, it would not only allow us to imagine the future of architecture, but also help us understand our documented built environment. AI has context much greater than of any human being; and thus, it is an extremely powerful tool to imagine and visualize worlds that has been or yet to become.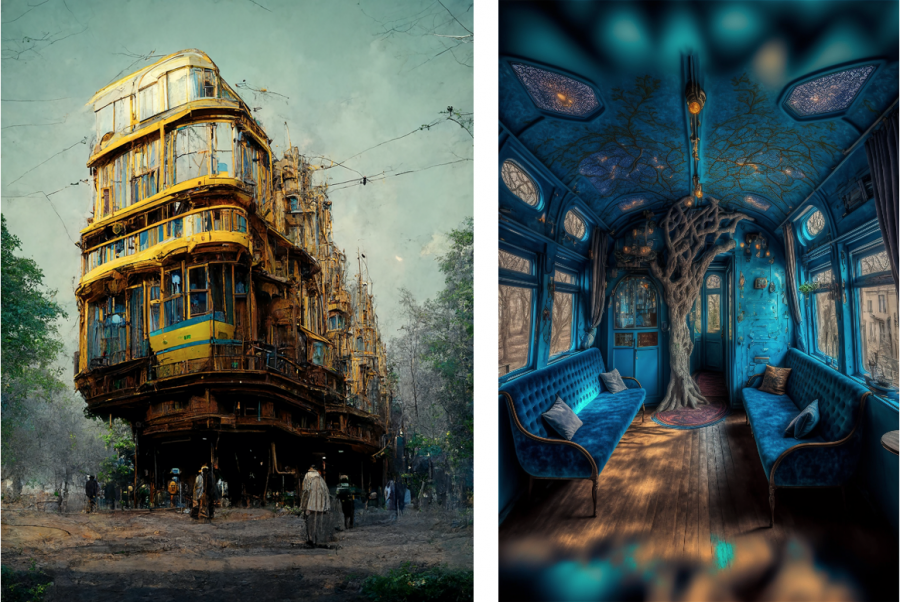 How can artificial intelligence influence the way architects represent their projects?
At the moment, many architects are using tools as Text2img to either create appealing visualizations to their projects or to explore new forms and concepts before implementing them into their projects. While AI is yet to reach its true impact on architecture; one can truly sense how architectural concepts are already being pushed towards a new realm as a by-product of this new technology.
Do you think there are limits to the use of AI in architecture?
At the moment, there are several limits: one is that the available tools for the mass subset of architects are strictly generating 2d artistic images which lacks the scale and the details that an architectural drawing would require. Another is the dataset bias and how it might favour already established architects to develop their works even further. One limitation which always worried me the variety inside the dataset of AI and how it introduces bias towards certain styles over others. But I believe that those limitations are just temporary barriers which the technology would cross of the course of the near future.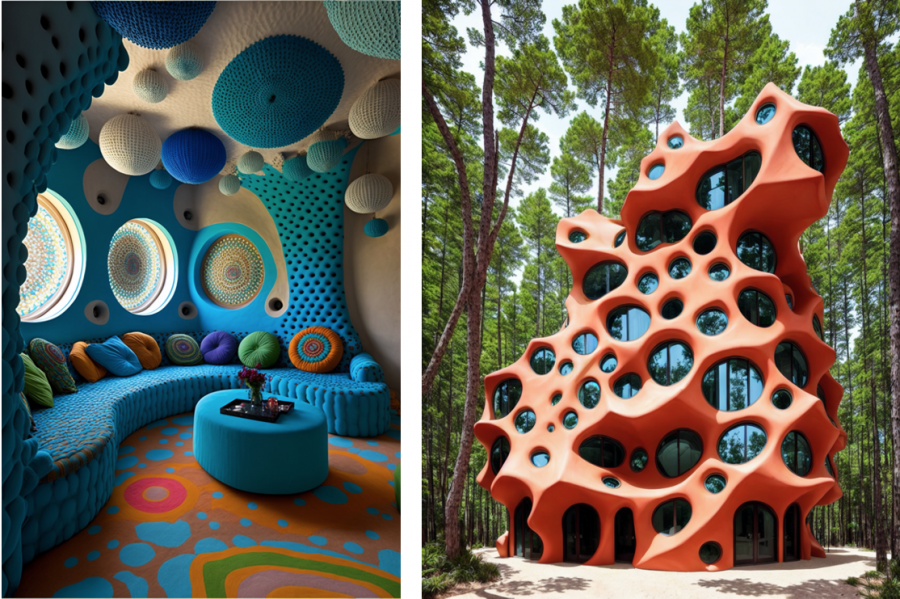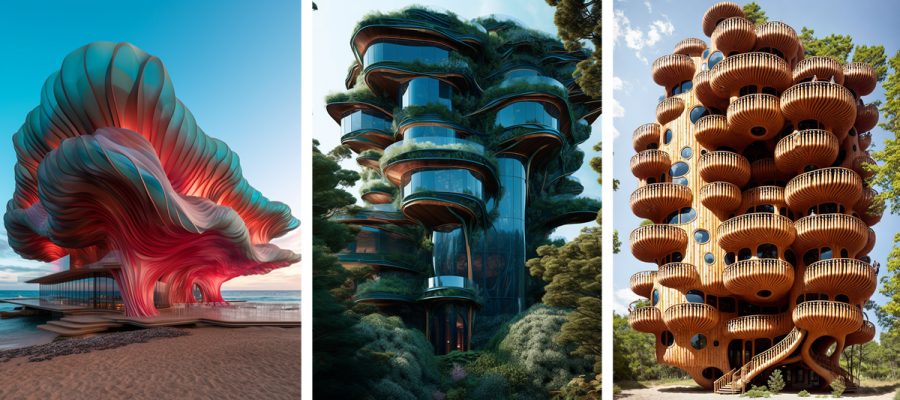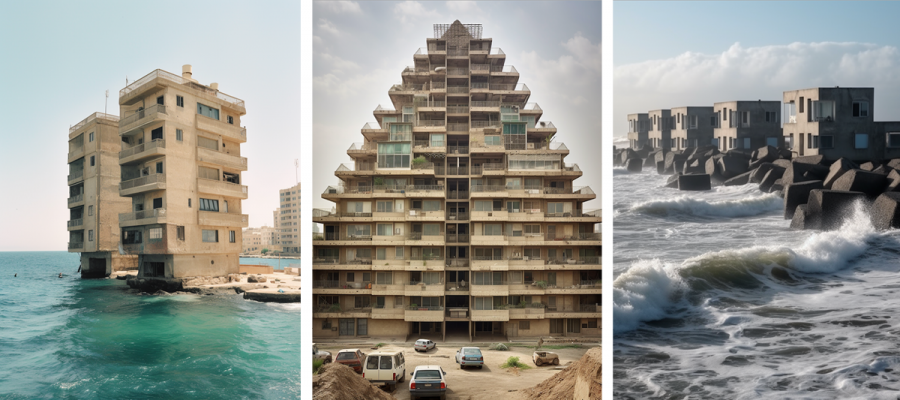 ---
Hassan Ragab is a

 conceptual artist and computational designer.
More informations: @hsnrgb