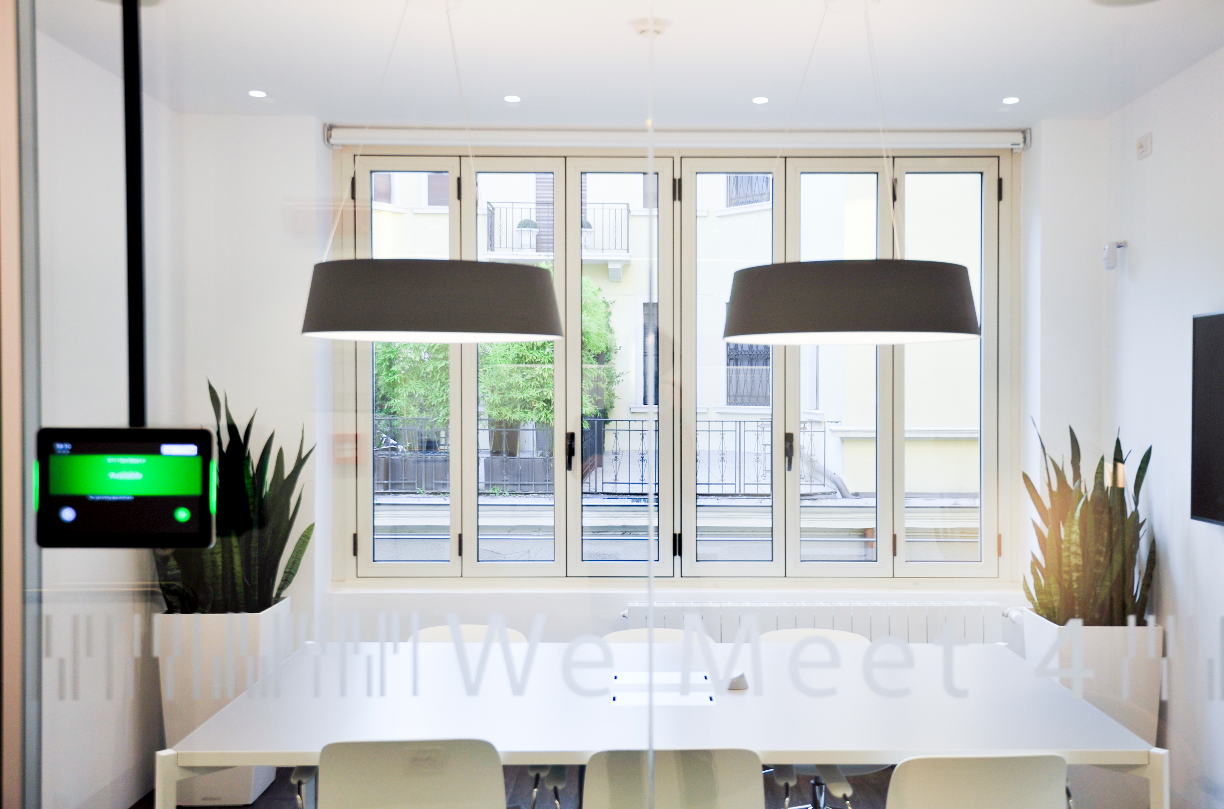 In 2018, Fantoni provided the furniture of 'Statuto 11', the new Milanese headquarters of the firm eFM, specialized in digitization of real estate, designing, managing and monitoring services. With its 'Hub tables' Fantoni gives the employees the possibility to rearrange their office spaces, promoting the creation of a dynamic workplace and informal communication.
— Press release announcement —
A deep connection with the city is the first fundamental feature of 'Statuto11'. This unusual and enchanting space rises in the city centre, right in the beating heart of the creative Brera Design District. 'Statuto11' stands as an ecotone, inhabited by several dimensions, where public and private meet and overlap; greenery and buildings, business and cultural centre, private life and work life.
This innovative project is mainly characterized by two elements: the large use of technology and the choice of innovative furniture.
Technology.
Following the 'activity based workplace' principle, at 'Statuto11' nobody has an assigned workstation; from CEOs to interns, each person is asked to choose the best space to work in at any given time, according to the tasks he or she has to perform. Moreover, Statuto 11 is filled with integrated sensors controlling comfort levels in real time (temperature, light, noise, humidity, etc.) and gathering feedbacks from the occupants. This feed of 'wealth data' is collected in the algorithm of a digital assistant, which role is to accompany people in their choice of spaces, improving both work performance and quality of life at work.
Furniture.
This 'hybrid workplace' has to be accompanied by a responding furniture, adapting to the needs of its occupants. Fantoni's 'Hub tables' offer an intelligent design allowing the integration of technological solutions, fundamental for the new eFM headquarters. The 'Hub tables' gives the possibility to change places and rearrange spaces, promoting informal communication among employees: the structure is designed to form multiple compositions and workstations.
"We opted for the 'Hub collection' to be able to create a physical and cultural space that can quickly and easily adapt to a wide range of needs. A space dedicated to sharing, but also to reflection and individual work", explains Giuseppe Capicotto, General Manager for Italy at eFM .
The Fantoni Group (founded by Achille Fantoni in 1882) is a leader firm in the production of office furniture, partition and storage walls, MDF and chipboard panels, melamine flooring and sound-absorbent panels.
To know more about Fantoni group click here.