In recent years, the architect of the Bibliothèque Nationale de France has been omnipresent in his homeland, taking part in prestigious competitions (the renovation of Paris' Tour Montparnasse, 2017), answering calls for proposals (the Île de la Cité, 2017), and planning the Olympic Village for Paris 2024 Games. Almost as prolific in Asia as he is in France, Dominique Perrault sees the productive city as "a stage that goes further than the famous smart city, with a more humanist vision." AA met up with him at his Paris firm to find out what he meant.

Click on the picture below to read the full version of this article, written by Andrew Ayers. AA 430th issue, "Productive city", is still available on our online store.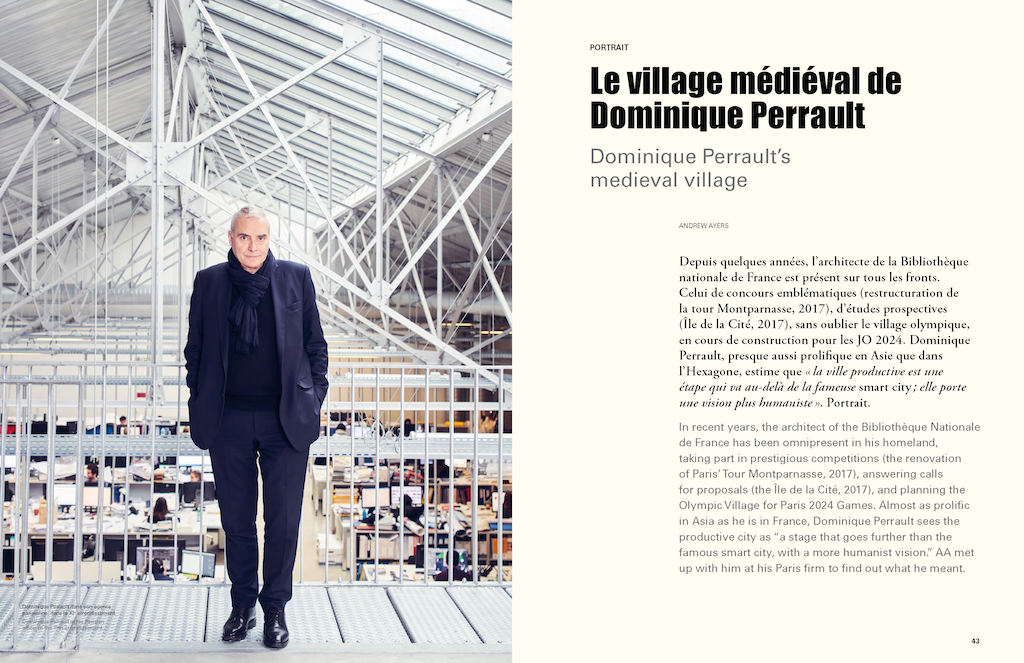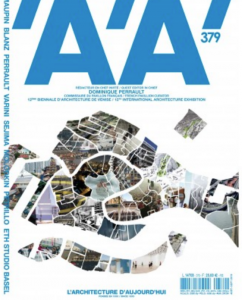 In March 2011, AA had dedicated his issue to Venice 12th International Architecture Biennale where Dominique Perrault was the French pavillion curator:read this issue still available on our online store.