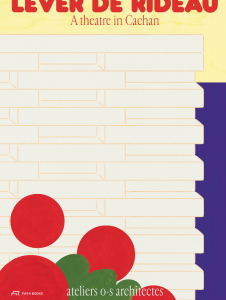 On the occasion of the launch of Lever de Rideau, A theatre in Cachan, covering one of the latest achievements of Parisian office Ateliers O-S architectes, its partners Vincent Baur, Guillaume Colboc and Gaël Le Nouëne share three of their reference books with AA.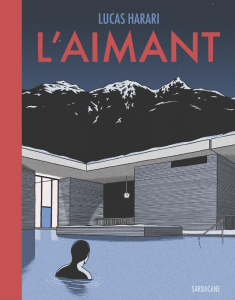 L'aimant
Lucas Harari, Sarbacane,
2017, 152 pages, 28€
This graphic novel is a work of fantasy fiction in which Peter Zumthor's Thermal Baths in Vals, in the Swiss Alps, is both the location and main focus of the plot. It transcribes the memories of an incredible place through poetic storytelling and, in the process, transforms an iconic work of contemporary architecture into an enigma embedded in the local culture. In a skilful blending of Rohmer and Cronenberg, and with a keen sense of pacing, framing and colour, this book recalls various works of Narrative Figuration. This graphic novel explores increasingly varied fields, finding a home on our bookshelves as a whimsical and visual material.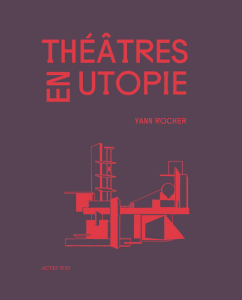 Théâtres en utopie
Yann Rocher, Éditions Actes Sud,
2014, 336 pages, 35€
With Pierre Sonrel's Treatise on Scenography, these are two of our bedside table books, sharpening how we grasp of a stage area. It provides an innovative presentation of projects on paper but never built, often experimental, from Poelzig to Le Corbusier. Through this fantasised typology of the theatre, one can peruse a parallel history to architecture. This accumulation of short stories evokes dreams and kindles the imagination whilst presenting an unbelievable profusion of forms, often historically referenced and bearing witness to their respective periods and the social conventions of the time.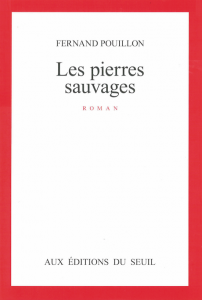 Les pierres sauvages
Fernand Pouillon, Éditions Seuil,
288 pages, 45,90€
This book is an obvious one for all three of us, tying us together through the convictions and high standards expounded therein. Both retroactive and fictional log book, it evokes the phases of building with references to history and a passionate relation with balance, a sense of proportion and construction. One must picture a Fernand Pouillon who in his time was often ignored and even excluded. Marching to his own drum, he developed his work far removed from the fashions of the day. But the history of architecture bore him out, rehabilitating him as an architect, a builder and a forerunner of sustainable architecture that takes into account economic and social concerns.
This article has been previously published on AA's 430th issue. Buy your copy on our online shop.