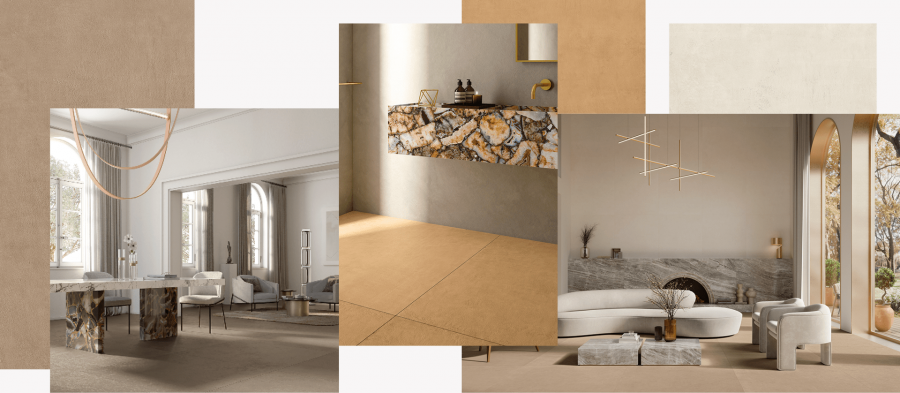 Equilibre and harmony are the two guiding principles of the new Fiandre Architectural Surfaces collection: Balance.
---
The elegance of a musical composition is based on two beats: sound and pause. The right balance between these two elements creates the harmonic equilibrium. With this in mind, Fiandre Architectural Surfaces has designed the Balance collection, a series of new surfaces offered in a range of 14 colours. All the shades, from the coolest to the warmest, are soft, almost velvety.
The right chromatic harmony of Balance surfaces allows the marble, stone or granite with which they are combined to express their full graphic potential.
The slightly structured texture and matt finish of Balance surfaces play with the light, making them visually enveloping and naturally brilliant.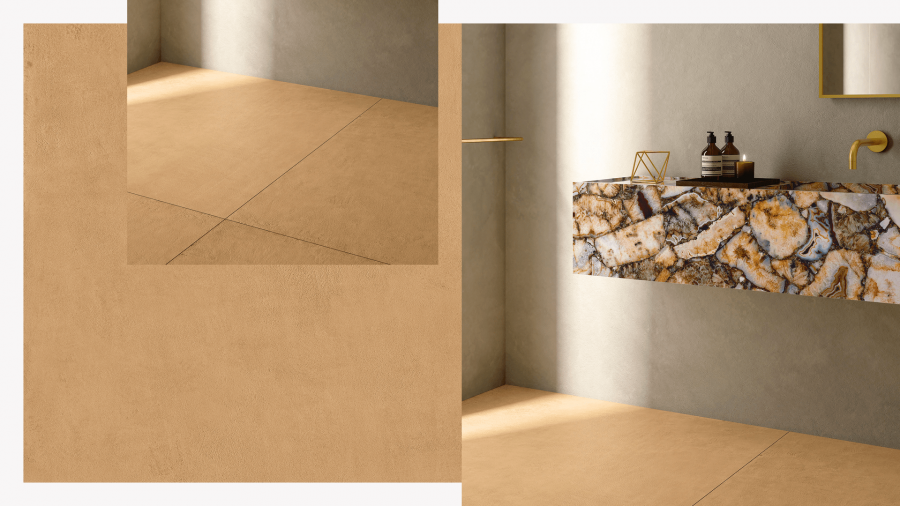 Inspired by the principles of chromotherapy, the new Balance surfaces offer soft, versatile shades. Available in 120×120, 120×60 and 60×60 cm sizes, Balance offers performance that only porcelain stoneware can guarantee: durability, mechanical and chemical resistance, high absorption resistance and ease of cleaning. With a pleasant natural finish, it is available in Balance Ivory, Balance Light Grey, Balance Nude, Balance Tan, Balance Azure, Balance Ochre, Balance Orange, Balance Marsala Red, Balance Steel Blue, Balance Chester Green, Balance Mustard, Balance Dark Grey, Balance Mud, Balance Umber.
Discover more about Balance collection.