In Kallithea, between central Athens and the port of Piraeus, the Stavros Niarchos Foundation Cultural Centre, completed by the Renzo Piano Building Workshop in 2016, stands on a former car park. Given by the Foundation to the City of Athens, the building houses the National Library of Greece and the Greek National Opera, underneath a 17-hectare park. For photographer Yiorgis Yerolymbos, who captured each moment of this enormous construction project, this Cultural Centre is a 'breath of fresh air' in a country in crisis.

The site before.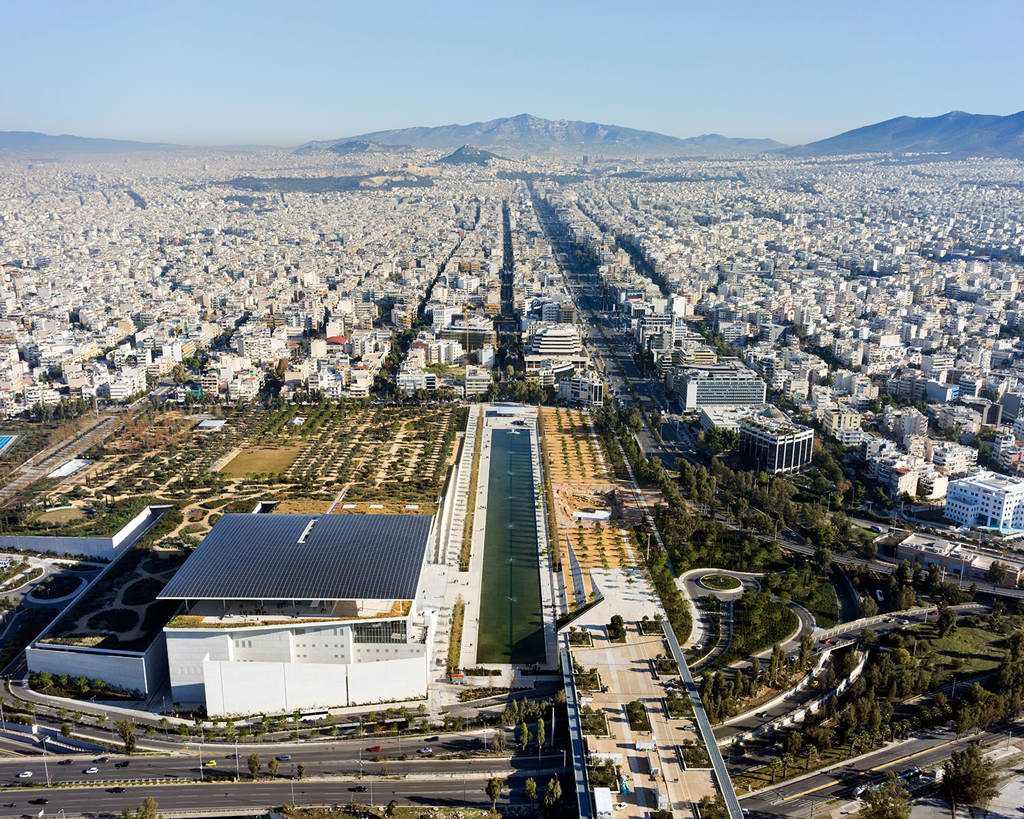 To the South, Renzo Piano's building, erected on an artificial hill, provides a spectacular view on the sea. Next to a 12,000-sq.metre canal, the building's esplanade is topped by a 10,000-sq.metre canopy covered with of photovoltaic cells supplying energy for the library and opera house.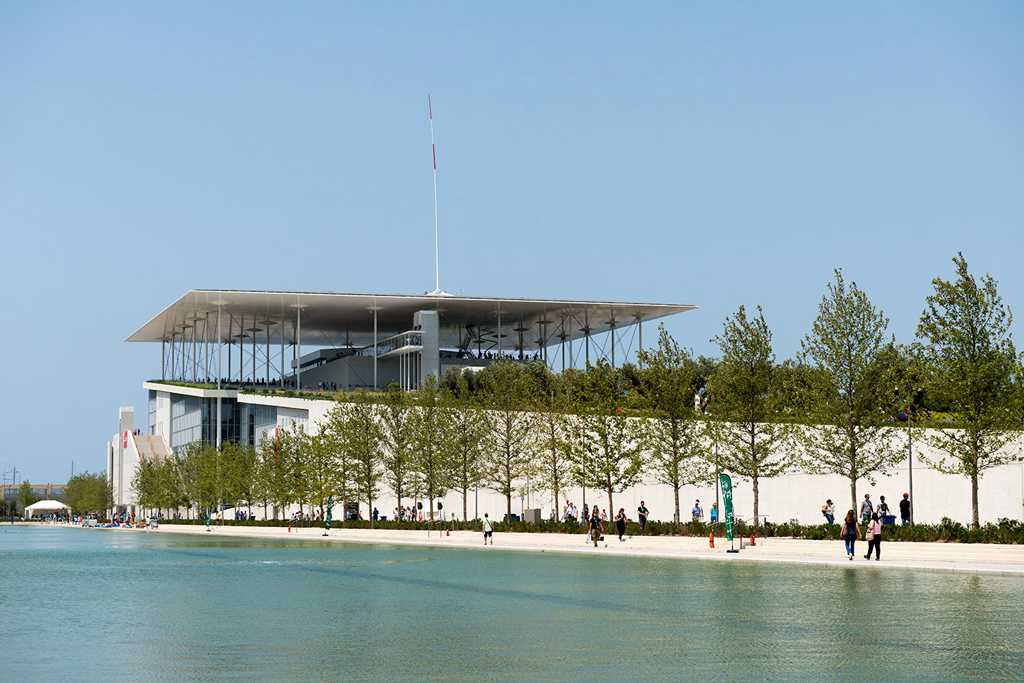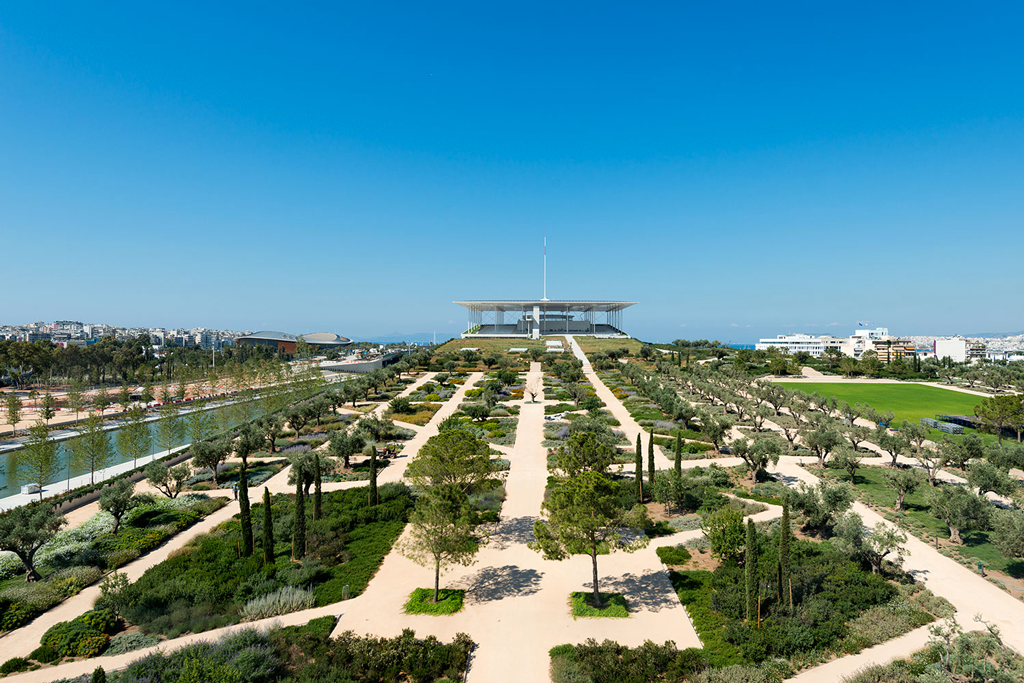 The 14-metre-high artificial hill is formed by adding 40-cm-thick loped soil layers, derived partly from the project excavation. In order to ensure its stability, the retaining structure around the hill is made of 'reinforced earth', consisting of several layers of crushed aggregates reinforced by embedded synthetic nets.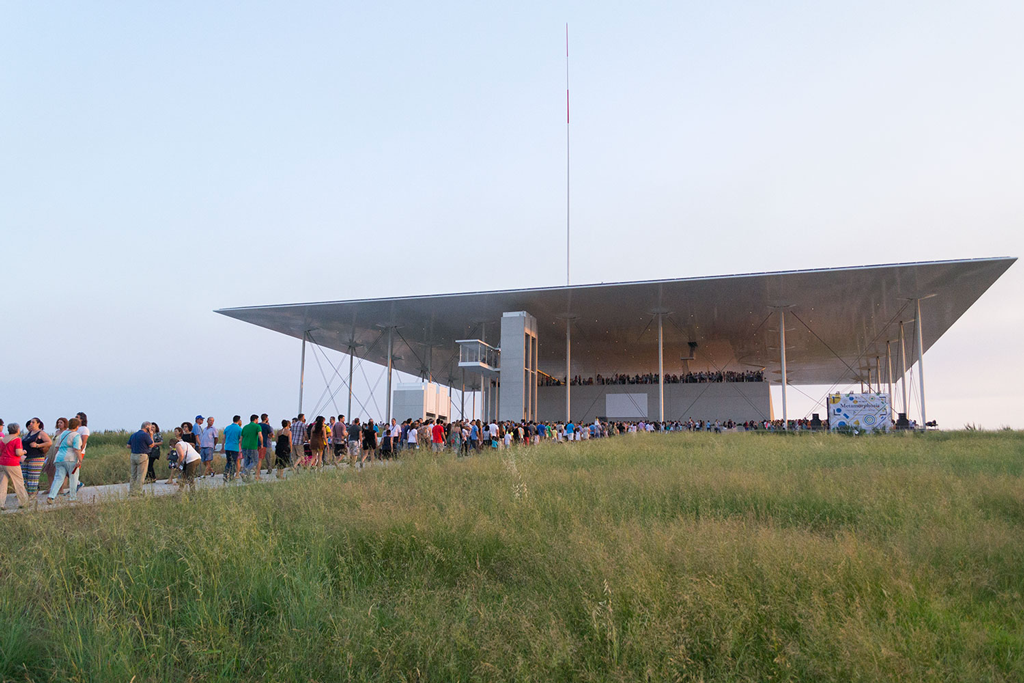 The 10,000-sq.metre canopy rises above a park designed by landscape architecture office Deborah Nevins & Associates. In this public park, more than 1,100 trees of different species have been planted.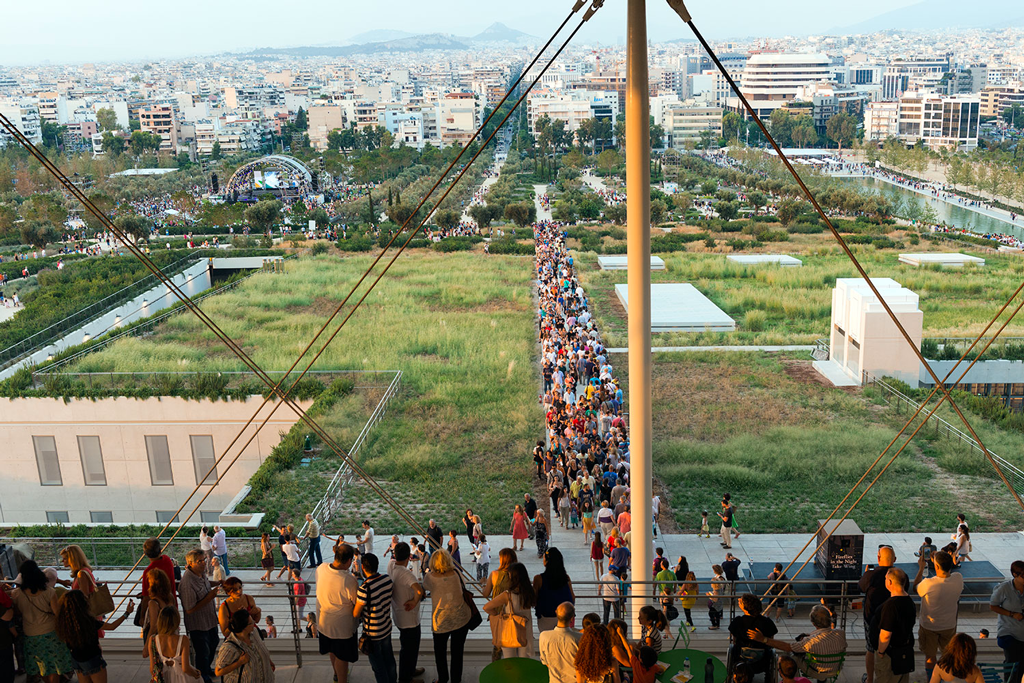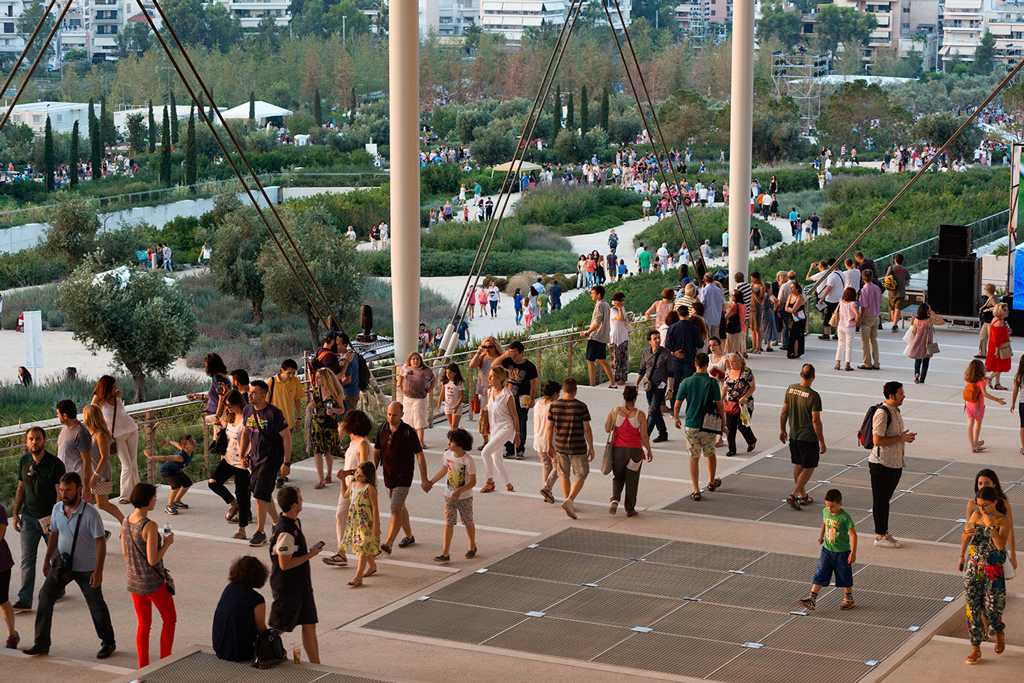 Quoting Bernard Huet, photographer Yiorgis Yerolymbos underlines about the park on top of the cultural centre: "A public space is a success when visitors believe that it has always been there".
The glazed library reading room sits underneath the canopy. In addition to the library which houses around one million volumes, the Cultural Centre includes two auditoria for the National Opera, one with 1,400 seats and the other with 450 seats.
During the construction of the Cultural Centre, photographer Yiorgis Yerolymbos took a series of pictures from the top of construction cranes: a particular point of view on a major building site. Here is our selection.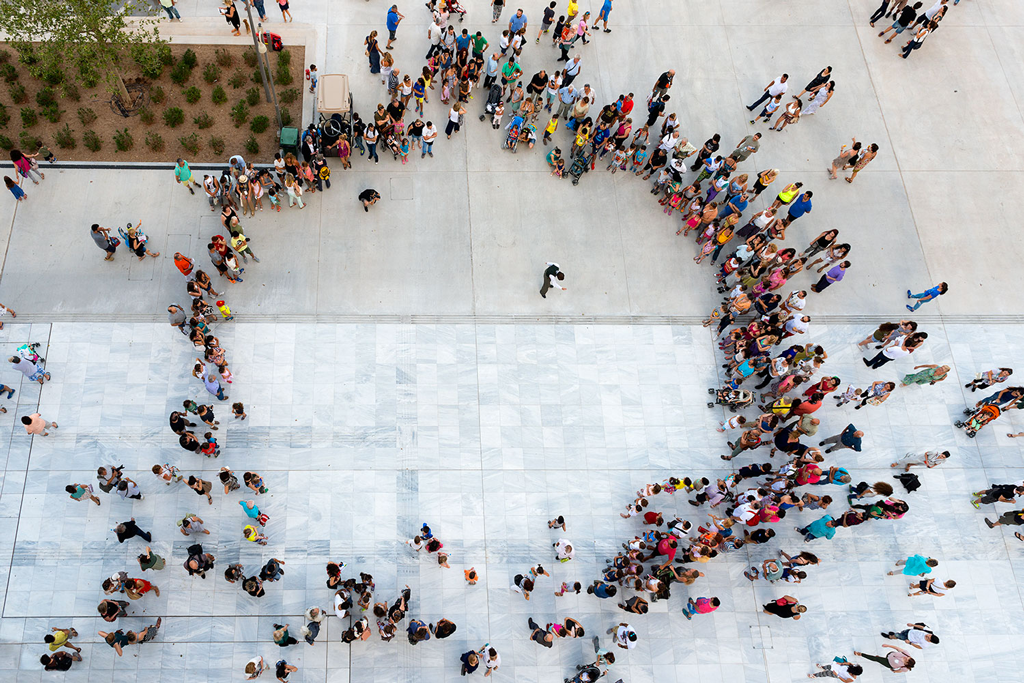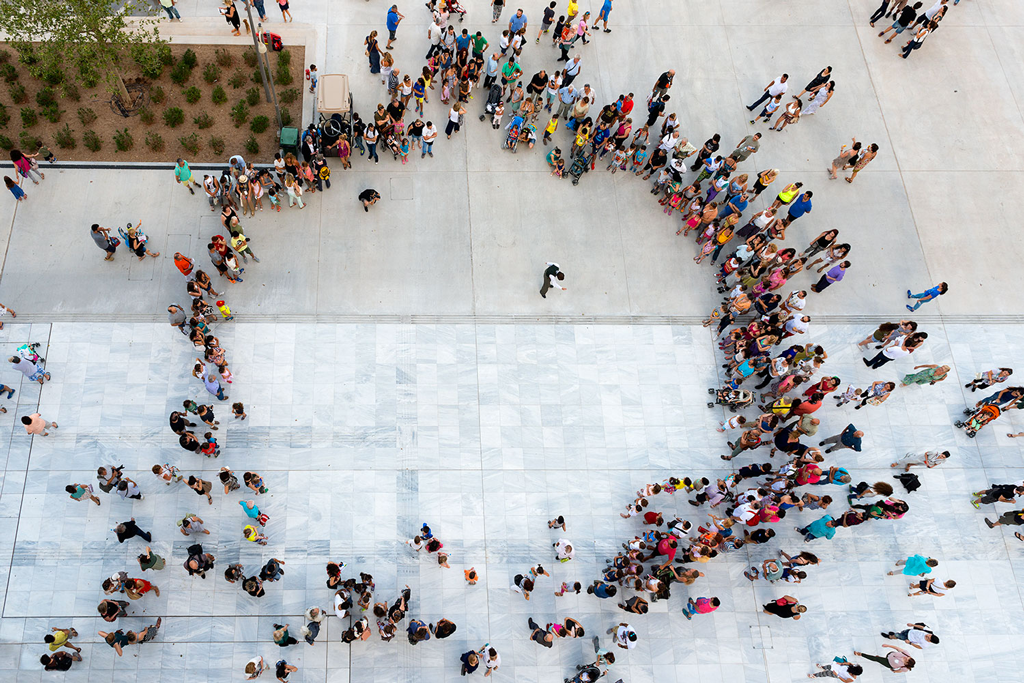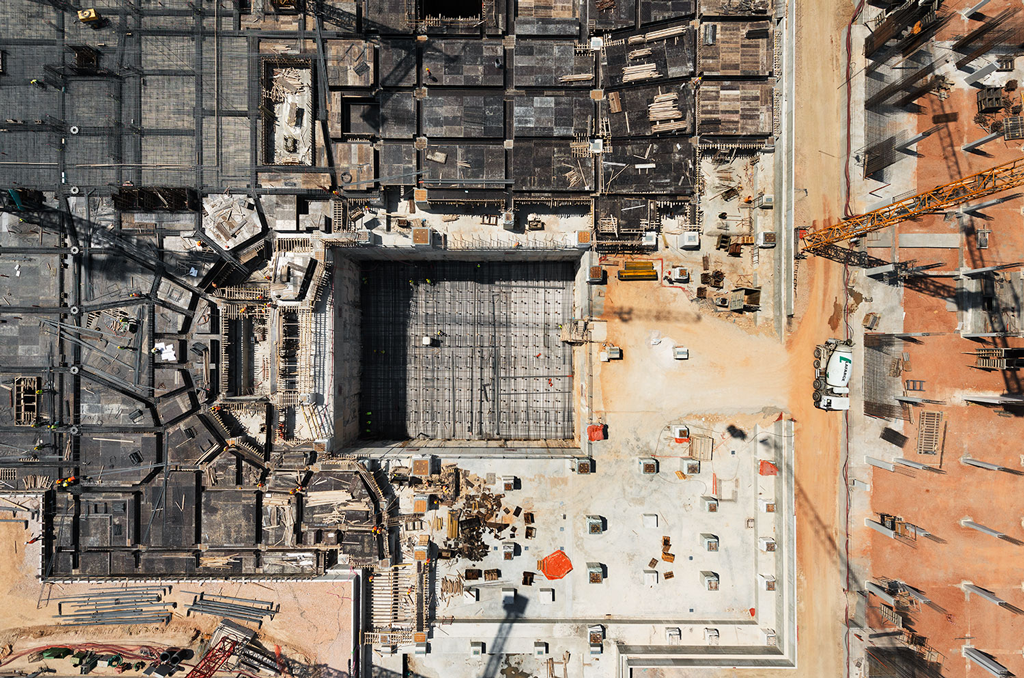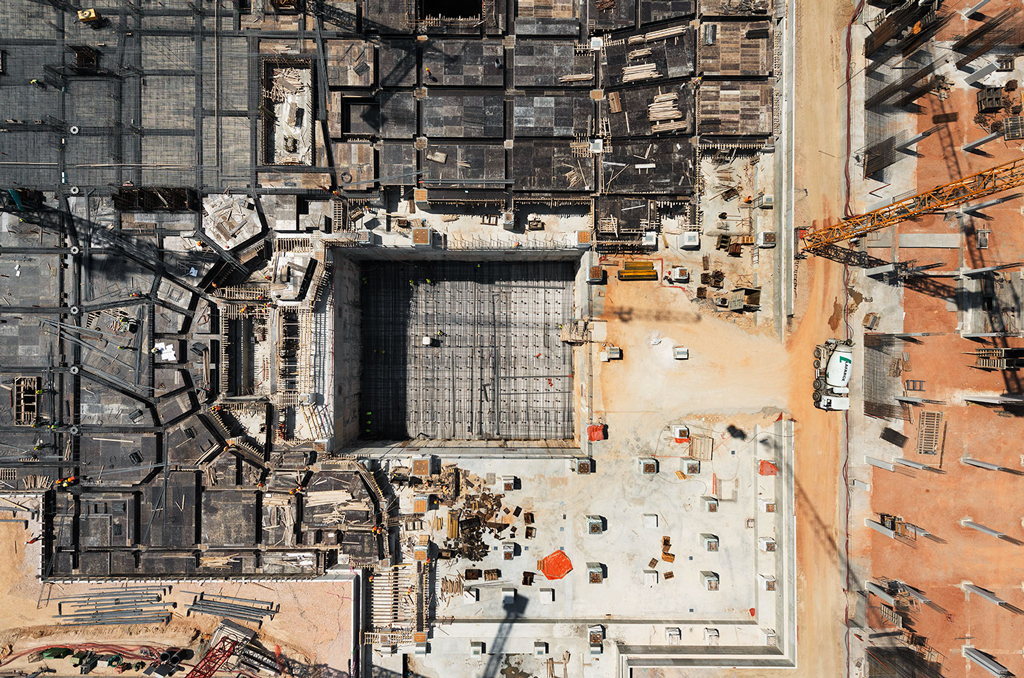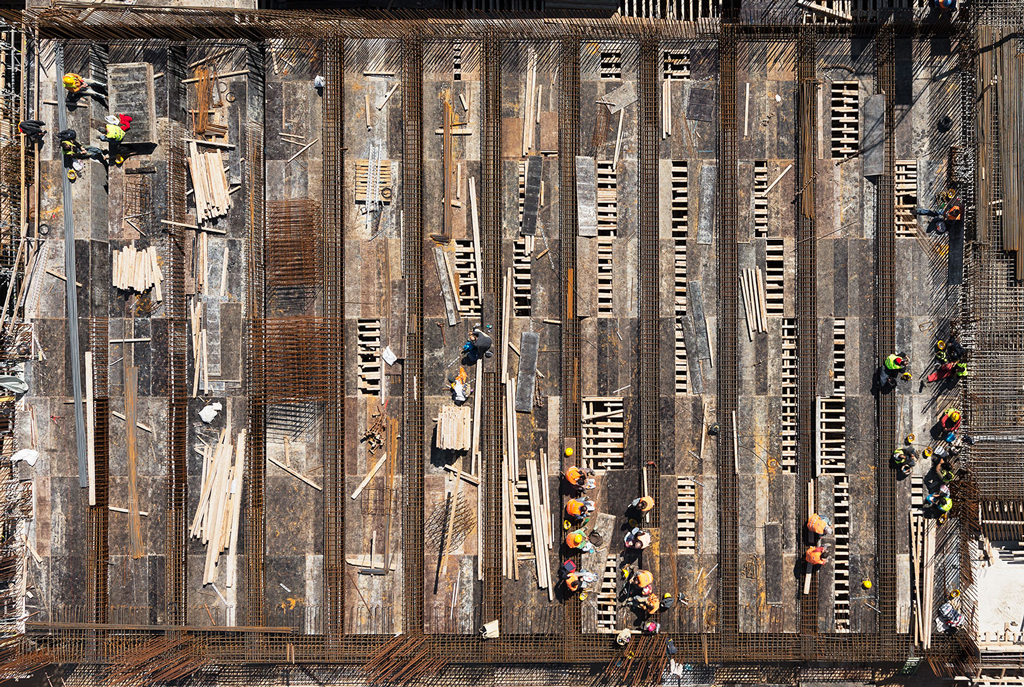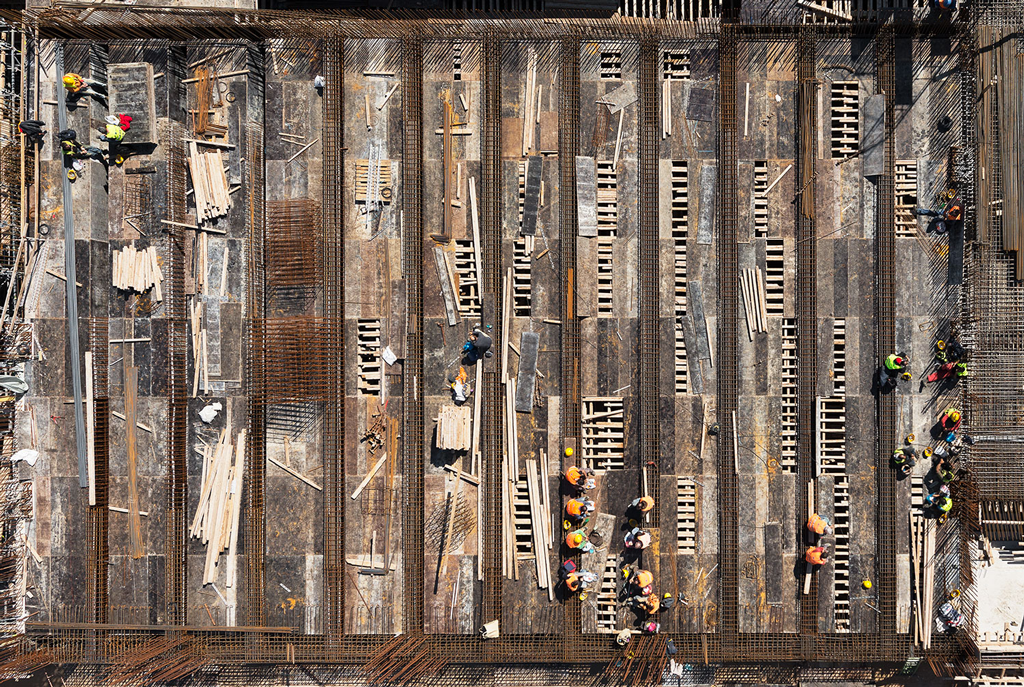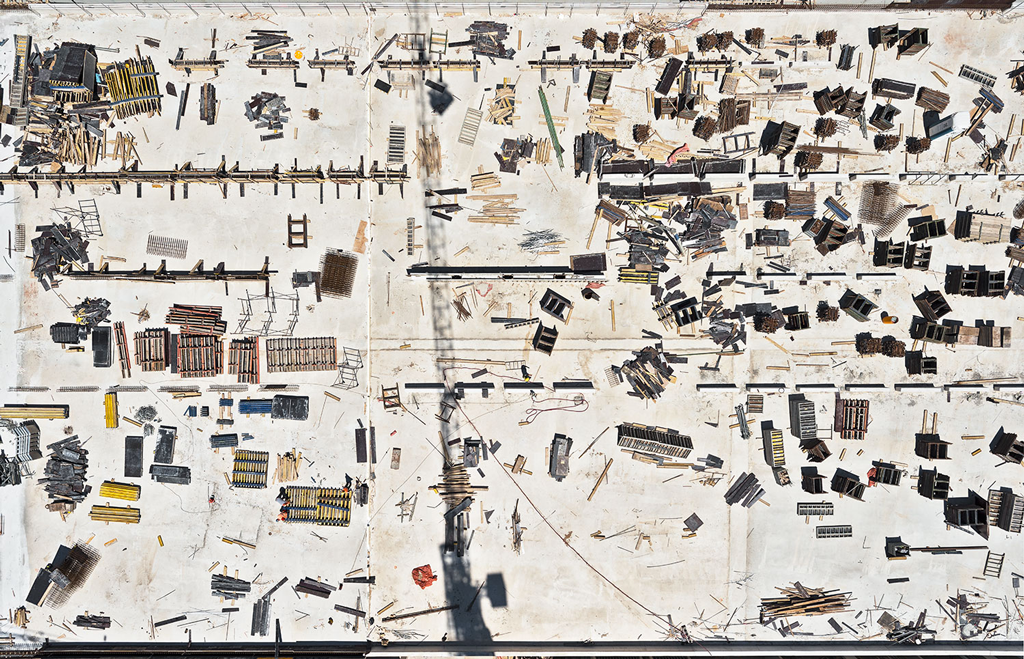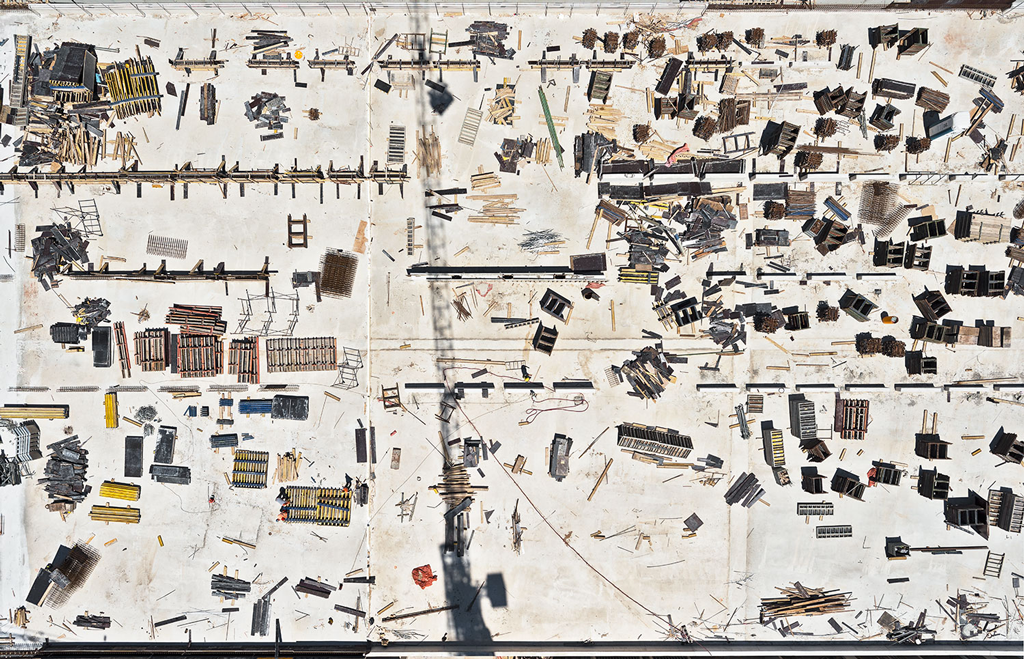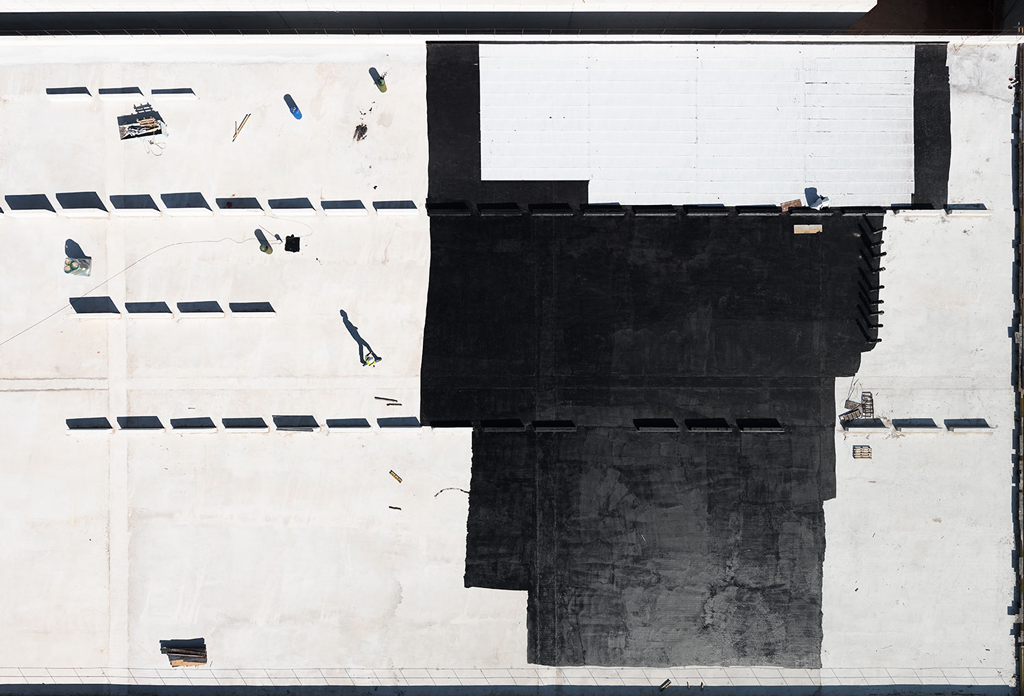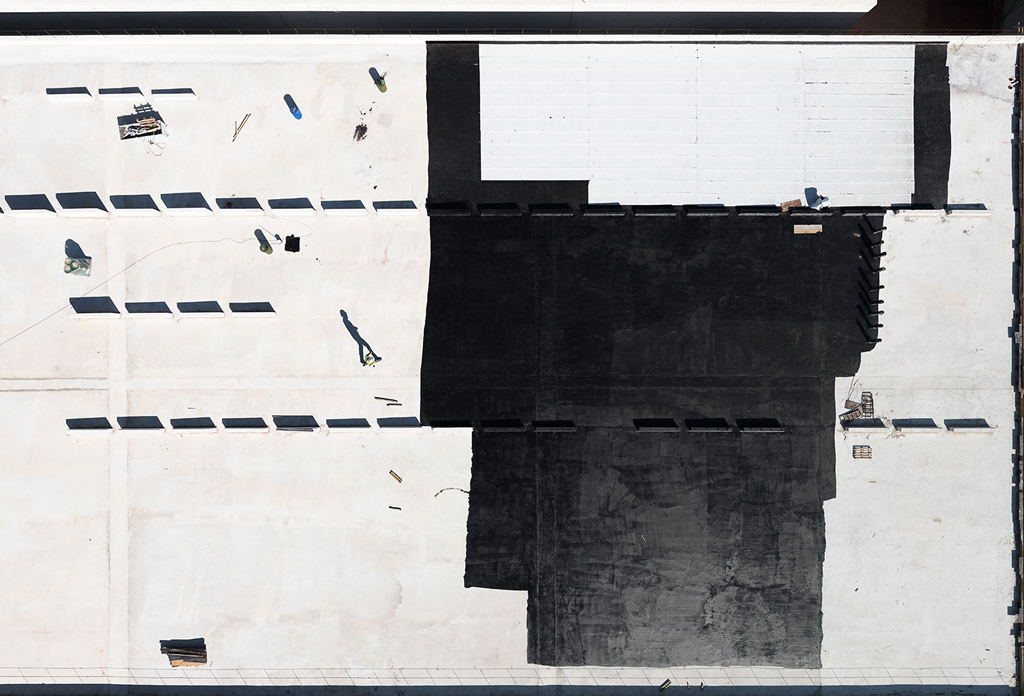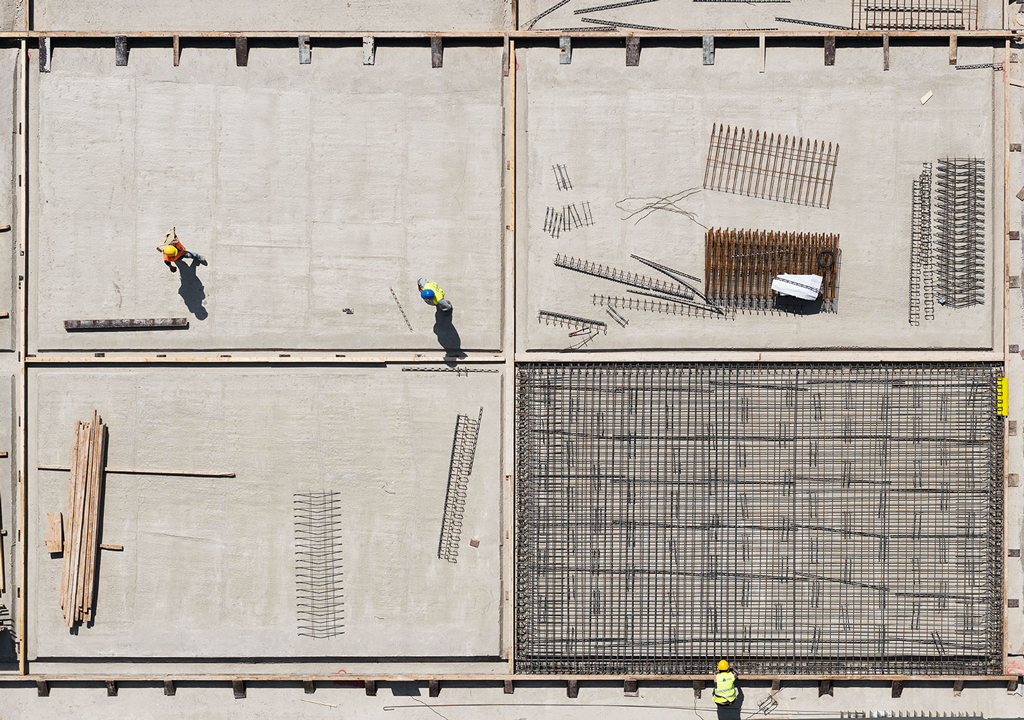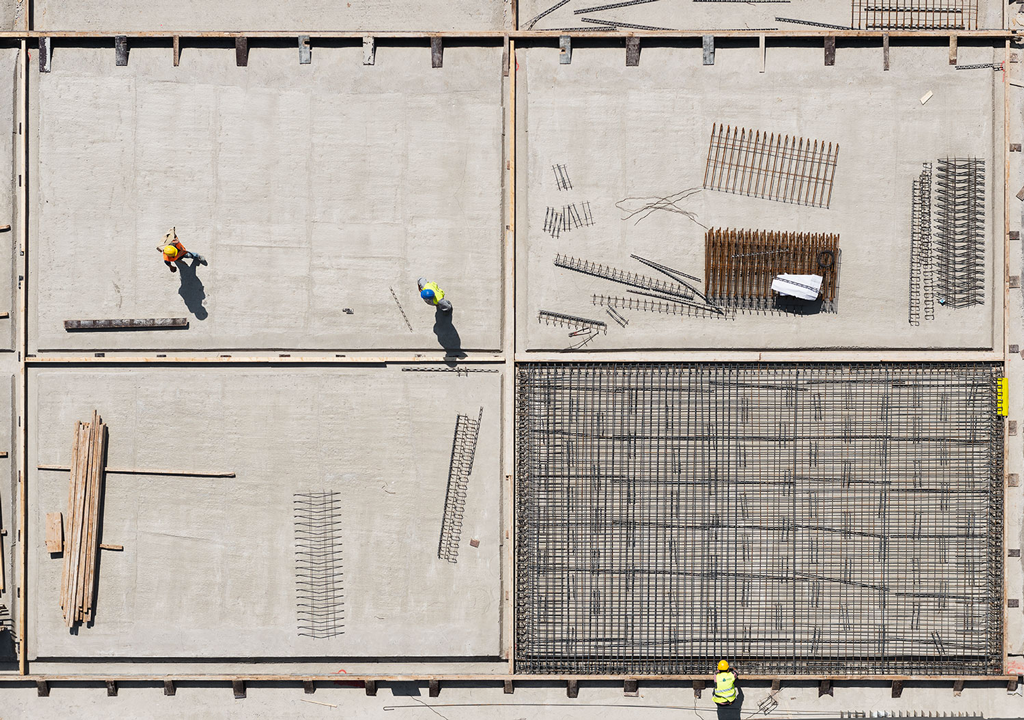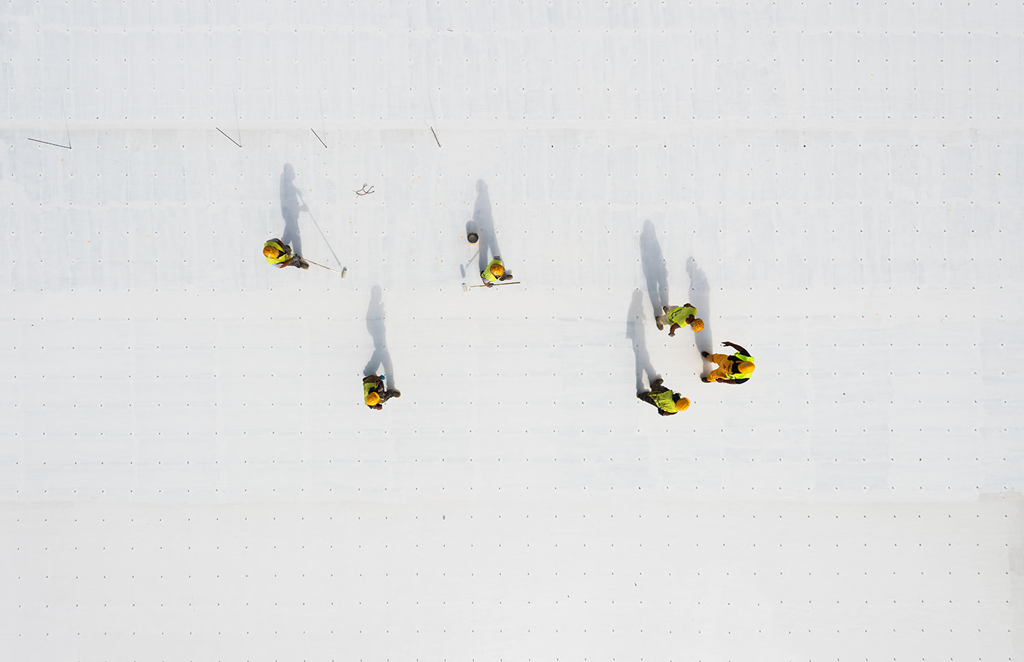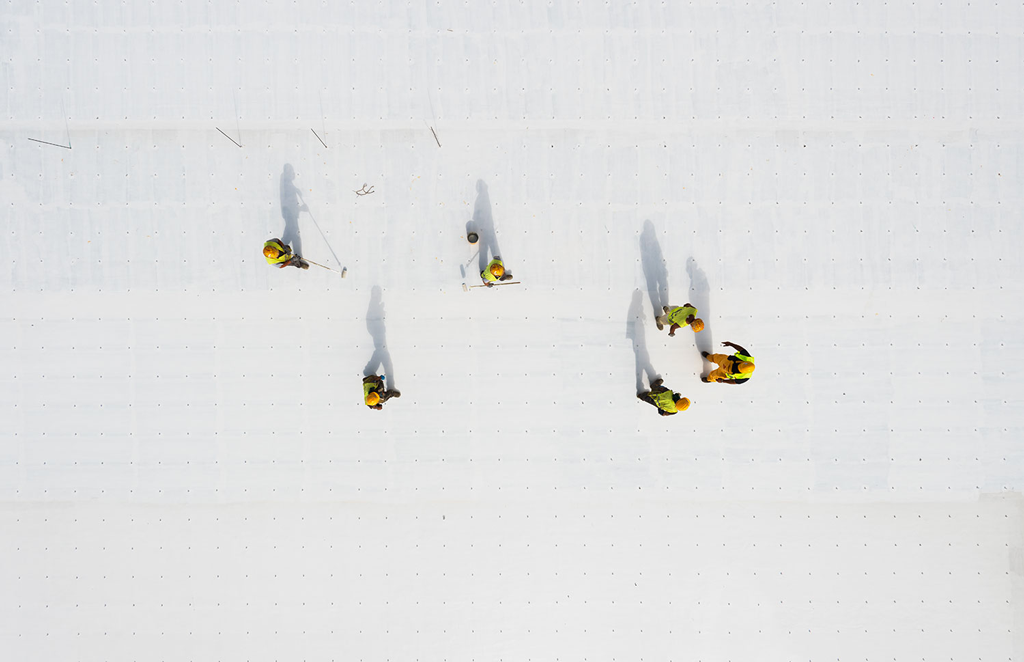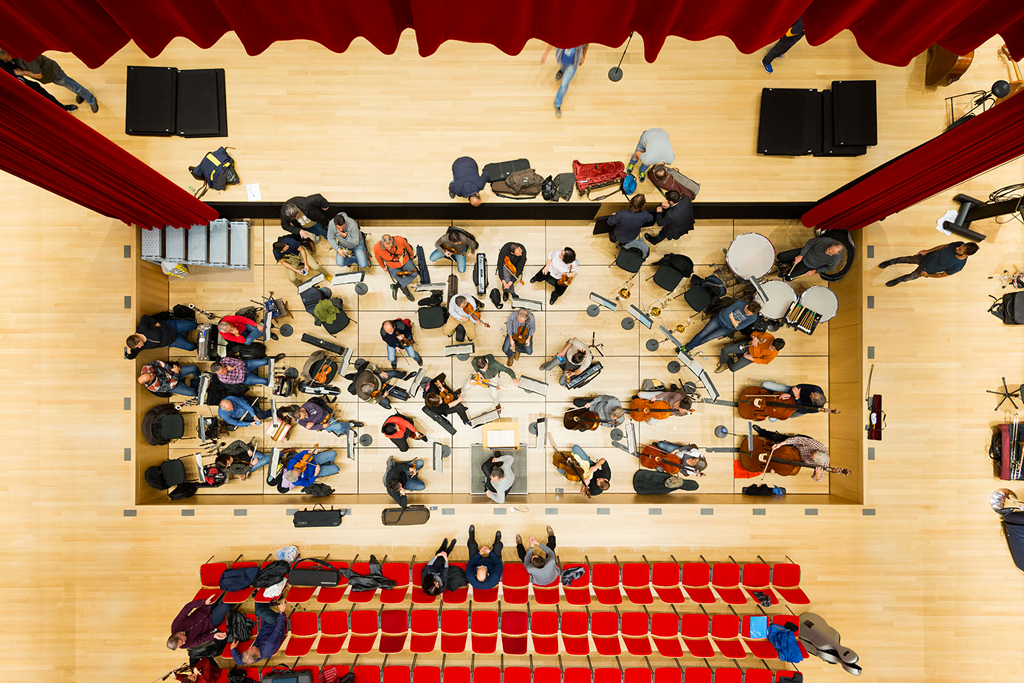 —
AA 428th issue is available in bookshops and on our online store.