On Tuesday, July 3rd, the third "Creative Affinities" talk was held at the Atelier Tarkett. Architect Nicolas Laisné, founder of Nicolas Laisné Architecture and visual artist Alain Bublex talked about cities and urban utopia in the fields of art and architecture.
AA organizes the "Creative Affinities"  talks at the Atelier Tarkett in Paris, and invites architects and creators from other disciplines to discuss both their act of creation and their inspirations, as well as their respective approaches. For this third talk, moderated by AA editor-in-chief Emmanuelle Borne, Nicolas Laisné and Alain Bublex were invited to discuss about the theme "Utopia, project, invention".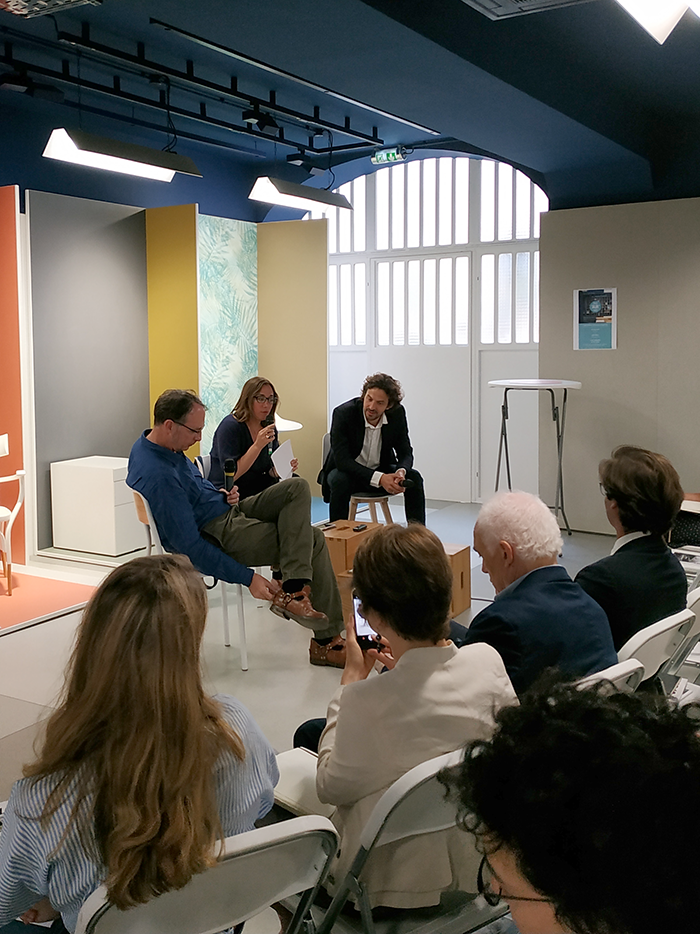 Graduated from Paris School of Industrial Design, Alain Bublex is an urban planner, a researcher and a contemporary artist (photographer, painter, designer, visual artist). Examining the city, modernity and architecture, he notably signed works such as "L'Aérofiat" (1995) or "Plug-in-City" (2000). His works have been exhibited in various places such as the Palais de Tokyo in Paris (2001) and at the Seoul Biennial (2004).
I have very early being amazed by the fact that cities are never completed. There is always something to finish or that has not been done. It was the case in the city where I was born, for instance. We always feel like something still needs to be done, that the city is defined as much by its constructions as by the projects which never could be carried out entirely.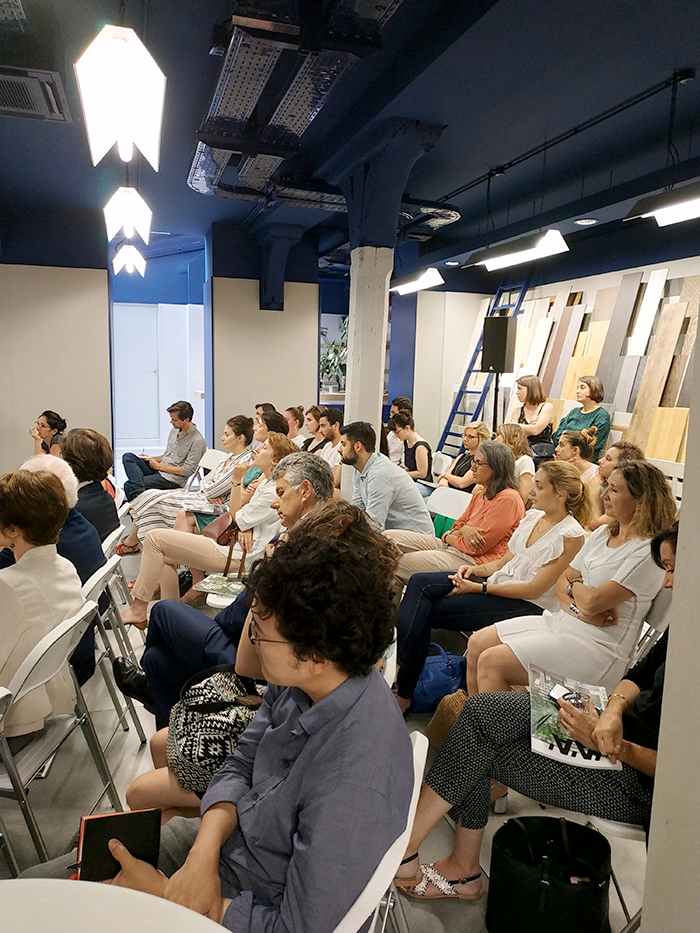 Passionate about history and art, architect Nicolas Laisné wishes to integrate architecture in a whole, in cities and territories. He works on sustainable buildings and develops a strong sensitivity for environmental issues and smart natural solutions. He has recently distinguished himself by proposing a wooden structure housing project  for the city of Bordeaux, in collaboration with Japanese architect Sou Fujimoto.
I do not have any vocation or intention to participate to the creation of an utopia, it really is not my thinking system. Today, I see that the notion making the city is rather the result of a plurality of actors, of people talking to each other even of mishaps, and I find that in Alain's work.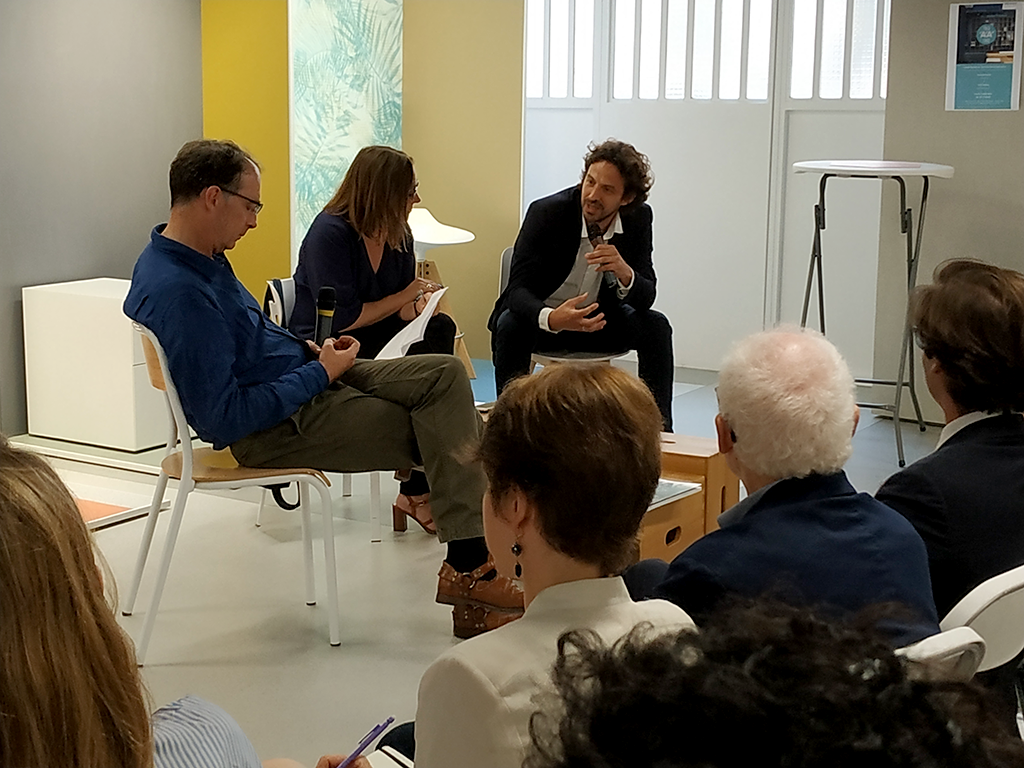 The "Creative Affinities" talks are held at the Atelier Tarkett. Opened in September 2017 in the Marais district of Paris, this place of exchanges and co-creation is dedicated to architects and designers. L'Architecture d'Aujourd'hui accompanies the programme of this atypical space through the Affinités Créatives Talks.