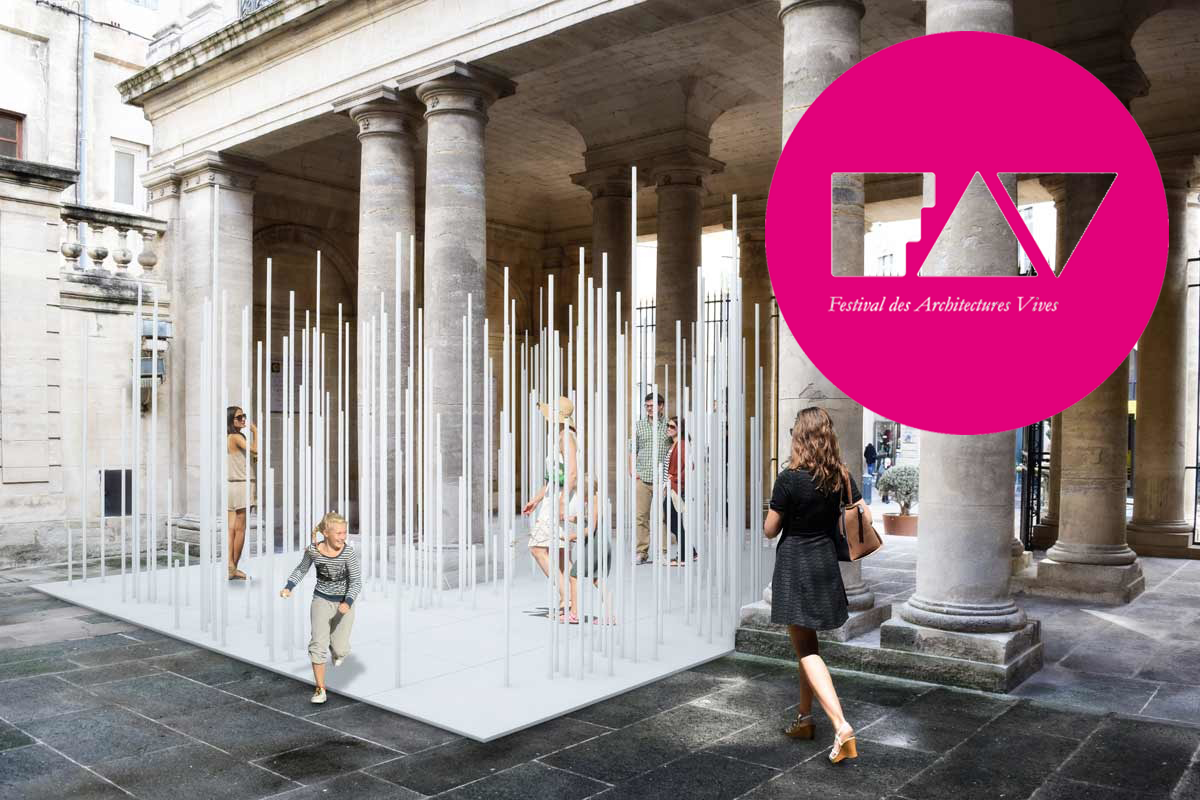 The Festival des Architectures Vives ("Festival of Living Architecture") offers an architectural journey across the city of Montpellier since 2006 and La Grande Motte since 2013. It is an invitation to rediscover the urban heritage, which is highlighted by recent architectural installations scattered in hotels particuliers and interior courtyards seldom open to the public.
This year, for the 12th edition of the Festival, held between June 13th and 18th in Montpellier, the theme is emotion : each of the twelve installations provokes a different emotion, tied to the site where it is located. The ambition of the festival is to prove that architecture, with its capacity to transcend place, influences the way we live together, and thus brings value to the construction of our environment.
The festival is showcasing the work of young architects. The festival's pavilion, a place of information, and starting point of the event, was designed by ØNA Architecture, a group of young students of the architecture school of Montpellier who mainly take part in competition of ideas.
Like every year, a university was invited to participate to the festival. This time, 5th year students of the School of Architecture of Saint-Sebastien (in Basque Country) have designed the installation "Tomber dans le ciel" ("Falling in the sky") in the courtyard of the Hôtel des Trésoriers de la Bourse.
The FAV is organised by the association Champ Libre, chaired by Jacques Brion and Elodie Nourrigat, architects in Montpellier.
Festival des Architecture Vives
Montpellier
Closing on June 18th
Open free access from 9 am to 7 pm
More information on the website of the festival