As the longest-serving partner at OMA besides Rem Koolhaas himself, Dutch architect Reinier de Graaf is well placed to observe the often perverse effects of the speculative market economy on global building production today. It's a theme he began exploring with his 2017 book "Four Walls and a Roof: The Complex Nature of a Simple Profession", and which he's now investigating via a Cambridge University research course entitled 'The Asset Class'. AA met him in Rotterdam.
Click on the picture below to read the full version of this article, written by Andrew Ayers :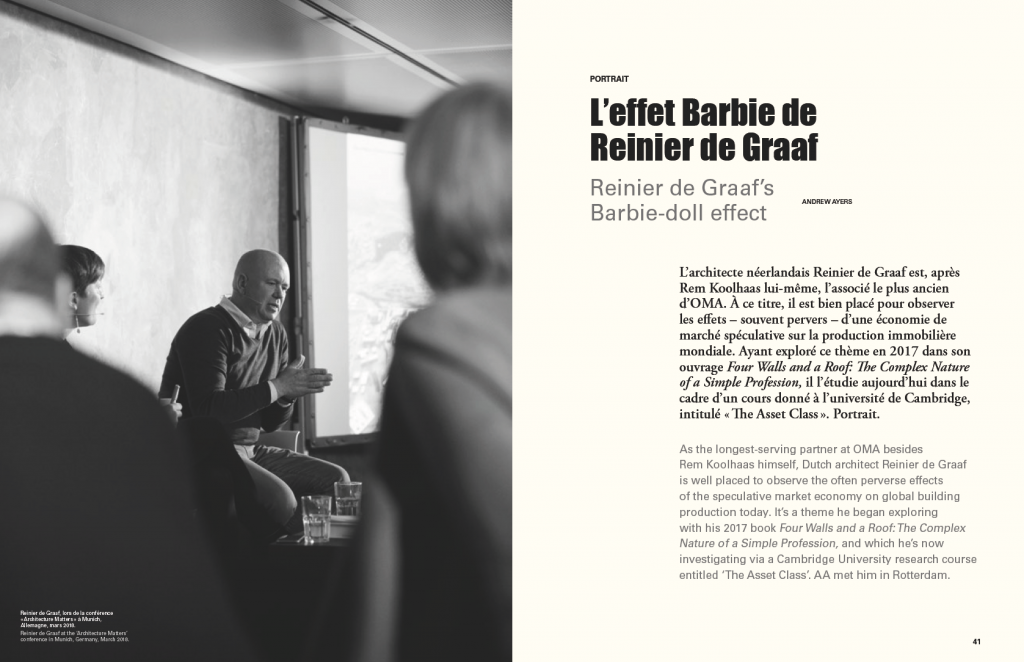 AA 428th issue, "Private commissions, public intentions", is still available on our online store.