Swiss architect Christian Kerez has just completed an office building for Icade Promotion in the Lyon Confluence development zone. With over 6,000 sq.metres and eight floors, it is a plea for quality generic space which avoids reducing the programme to "useful, standard surfaces".
To read the full version of this article, written by Christian Kerez and originally published in AA's 428th issue, click on the image below.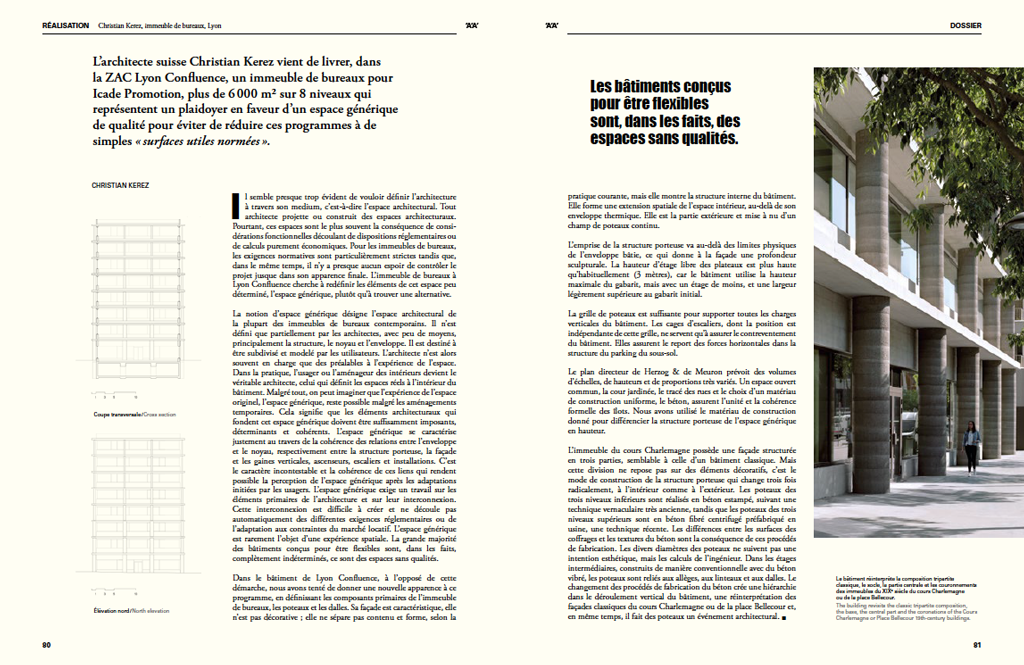 AA's 428th issue – Private commissions, public intentions – is available on our online store.