AA proposes to read the opinion of Jade Niklai, independent curator of exhibitions, published in the issue No.415 dedicated to Museums, about architecture exhibitions. Indeed, ever since the first World Fairs, finding the best way to exhibit architecture has been a constant challenge. As curator Jade Niklai explains, bringing audiences to a building, rather than replicating a model or photograph is one of the most successful approaches.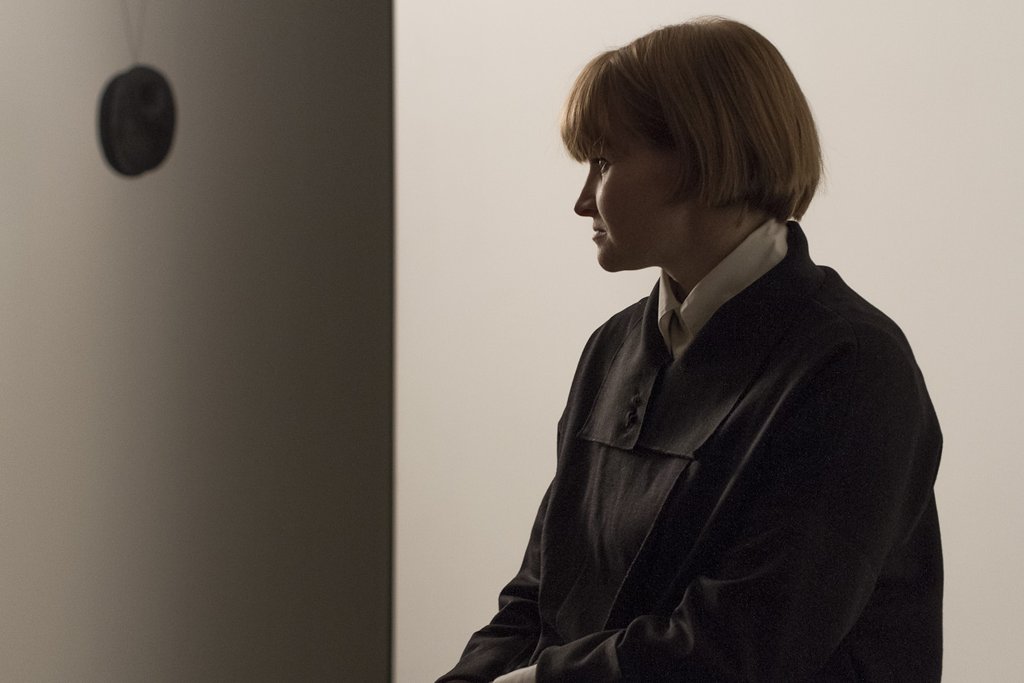 There is an overwhelming misconception du jour, that architecture is best communicated and commemorated in the form of an exhibition: a platform traditionally understood as a pre-existing site for exhibition-making and often positioned alongside other disciplines, including art, engineering and design.
Curating architecture is an established discourse and practice today: emerging from its early politico-economic roots in the first World Fairs (1790s-1820s) to the founding of MoMA's Architecture & Design Department (1923), and continually maturing since the first Venice Architecture Biennale (1980). The diversity and number of sites where architecture is exhibited (from expo halls and derelict industrial sites to museums of all kinds: art, architecture, city, technical, university) and the establishment of new organisations (CCA, Montréal; Storefront, New York; Architecture Foundation, London and La Cité de l'architecture & du patrimoine, Paris), suggest that architecture has finally matched the critical relevance and public interest of the visual arts.
There are three current approaches of curating architecture, which challenge the established gallery format. Open House began as a modest non-profit initiative in 1992 to promote public awareness and appreciation for London's built environment. With a simple democratic mission to offer free public tours to otherwise inaccessible sites of the city, it is now a worldwide phenomenon, taking place in 32 cities each year. Its unprecedented popularity suggests that bringing audiences to a building – rather than replicating it as a model, rendering, plan or photograph – is a welcome development in line with contemporary culture's shift towards the "experiential". Similarly, the New Museum's Ideas City programme, which is based on the premise that art and culture are essential to the vitality of cities, takes cultural producers and mediators to the urban site, not vice versa. Its first chapter in Detroit earlier this year comprised a public conference and a residency programme, not an exhibition.
The Serpentine Gallery's annual Summer Pavilion (since 2000) offers a unique opportunity for the public to engage with the best of new architecture. Each year, a temporary structure in the heart of London's Hyde Park becomes a locus for public debate and social gatherings, carefully curated by the institution. This exemplary curatorial model and the Serpentine's own investment in the new Zaha Hadid-designed Sackler Gallery (2013), suggest that curating architecture today is not simply to (re)present, but to also commission new buildings.
Moving image, in line with contemporary culture's pledge to trans-disciplinarity, is a tried and tested tool for communicating architecture. Wim Wenders' If Buildings Could Talk, a commissioned 3-D film installation exploring Sanaa's Rolex Learning Centre in Lausanne, was a highpoint of the 2010 Venice Architecture Biennale. It responded to the show's curatorial focus on how buildings communicate with their users with an immersive visual experience.
Underpinning these new curatorial efforts and despite the discipline's distinguished position as the most "concrete" of all creative art forms, architecture today is commonly experienced through proxy realities. Pop culture's preoccupation with visual experience and urban "realities" is personified by the ubiquitous DVD box set. The commodification of culturally monolithic views of the human experience in contested social spaces, such as war zones, prison cells and housing estates, implies that all consumers of these cultural products share the predominantly English-speaking market's opinion and experience of the world's built environment. Similarly, video game culture is constructing some of the most compelling images for Generation Y, epitomised by the self-authored places and protagonists of Second Life and Minecraft's prescriptive views on how best to create an archetypal home, city or avatar. Millions of people experience daily life and express their version of events and places through social media: at every step observed and validated (or accosted) by their peers. While this preference to artificially construct identities, spaces and relationships to objects and each other prevails, the future of curating architecture also lies somewhere between reality and the imagination. Perhaps the prospect of Virtual Reality Headsets as the space for experiencing architecture is not an imaginary future for long.
Jade Niklai is an independent curator of contemporary art, architecture and design. Some of her previous curatorial posts took place at the Museum of Modern Art, New York (2000-01), the Ludwig Museum of Contemporary Art, Budapest (2002) and the Architecture Foundation, London (2005-07). She was also a curator at Foster + Partners, London (2008-09). In 2010 Jade co-founded Blood Mountain Foundation, an independent non-profit arts organisation, where she works as curator/director.