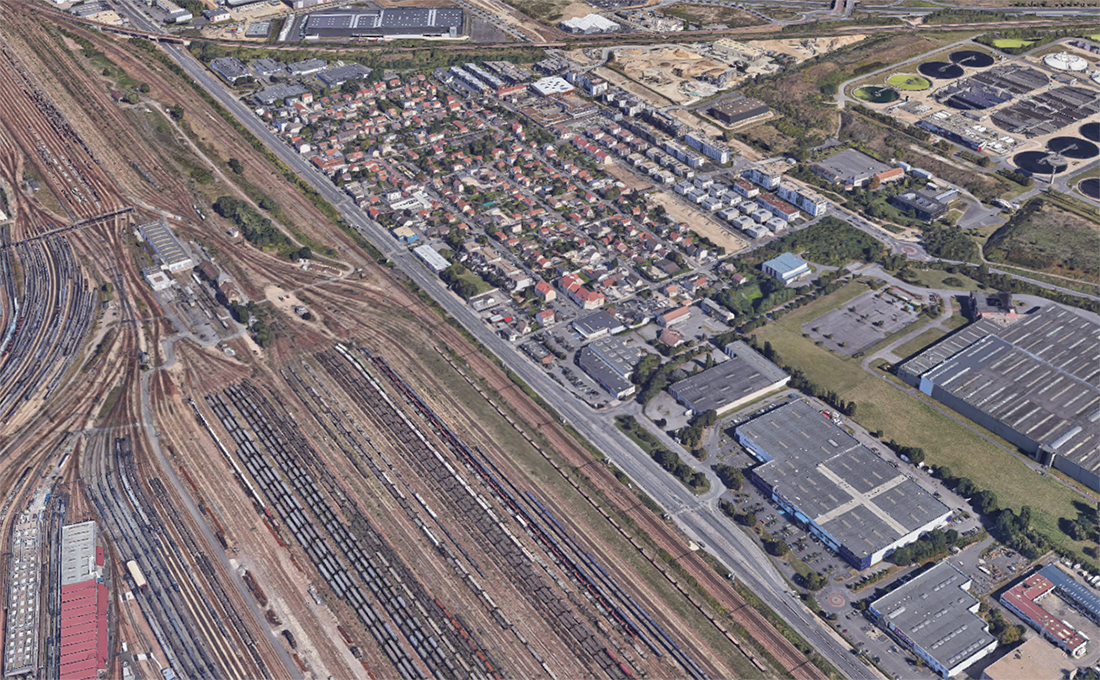 The N6 highway leading to Villeneuve-Saint-Georges offers one of the most depressing landscapes in the Paris suburbs. Squeezed against the RER regional railway and SNCF mainline tracks, squashed beneath a sky enervated with power lines and planes on their approach to Orly, flanked only by irredeemable hangars, seedy hotels and weary halal shops. Colourful populations hurry along it and the spectacle they create remind us of Manuel Valls' harsh words on the apartheid they are said to be victims of. Is that an exaggeration?
It doesn't matter! For surprise, surprise, it's all about to change. The town has decided to reclassify the boulevard as an urban promenade! Reclassify? They're really going some there. And where is "there", anyway? Reclassified as what exactly? How? Ever since the term made its entry into the urban planning code, and is the subject of colloquiums where they say they want to reclassify just about anything not on legs, city entrances, green spaces, areas near canals, polluted industrial wastelands and bashed up motors, it's getting reclassified left, right and centre. If we were talking about a sporting competition here, we'd be under the impression that our State officials disqualified for excess mediocrity had just been granted by the grace of… we're not sure who, the unexpected opportunity of having another go. If we were talking about employment here, we would hear in that laudable promise hope of finally seeing our least fortunate's temporary contracts reclassified as permanent contracts, but one has the distinct feeling that for THAT reclassified, it's more justice we need to be talking about. The same justice that sometimes sees a misdemeanour reclassified as a crime.  For if reclassified means giving a place, a site, a street, a god-awful highway a new identity, some form of agreement will have to reached as to just what a new identity can be. And yet, what do we see? Anywhere they reclassify, they reclassify the exact same way. Towns look alike, are cloned and kneaded into shape with a nagging ennui. We want to lighten them up and they end up weighing us down. And then we realise that reclassified is not to be trusted.
Read all the news  in AA 422, December 2017.