The Portuguese office Plano Humano Arquitectos completed in 2017 the Chapel of Nossa Senhora de Fatima in Portugal, for the Catholic Scout Association of Port (Corpo Nacional de Escutas). A symbiosis between building and landscape.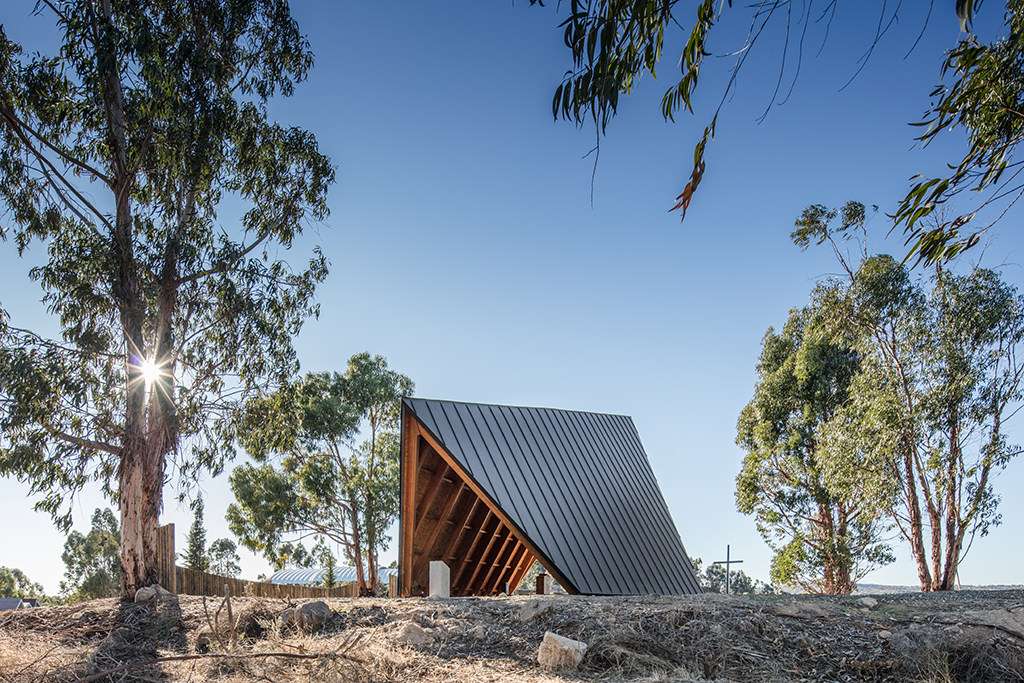 The construction of this building came from the desire to have a chapel at the National Scout's Activities Camp, in the municipality of Idanha a Nova, central region of Portugal. The chosen location is privileged, in a plateau area, surrounded by a rural environment, with a panoramic view, that also impelled the design of the building.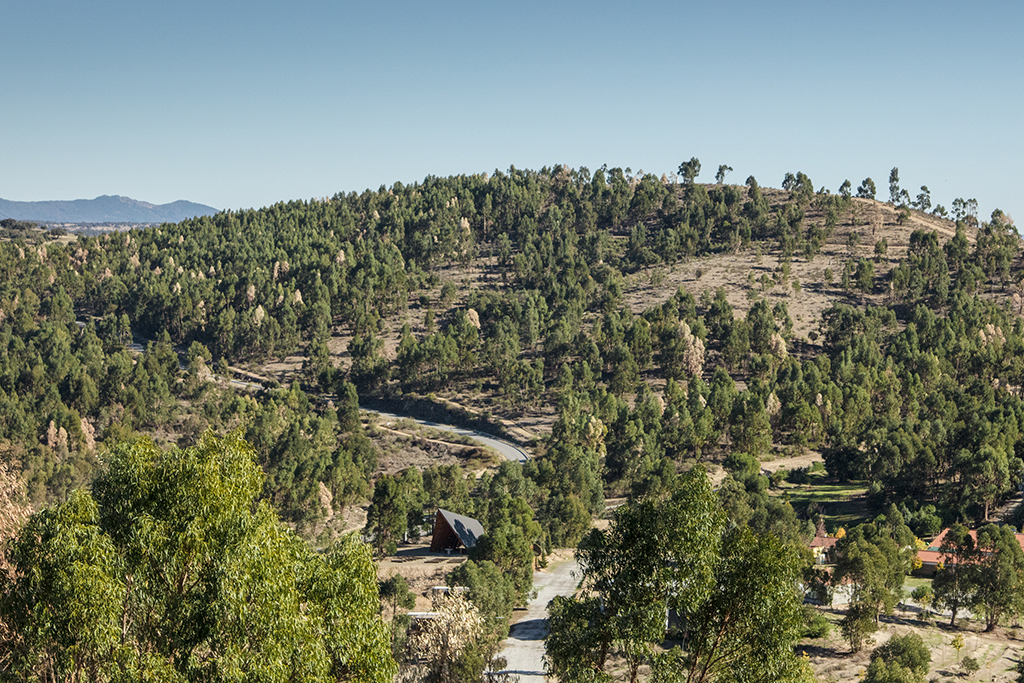 Dedicated to Our lady of Fatima, the chapel is inspired by the scouting experience: outdoor life, camping, the tent, and by the sobriety and simplicity of buildings and lifestyle. The spacial experience begins with the access route to the chapel, a gradual passage to a more introspective environment. This space is delimited by a wood fence, composed of spaced poles, sufficient to delimit the space, but purposely open, showing a chapel available to all who pass by.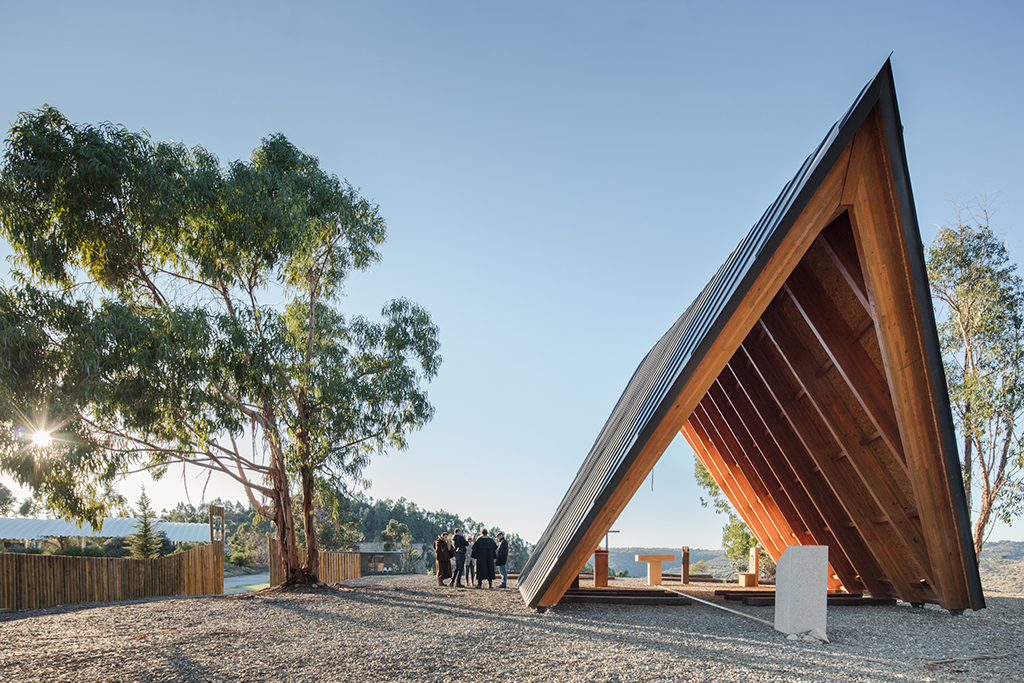 The chapel was thought out as a large tent, with open doors to everyone, at all times: a constant welcoming point for shelter, contemplation and introspection. The chosen materials integrate as well the building in the surroundings than the scout practice. The wood and zinc structure gives a simple and protective external aspect. Inside, the covering is supported by 12 wooden beams revealing the constructive simplicity. With a total length of 12 metres, the structure reaches its highest point at 9m, after the Altar, where the raising of the main beam increases the space depth, and highlights this sacral point.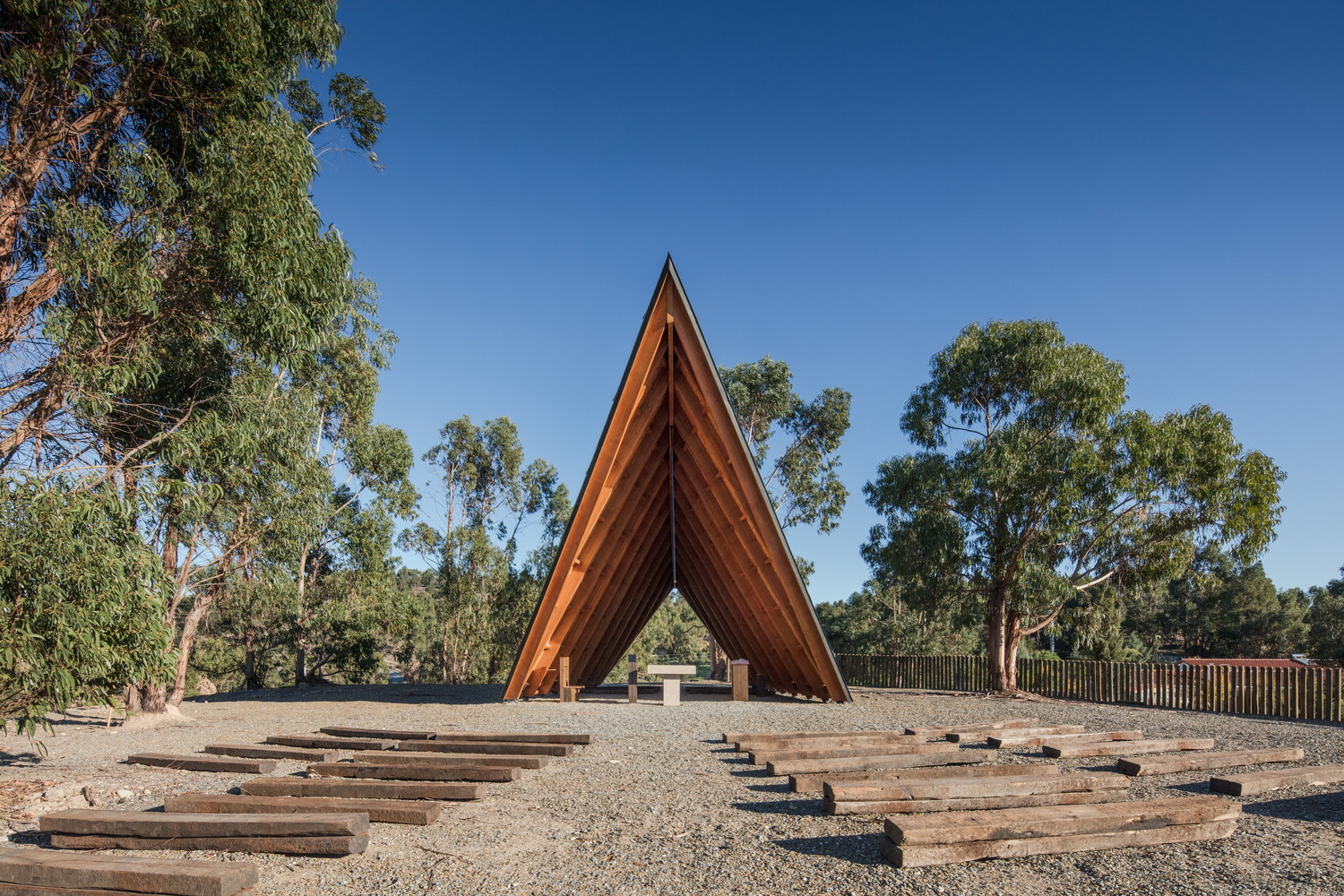 Text from the architects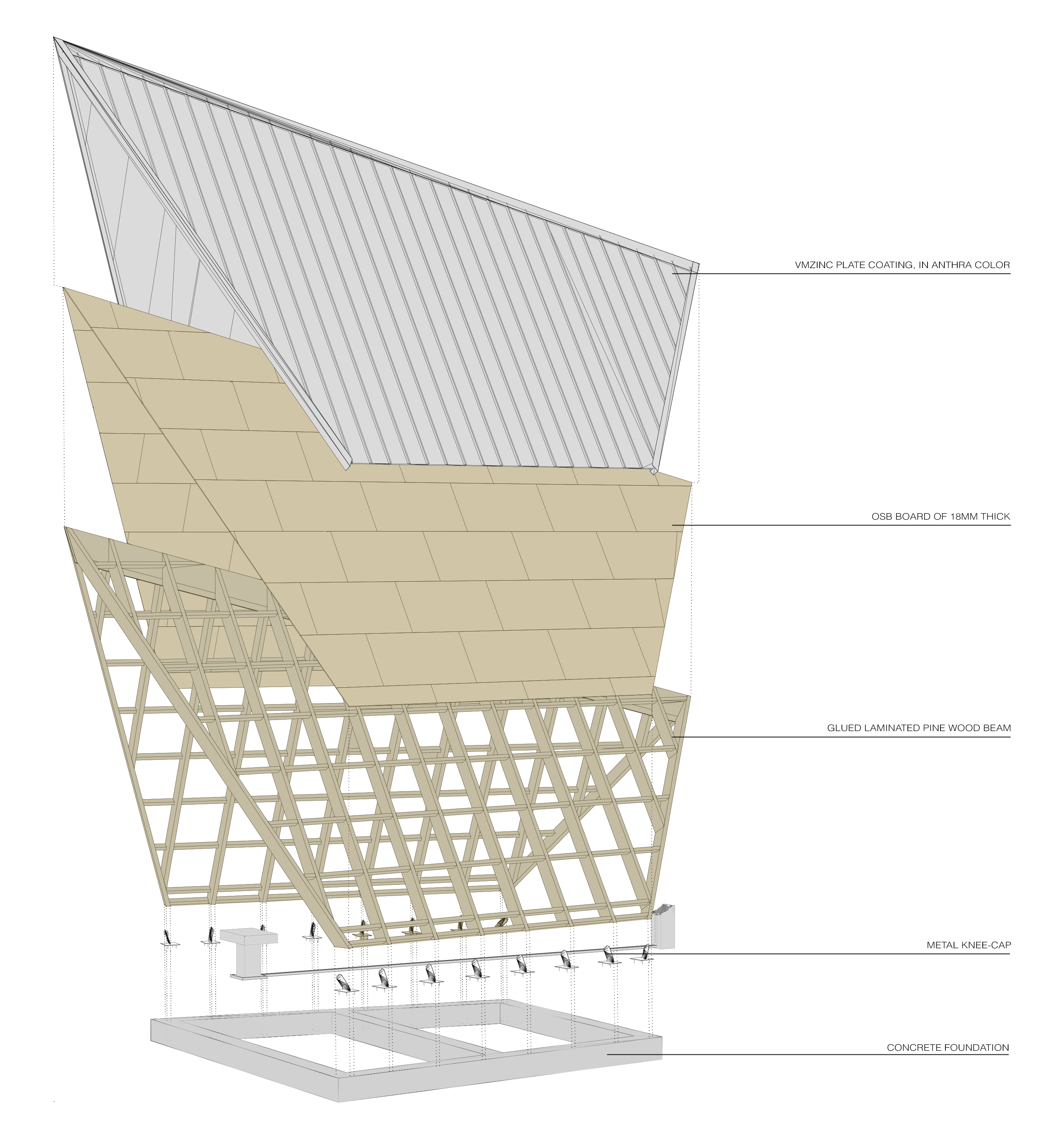 Location : National Scouts Activities Camp, Idanha-a-Nova, Portugal
Area : 100 m2

Client : Corpo Nacional de Escutas – Catholic Scout Association of Port
Architect : Plano Humano Arquitectos
Project Year :  2017
Photography : João Morgado