Founder of Stéphane Maupin Architecture Design office in Paris in 2000, architect Stéphane Maupin has notably designed the RATP training centre in Paris' 19th arrondissement (2010), the M building, 20 housing units in Paris' 18th arrondissement (2012) and recently, with Bruno Fléchet, the European Centre for Judaism in Paris' 17th arrondissement.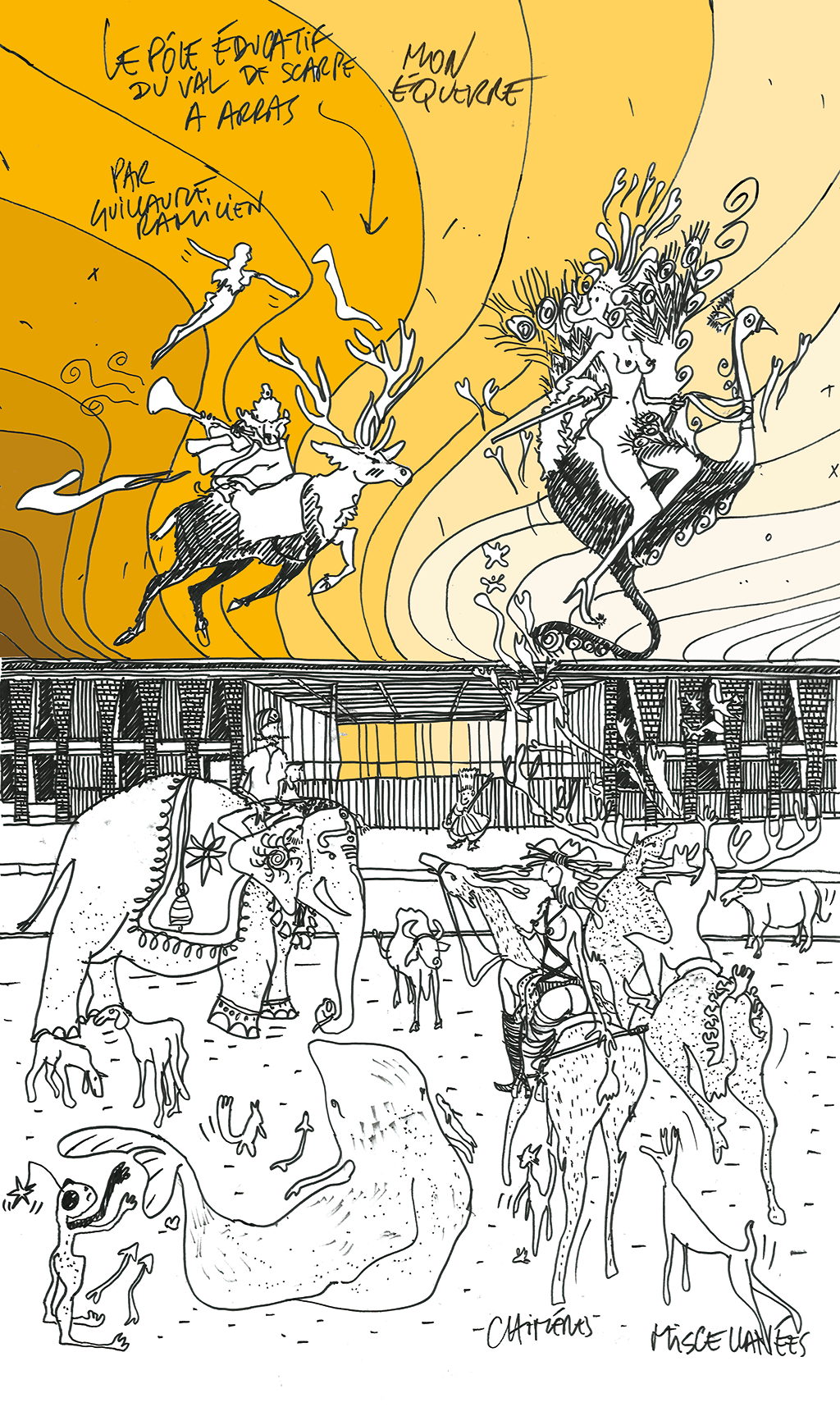 Stéphane Maupin humorously shares his vision of the 'Val de Scarpe' educational centre in Arras (Pas-de-Calais), designed by Guillaume Ramilien and Boris Bouchet. A few pages later, in the 434th issue, AA presents this project nominated for the Équerre d'Argent 2019 in the "Culture, Youth and Sport" category. Wood prefabrication and long-reach beams structure a building dressed in wood and green brick, in which the architects have adorned every detail, as they each usually do in every project.
Click on the image below to find the article about this project.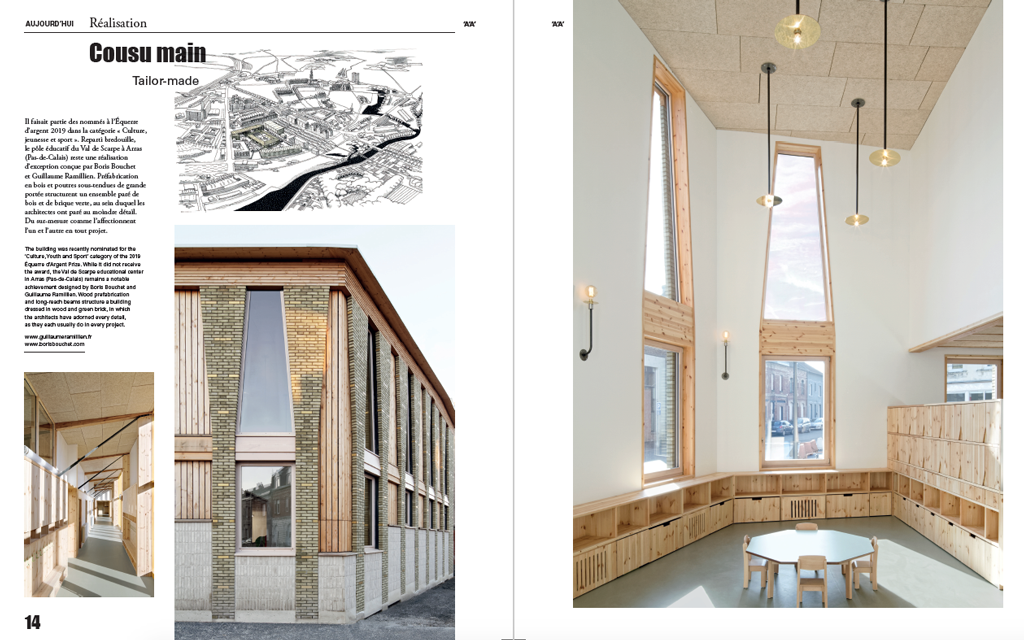 —
AA 434th issue is available in bookshops and our online store.