The Milan venue of Fondazione Prada expands the spatial typologies in which art can be exhibited and shared with the public. On April 20th, the new "Torre", extension of the foundation conceived by architecture firm OMA—led by Rem Koolhaas — will open to the public.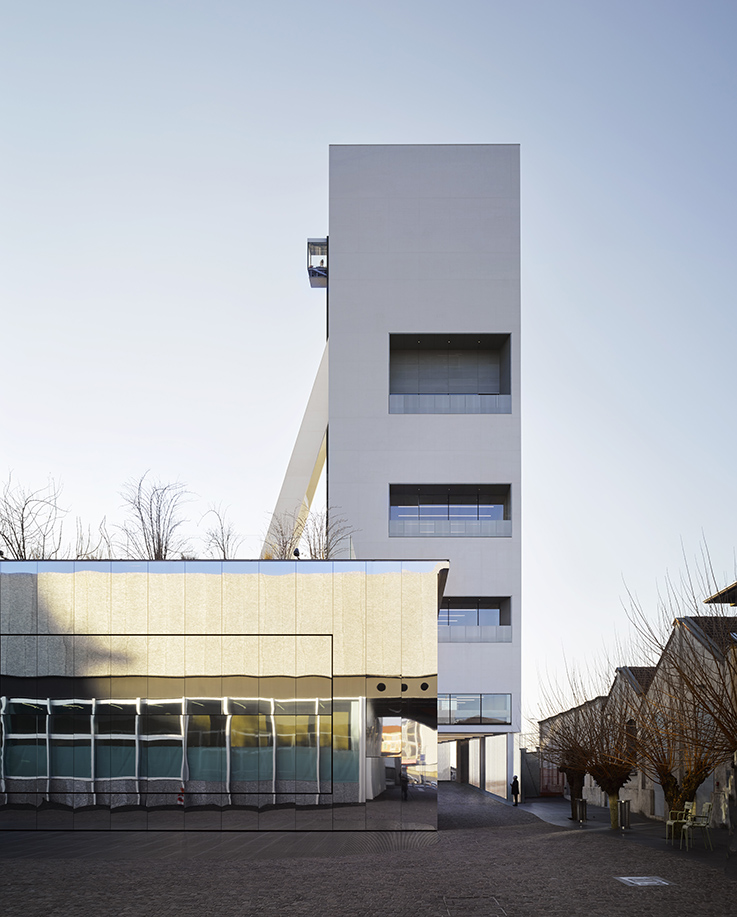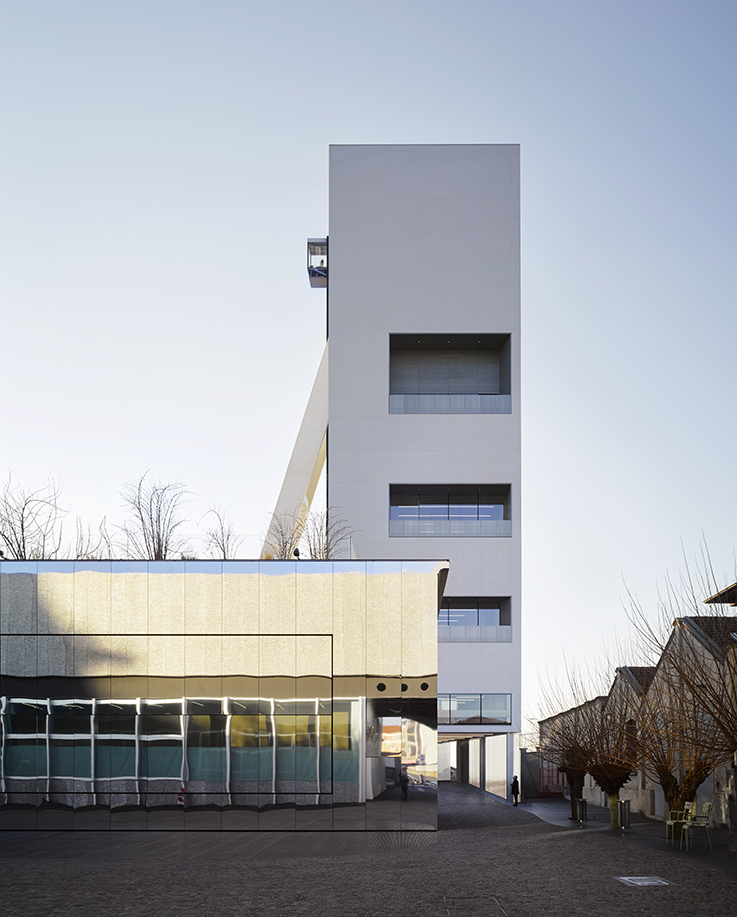 Characterized by an articulated architectural configuration which combines seven existing buildings with three new structures ("Podium", "Cinema" and "Torre"), the Fondazione is the result of the transformation of a distillery dating back to the 1910's. In the project conceived by OMA, two conditions coexist: preservation and the creation of a new architecture which, although separate, confront each other in a state of permanent interaction. Located in Largo Isarco, in the South of Milan, the facility develops on an overall surface of 19.000 square metres.
The 60-meters high white concrete building will become a recognizable landmark for the Fondazione, revealing itself within Milan's urban skyline while  framing a panoramic view of the city through its large windows.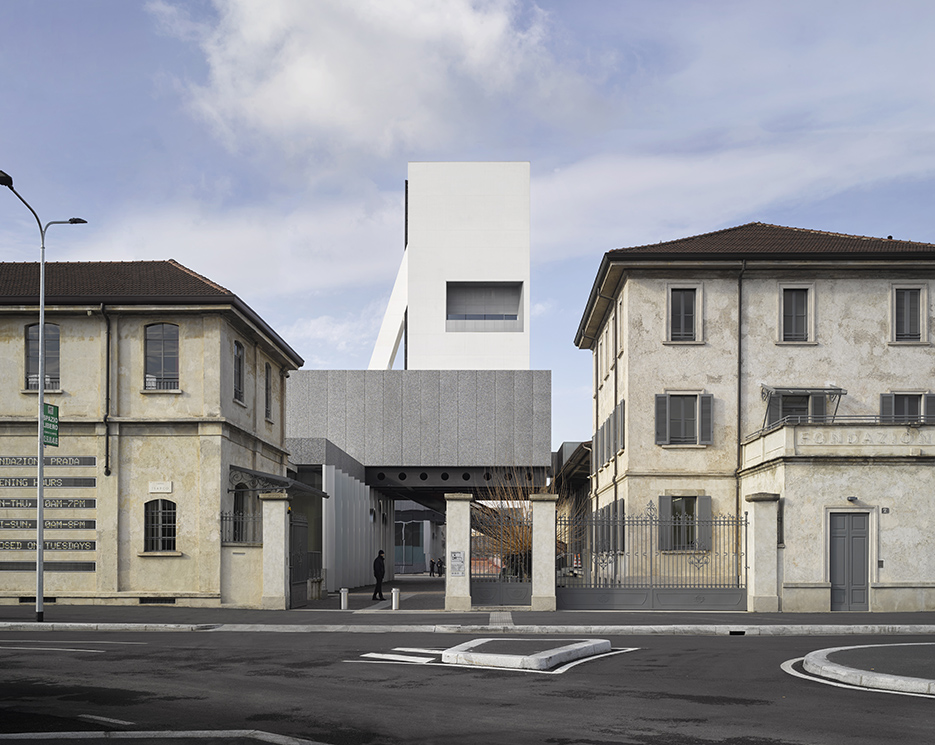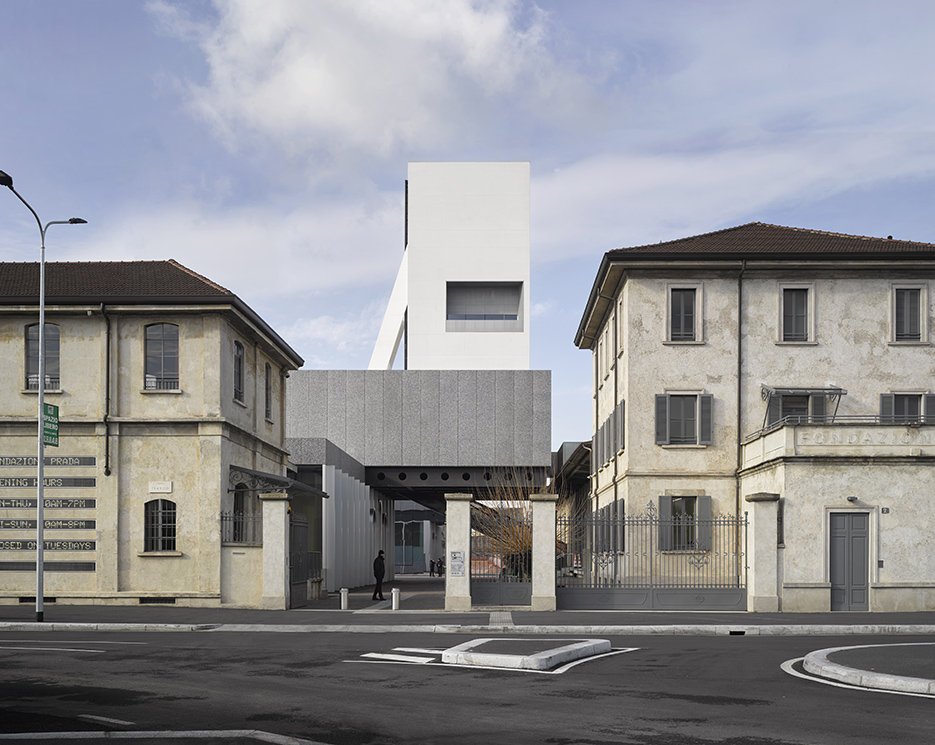 The "Torre" develops on nine levels, six of which hold exhibition spaces, for a total surface of approximately 2.000 square metres. The three remaining levels host a restaurant and other visitors' facilities. The structure is topped by a 160 square metres panoramic terrace hosting a rooftop bar. The exhibition spaces have been conceived to display large art works and  installations from the Prada Collection.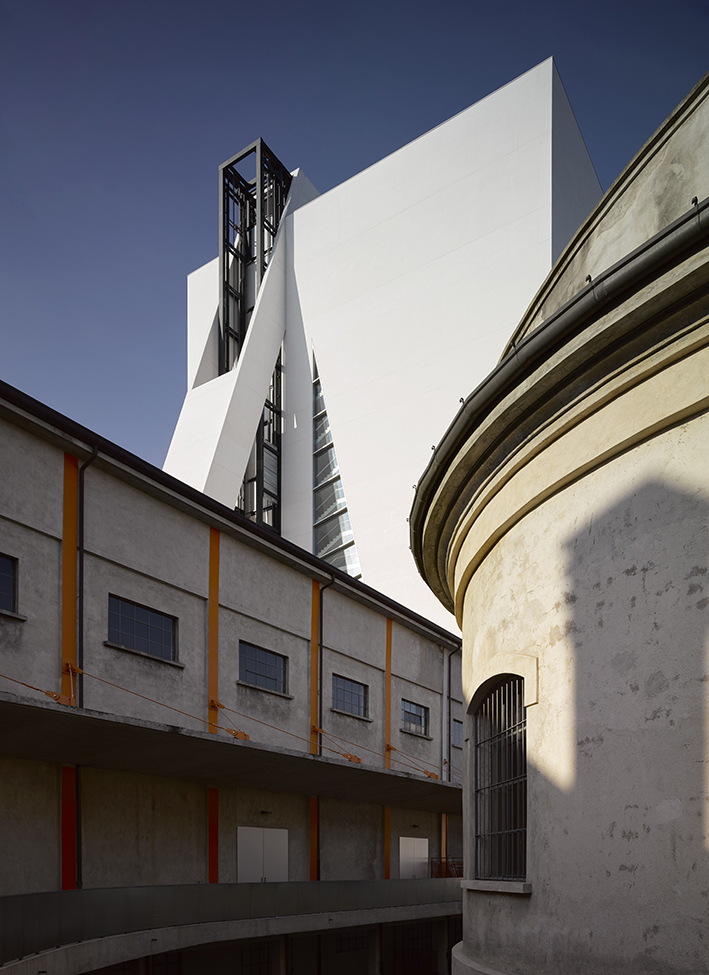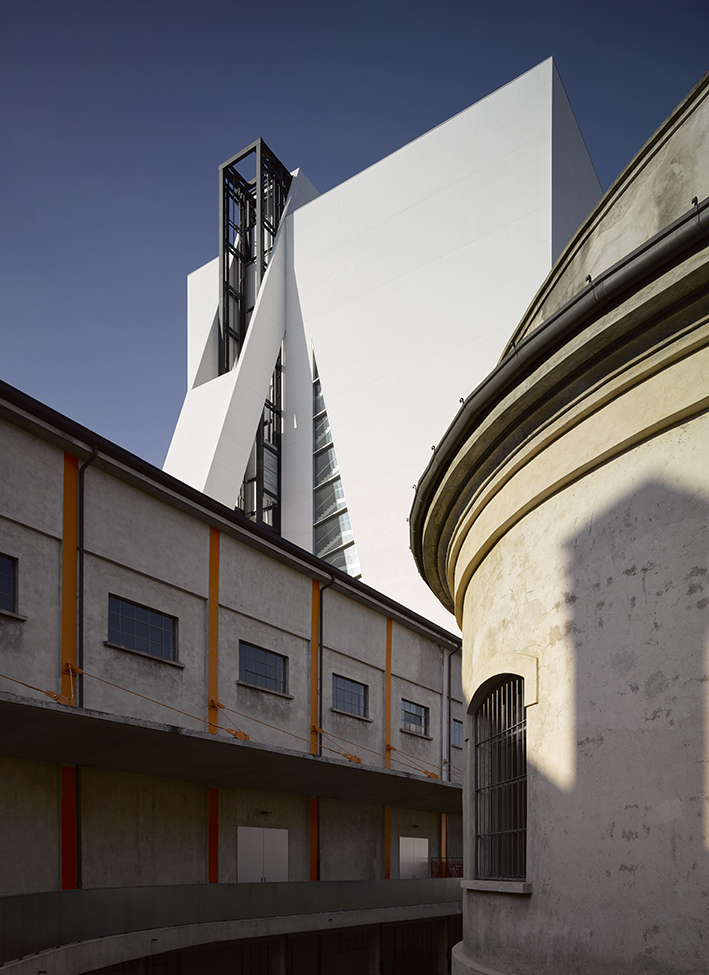 The external façades are characterized by an alternation of concrete and glass surfaces, which allows different shadow and light effects from all points of view. The irregular geometry of Torre allows its exterior appearance to vary according to different observation points, and perfectly embodies the architectural vision for the entire Fondazione.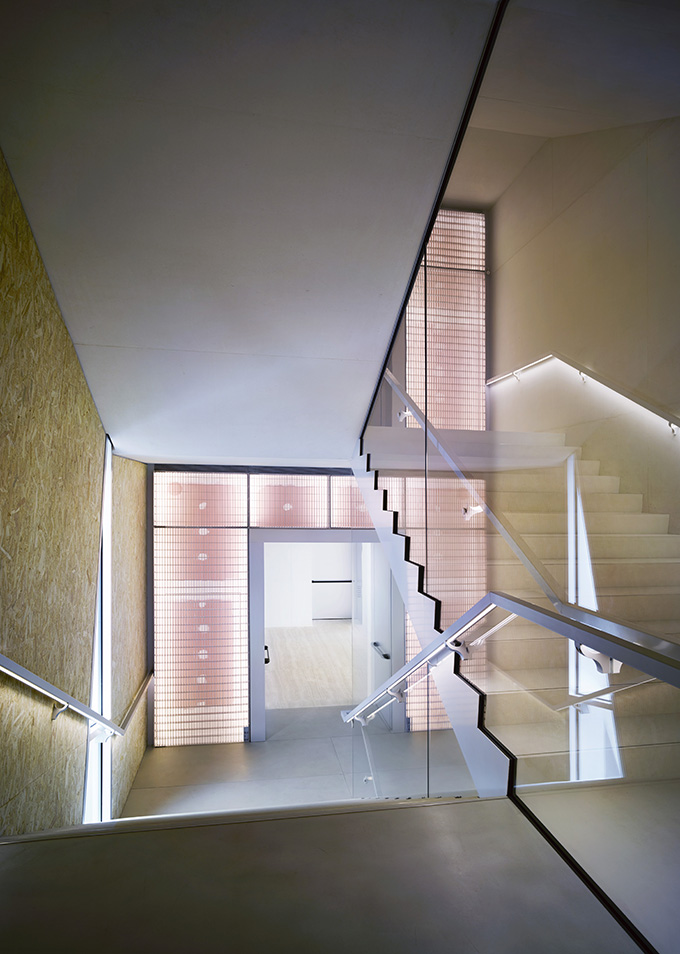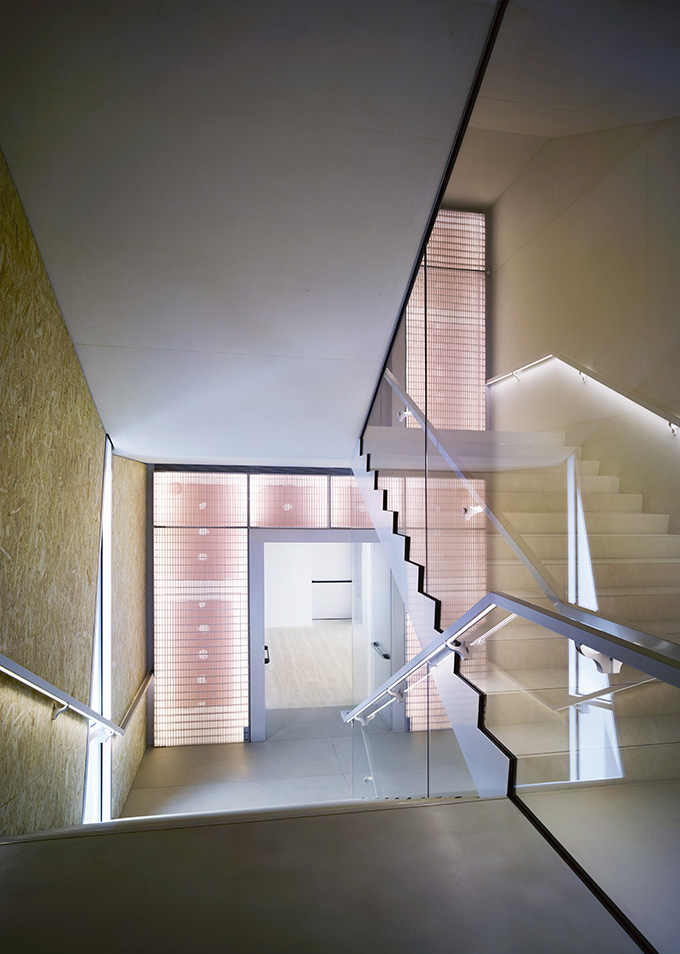 The Fondazione is not a preservation project and not a new architecture. Two conditions that are usually kept separate here confront each other in a state of permanent interaction–offering an ensemble of fragments that will not congeal into a single image, or allow any part to dominate the others." Rem Koolhaas
New, old, horizontal, vertical, wide, narrow, white, black, open, enclosed – all these contrasts establish the range of oppositions that define the new Fondazione. By introducing so many spatial variables, the complexity of the architecture will promote an unstable, open programming, where art and architecture will benefit from each other's challenges.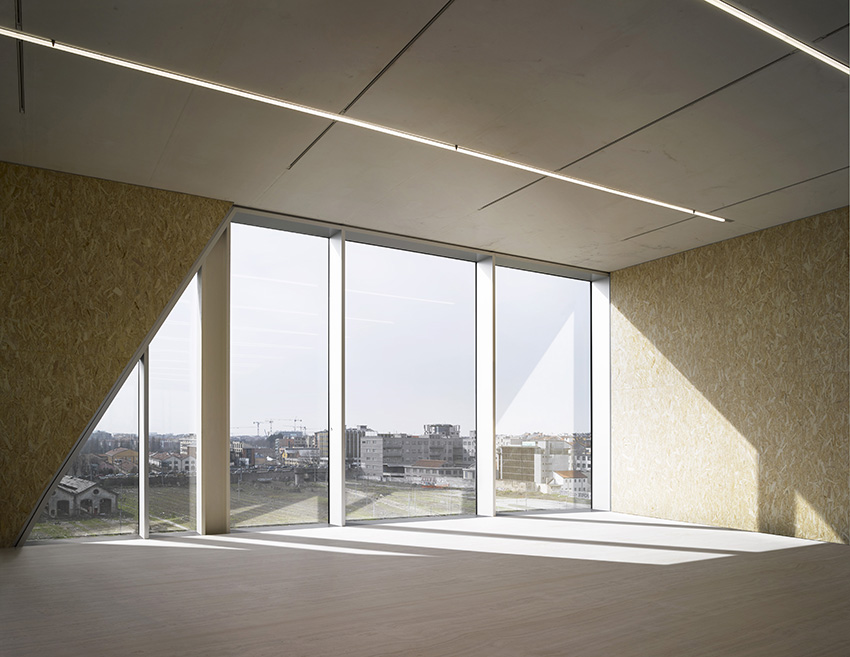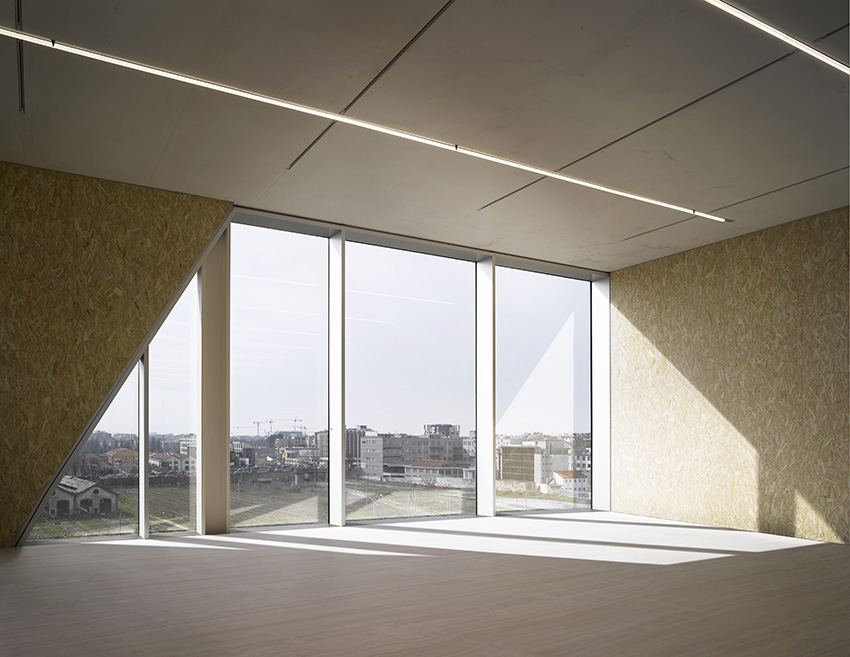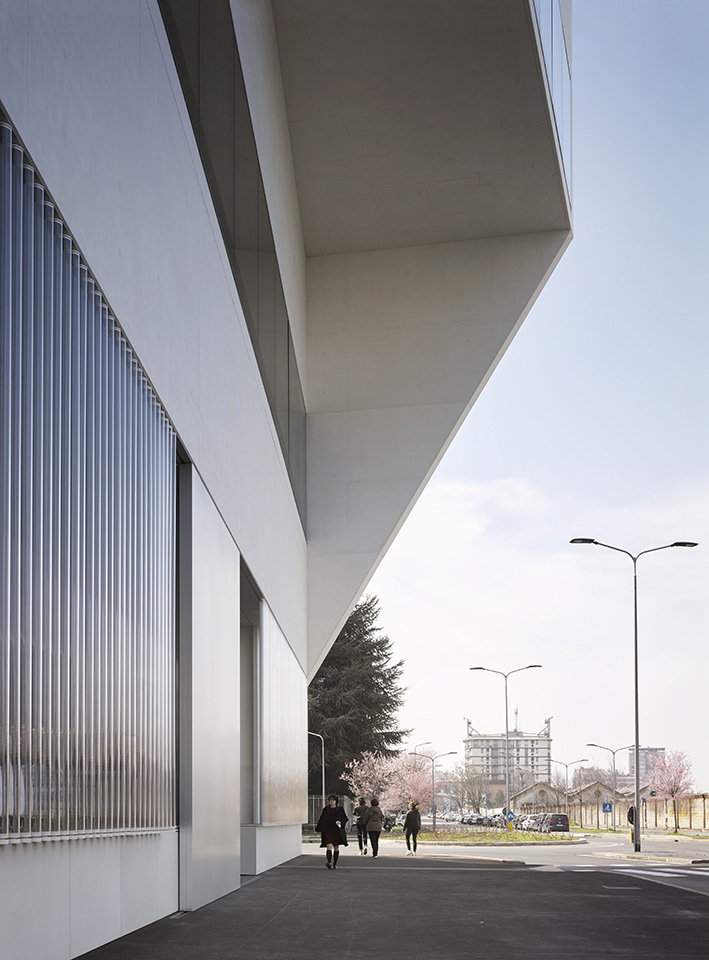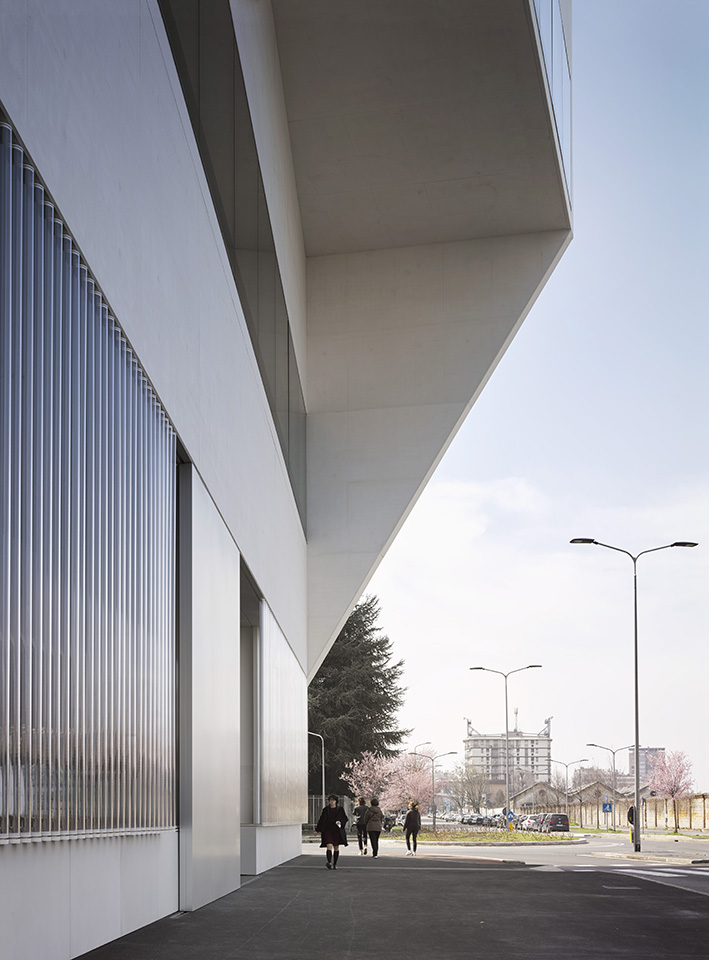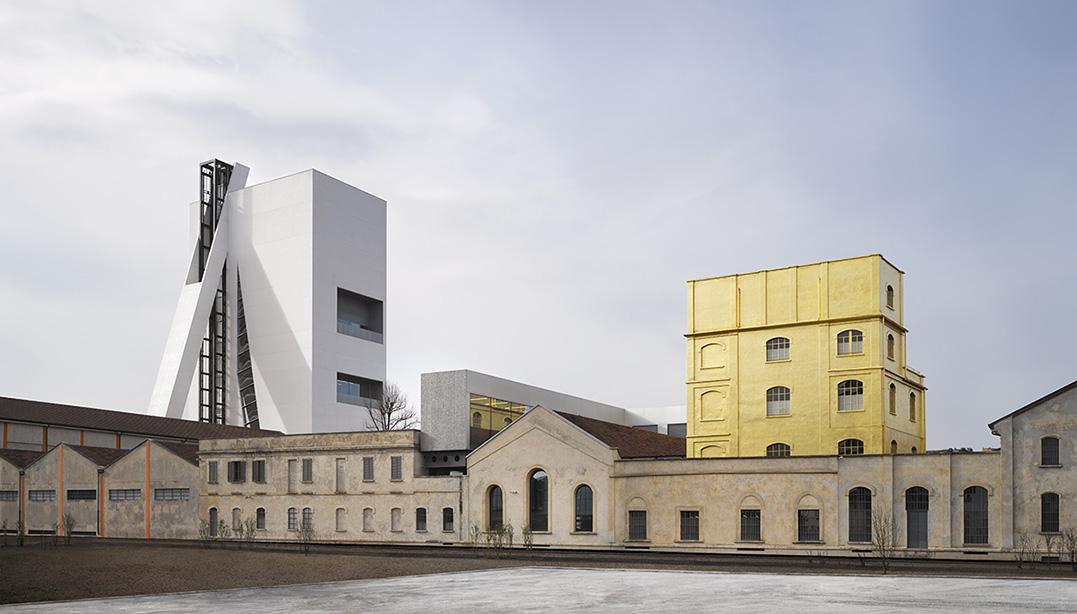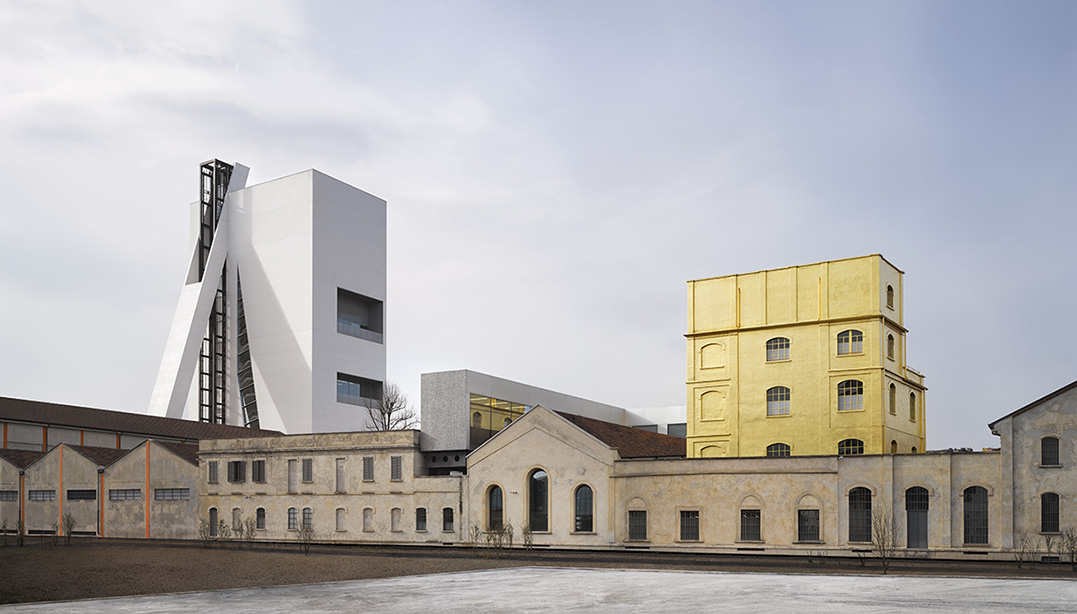 Text from the Fondazione Prada's website.
"Torre" , Fondazione Prada, Milan, Italy
Opening to the public April 20th 2018
Client : Fondazione Prada
Architects : OMA (Federico Pompignoli as project architect)
Program : Museum/Gallery
Structural Engineer : Favero & Milan
Acoustic Engineer : Level Acoustics
Cost Consulting : GAD
Scenography : dUCKS Scéno