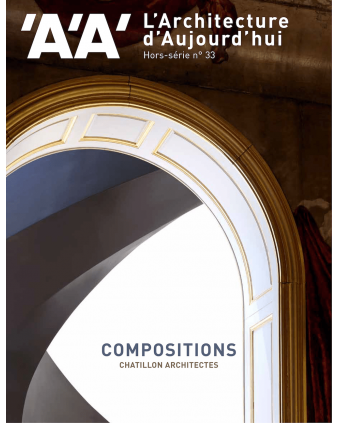 SPECIAL ISSUE CHATILLON ARCHITECTES
Mai 2021
Ref :
COMPOSITIONS
Conservation, rehabilitation, demolition, disuse or transformation: Chatillon Architects seek to sacralise, but rather to re-actualise. The object is to reactivate past memories by bringing them into the present – projecting them into the future, really.
A reflection developed in a major interview with François Chatillon and discussed in a conversation between the son, Simon Chatillon, and the architect Bernard Desmoulin.
Are presented in this special issue the works of the agency Chatillon Architects on the halles du Boulingrin in Reims, the Arc de Triomphe in Paris, the Piscine des Amiraux in Paris, the battlefield of Verdun and the Carnavalet museum in Paris .
Other artists are invited to express themselves in this issue: the conductor Léonardo Garcio Alarcón, the stage director Hervé Loichemol and the philosopher Emmanuele Coccia.
This product is no longer in stock
Availability date: