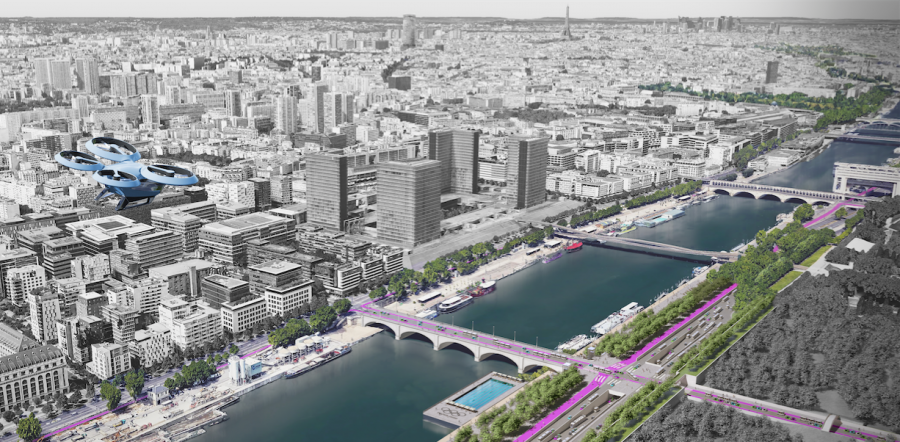 For its new issue, L'Architecture d'Aujourd'hui devoted its front cover to a recent project by Rogers Stirk Harbour + Partners (RSHP), the Louvre Museum Conservation Centre. Completed in 2019 in Liévin, northern France, it demonstrates once again – if demonstration were needed – the talent the British office has always pursued in France.
While United Kingdom officially left the European Union on December 31, 2020, RSHP announced this month the opening of a new office in Paris. AA has interviewed Hamish Crockett, Associate Architect at RSHP, on the challenges of this French installation.
---
How could Brexit have an impact on your projects in France?
Hamish Crockett: It is too early to tell what the definitive impact of Brexit might be on UK firms working in Europe. Beyond the additional accounting and administrative burden, there has been little immediate disruption to our current live projects, and certainly when compared to the current coronavirus restrictions which are having a much more profound impact on the way we operate. But in the medium term, we will have to deal with a number of changes to the seamless cross-border operation we have long taken for granted.
 The absence of any provisions for the mutual recognition of professional qualifications in the Brexit deal means our colleagues will find it much more difficult to register with the Ordre des Architectes on the basis of their UK qualifications. It will also be harder to move staff across jurisdictions. Not least because travel from Britain is currently banned since the EU has closed its external borders. It will be interesting to see how quickly travel can resume once the sanitary situation improves. All this makes it all the more important to have personnel based in the EU.
And we expect we will have fewer Europeans applying to work for us in London where they have traditionally represented a very large proportion of our workforce, but we are already receiving a large number of enquiries about working for our Paris office!
Have you ever felt the urge to set up in France, even before Brexit? Why not other countries in Europe?
HC: Yes, it is something we have discussed numerous times in the past. We have had people based in France to follow specific projects on site. But we never felt the real need to have a dedicated French office before, mainly because Paris and London are so well connected. Our offices in Shanghai or Sydney were set up so that we could serve distant clients in different time zones. With Paris being just over 2 hours away from London by train, it was perfectly possible to serve our clients here from our home in the Leadenhall Building. Like many of my colleagues, I used to spend a day or two a week travelling back and forth on the Eurostar between the two cities.
Our steadily increasing workload in France, Brexit, and to a lesser extent Covid, have all caused us to question our working methods and reconsider our previous position. Almost by chance, the francophone team within RSHP has grown to almost 20 people so the pivot towards France happened quite naturally. Paris was the obvious (and only) choice as the home for our new office. Not only are the majority of our European projects in France but Paris is a city we love and know very well. We have some great partners to work with and interesting clients. Since the Grand Pari(s) days [the practice was invited by the French President to study 'Grand Paris' looking at the future of the French capital as an integrated metropolitan region, between 2008 and 2013], we have worked almost continuously here. So Paris already felt like home to many of us.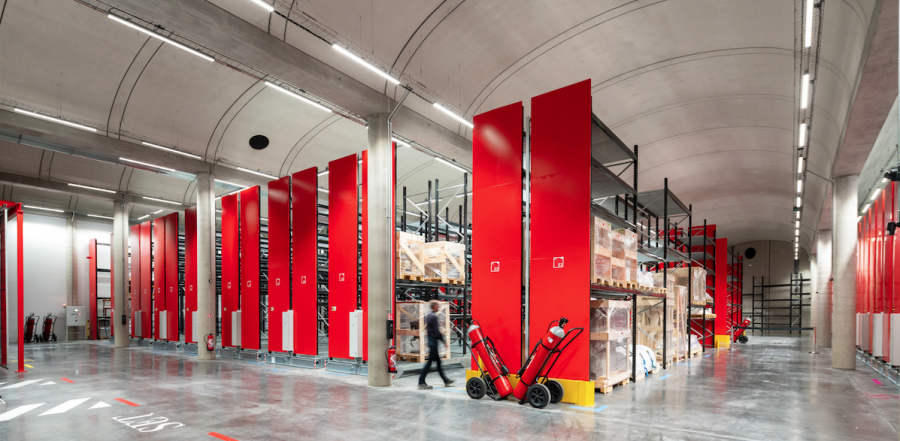 The Centre Pompidou, the Bordeaux courthouse and more recently, the Richard Rogers' Drawing Gallery… How do you look back at these projects completed in France? Do they have a special 'flavour'?
 One of the defining qualities of our practice is that we have managed to stay true to our core principles. The themes of public realm, legibility, flexibility, and sustainability can be found throughout our built work wherever it is in the world. These values are adapted each time to suit the local context and way of doing things. The role of the architect is slightly different in France, and we always try to combine the technical involvement expected of us in the UK with the poetry and explicit cultural emphasis that is expected on French projects. There is certainly a distinct materiality to the work we do in France, and not just because French contractors normally insist on using concrete!
There also seems to be scope to be quite bold in France. Clients tend to be a little less risk-averse than in the UK. That has allowed us to continually push our design into new areas, whether in our master-planning work or in the buildings we have designed here. These have often marked a point of evolution in our design vocabulary, whether it is through questioning established typologies for the Bordeaux Law Courts, trying new airport layouts in Lyon's new Terminal 1, or, in the case of the Louvre Conservation Centre, boldly applying our design principles to a different material language. These are all very successful buildings but I doubt any of them could have been built anywhere else.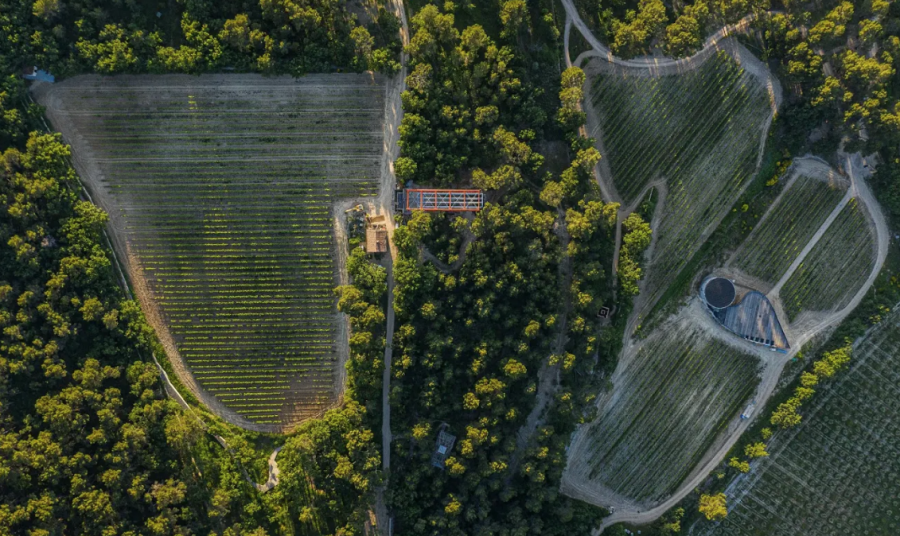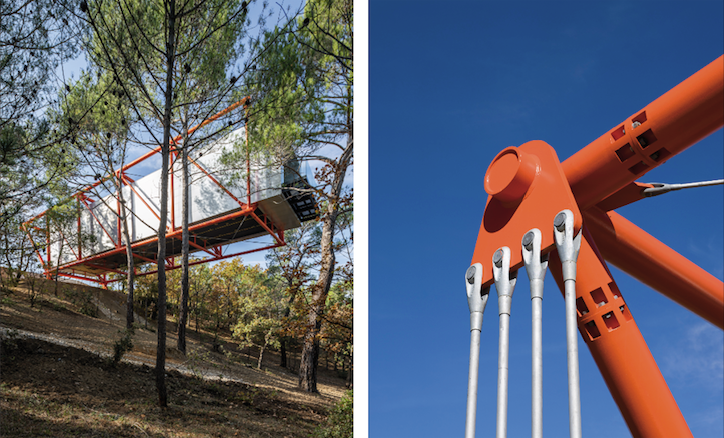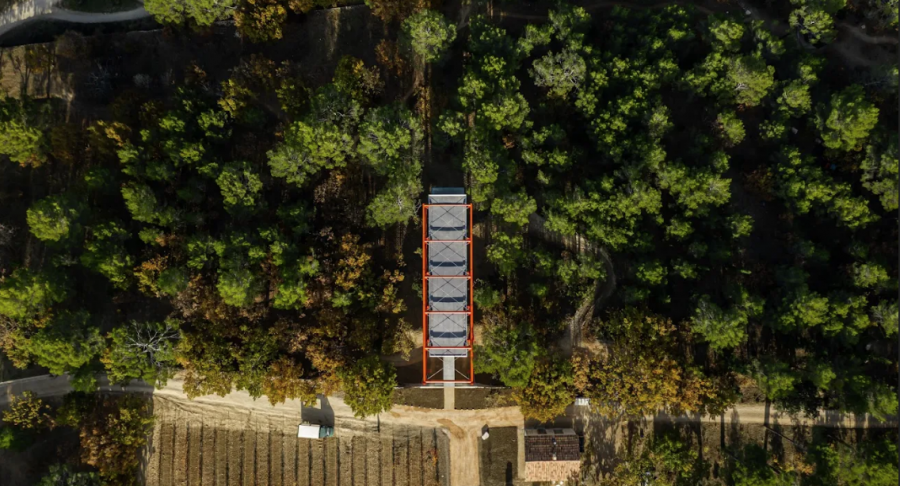 ---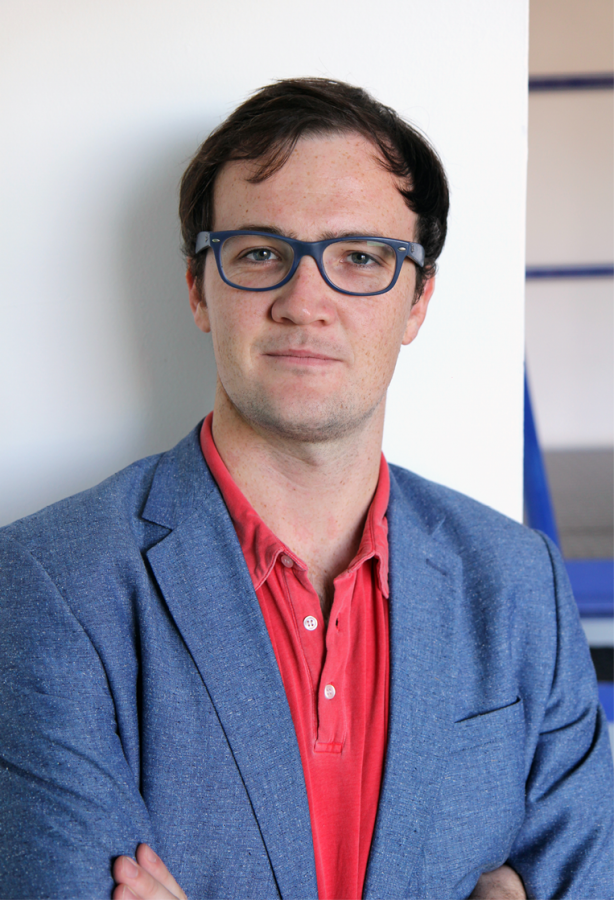 Hamish Crockett studied at the Mackintosh School of Architecture and the Ecole Nationale Supérieure de Paris Belleville and joined Rogers Stirk Harbour + Partners in 2010, having previously worked on a number of projects with a focus on environmental performance. He has been involved with a wide range of schemes over the years, with a focus, as a fluent French speaker, on projects in France. 

He has more recently been responsible, as project architect, for the Centre de Conservation du Louvre in Liévin.