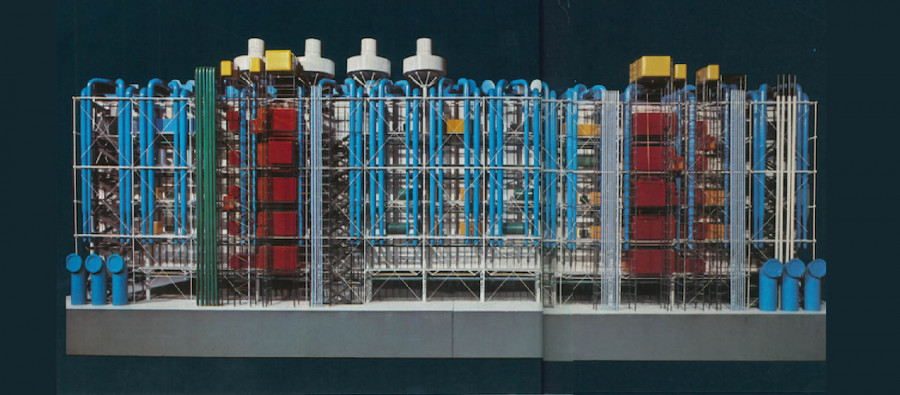 46 years after its completion, the iconic Centre Pompidou by Renzo Piano and Richard Rogers will undergo a historic renovation. Last January, the museum announced that it would be closed for three years, from 2023 to 2027, during which time the building will be completely stripped of asbestos and renovated, under the leadership of AIA Life Designers, the winner of the project management contract for the Centre Pompidou master plan.
Rogers Stirk Harbour + Partners office took this opportunity to recall the importance of protecting "its public nature and generosity", both inside and out, in the words of Lennart Grut, Senior Partner at Rogers Stirk Harbour + Partners, who participated in the initial design of the centre.
---
RSHP would like to congratulate AIA Life Designers on being awarded the contract to lead the refurbishment of the Pompidou Centre.
We would encourage the design team to be bold in their choices, just as we were when designing the building in the first place. The Pompidou was always imagined as a work in progress, destined to evolve and adapt to our technological age. It must now change to reflect the great societal challenge that is global heating. It would be a shame if the building were to be totally preserved in aspic. Doing so would belie the optimism of the original design team.
Whatever happens to the building, what must be preserved is its public nature and generosity, both inside and out. Whilst RSHP has inherited much of its design language from the Pompidou, it is the public spirit of the building that has been the driving force behind all of our work since. We hope the current design team can take inspiration from that longevity.
Lennart Grut, Senior Partner chez Rogers Stirk Harbour + Partners
—
Lennart Grut is a Senior Partner at Rogers Stirk Harbour + Partners (RSHP). Richard Rogers, co-founder of the firm in 1977, was the architect of the Pompidou Centre alongside Renzo Piano as part of their collaboration as Piano + Rogers. Lennart Grut played a key role in the design team responsible for the Pompidou Centre as lead structural engineer working for Ove Arup & Partners. Lennart joined RSHP
in 1986.
---
Below, few abstracts from AA No.189, released in February 1977 and dedicated to the Centre Pompidou project and its construction.
---
The website of L'Architecture d'Aujourd'hui welcomes the comments of all those who wish to express themselves on architectural news. The articles published are the sole responsibility of their authors.