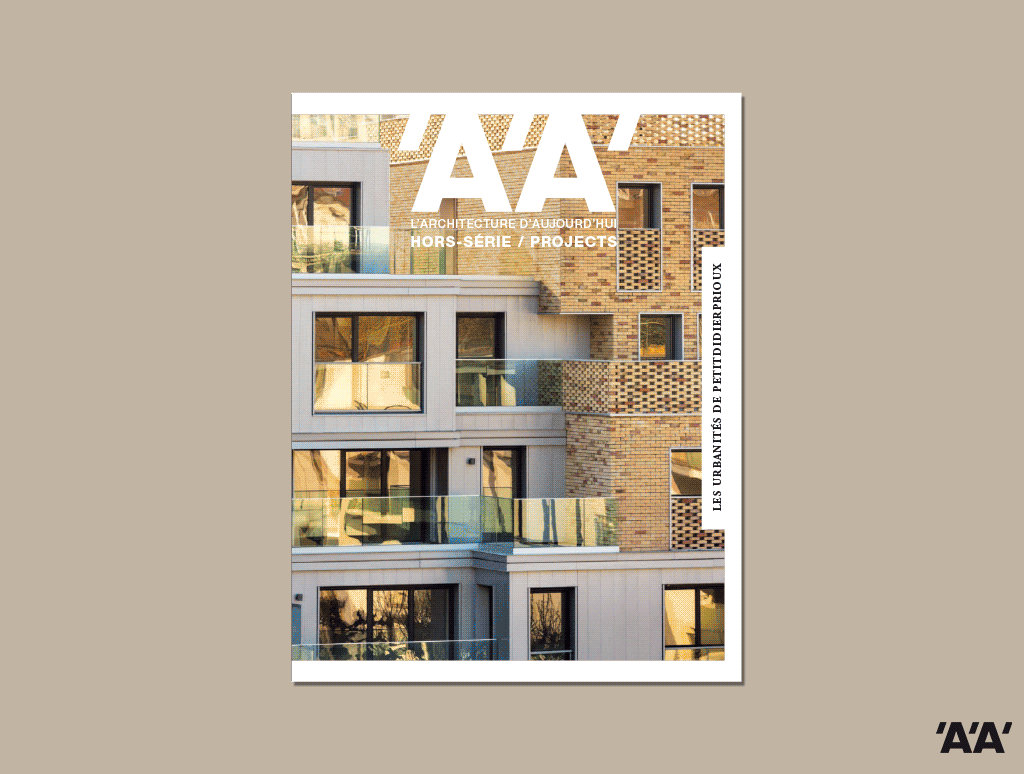 Our strengths
The special issues feature international case studies and best practices. Aiming a knowledgeable audience, they highlight exemplary projects, singular approaches and transversal topics related to AA's main sections: architecture and urban planning.
Our team coordinates the editorial design, art direction, printing and custom-made distribution. The funding is achieved with various sponsors to be determined.
In addition to AA's bimonthly issues, these 72 to 88 pages publications are sent to all subscribers, French and international, and distributed to a wide range of bookstores around the world.
4 collections  
AA Projects
AA Projects highlights various offices' approaches, through noteworthy realisations that may have gone unnoticed. For example: "Les Dunes", office space by Anne Démians, December 2016.

AA Projects – "Les cahiers de Réinventer Paris" ("Réinventer Paris files")
These reports provide detailed case studies of winning projects of the "Réinventer Paris" competition. For example: "Réalimenter Masséna, from the field to the fork", by Lina Ghotmeh (DGT), a project for Masséna old railway station in Paris, September 2016.

AA Perspectives
This collection reflects on innovation, urban scale, and the issues related to the city tomorrow. For example: "The Droneport project", a multidisciplinary project supported by the Norman Foster Foundation, November 2016.
AA Events
AA Events showcases major events, related to architecture, construction or real estate. For example: "Legacy 25 Buildings – Mipim", 25 emblematic international buildings, coinciding with the 25th anniversary of Mipim fair, March 2014.
Our audience
Architects, contractors, industry professionals, urban planners, artists, developers, …
Thinking of an editorial project? Contact us:
Caterina Grosso, Deputy publisher
cgrosso@larchitecturedaujourdhui.fr
+ 33 1 58 05 17 51