It has been seventeen years since Snøhetta completed the Bibliotheca Alexandrina in Egypt. Tackling such a mythical project brought the Norwegian office immediate international renown, which nevertheless needed confirmation over time – and Snøhetta has lived up to the expectations. The Norwegian National Opera and Ballet House, the Lascaux IV International Centre for Cave Art in Dordogne… These projects have at least two traits in common: their relationship with the landscape and the inclusion, within the building, of public spaces not only for users but for local residents too, and, more broadly, for the general public. Here below, we get a look back on the Alexandria project, completed in 2001.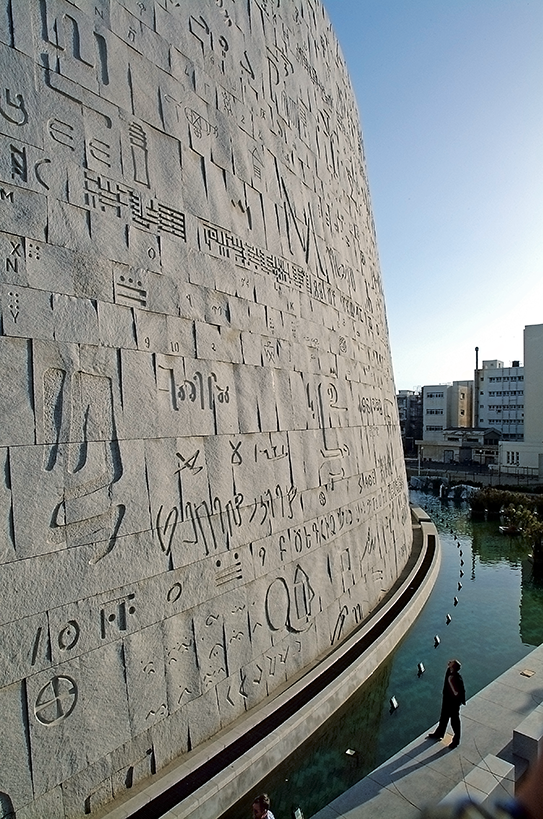 Is it possible to celebrate a myth and at the same time do away with it? For over twenty years, on the probable location of the legendary Library of Alexandria, a Snøhetta-designed emblem has redrawn the coastal landscape. Its appearance is rather humble given the prestigious ancestor it is meant to be resurrecting from its ashes: a partially buried, truncated cylinder is surrounded by a granite wall, engraved with inscriptions in 200 alphabets, including Morse and Braille. Today it contains over two million books.
Whether the same sense of serene strength emanated from the ancient bibliotheca is hard to say. Of the treasure built by Ptolemy I in 290 BC, there remain no significant traces apart from one manuscript conserved in Vienna. Nevertheless, the project designed in 1989 by the young Scandinavian-American team intends to bridge past and present, and to bring a cultural ambition of universality into the local context. The scintillating, slanted roof is reminiscent of the ancient Lighthouse of Alexandria, while at the same time endowing the city with a new cultural symbol. It is tempting to see in its solar disk shape an evocation of Amon, the supreme, life-begetting and knowledge-giving god. Just like its illustrious ancestor, the building is more than a library: over some eight hectares, it hosts a majestic reading room stretching to 20,000 square metres, split over seven levels; but also museums and public meeting spaces, a planetarium and an information science school. Designed as the keeper of all human knowledge, the Bibliotheca also has firm ties with the Mediterranean seashore and the city of Alexandria thanks to a public square and a large water mirror.
This project – which received the Aga Khan Award for Architecture in 2004 – has strongly marked the path of the then young Snøhetta office. "When we found out that our project had been selected, we couldn't believe it. We were complete unknowns, aged between 26 and 31. Our victory was nothing short of miraculous!" remembers Kjetil Trædal Thorsen. Certain dreams endure beyond their time.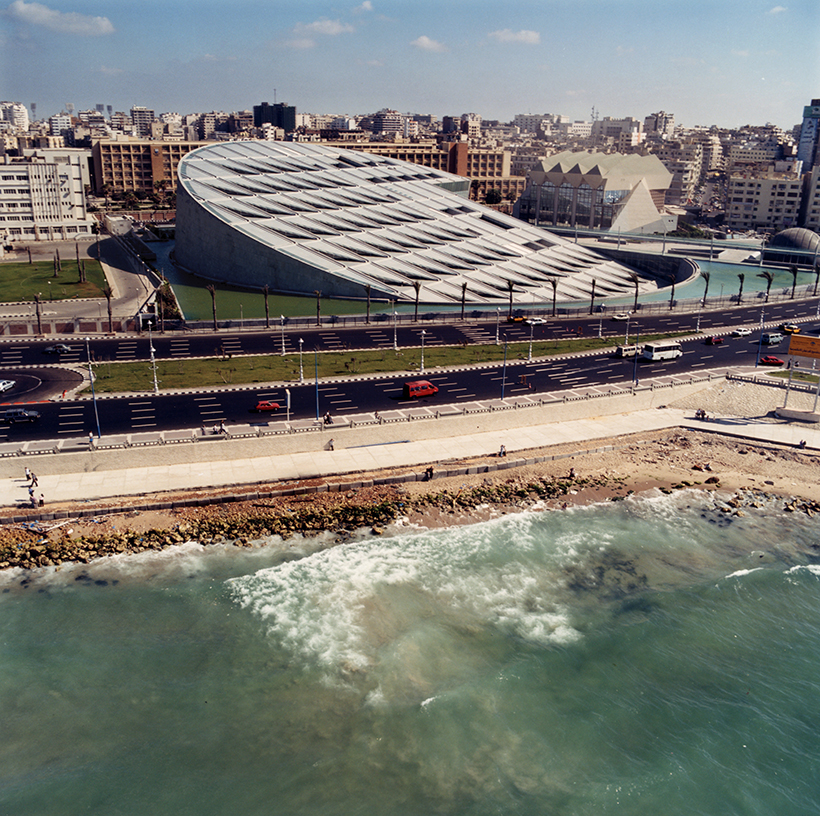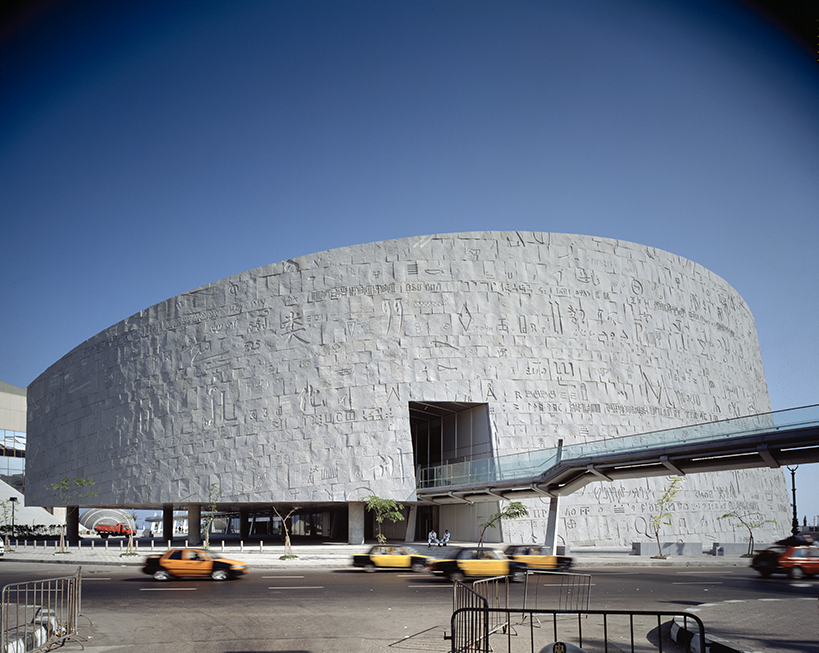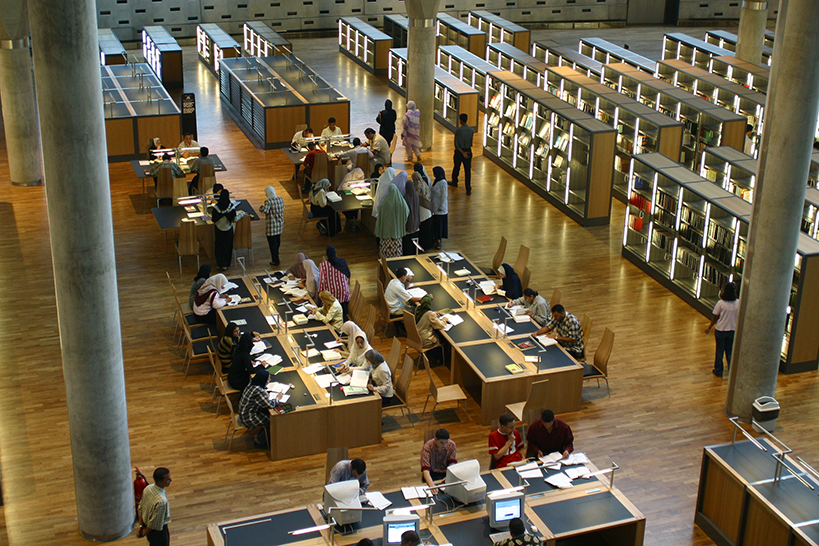 Library of Alexandria
Location : Alexandria, Egypt
Client : Egyptian Ministry of Education
Area : 80,000 square metres
Completion : 2001
Discover the publication AA Projects "Snøhetta, Landscaped architecture", available on our online shop.