The exhibition "Young architects in Latin America", dedicated to the laureates of the homonymous competition, has been inaugurated on May 25th, during  the professional days of the 16th Architecture Venice Biennale. The exhibition has been organized by architecture office Architecture Studio, on the occasion of the ten years anniversary from the foundation of its common house CA'ASI, in Venice.

For this competition, more than two hundred projects from eighteen Latin American countries were submitted. Of these, 59 were selected to be exhibited in Venice, and only three of them were nominated as laureates. AA invites you to discover these three projects in images:
ZITA (Zona Industrial Taller – Daniel Feldman)
Children growing centre El Guadual, Cauca, Colombia, 2013:
The El Guadual Children's Development Centre, located in Villa Rica, on a road well known for its drug trafficking between the Andean foothills and the Pacific coast, aims to "generate a social alternative and promote the independence of the human being, in an area where there are many conflicts". With this project, the architect Daniel Feldman wanted to highlight the role of architecture as a pedagogical element in its own right, that can play a role in the education of children.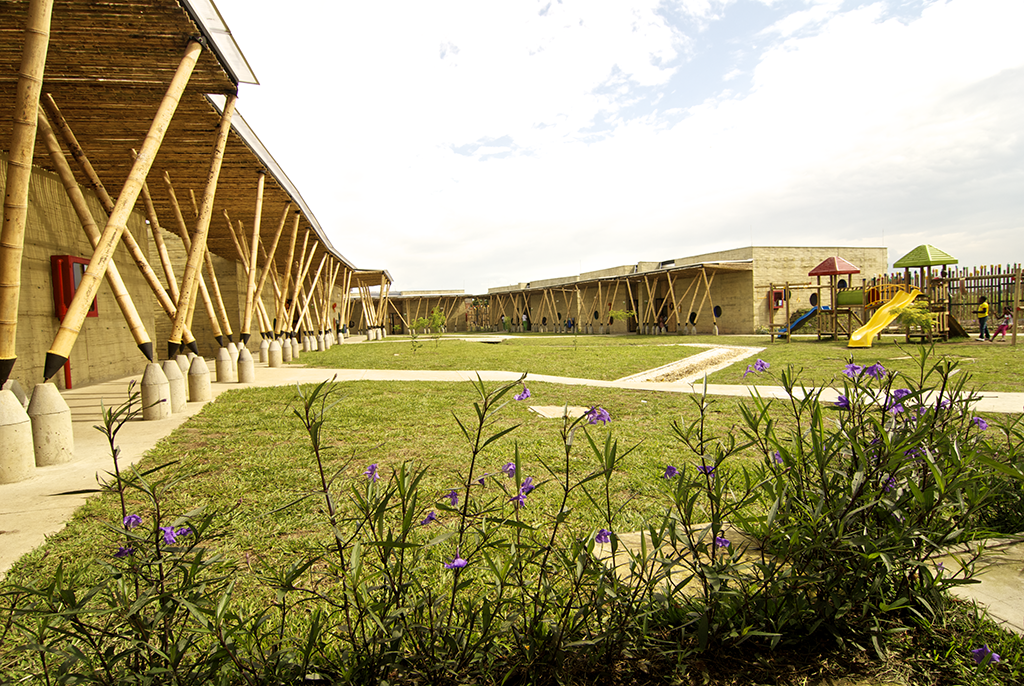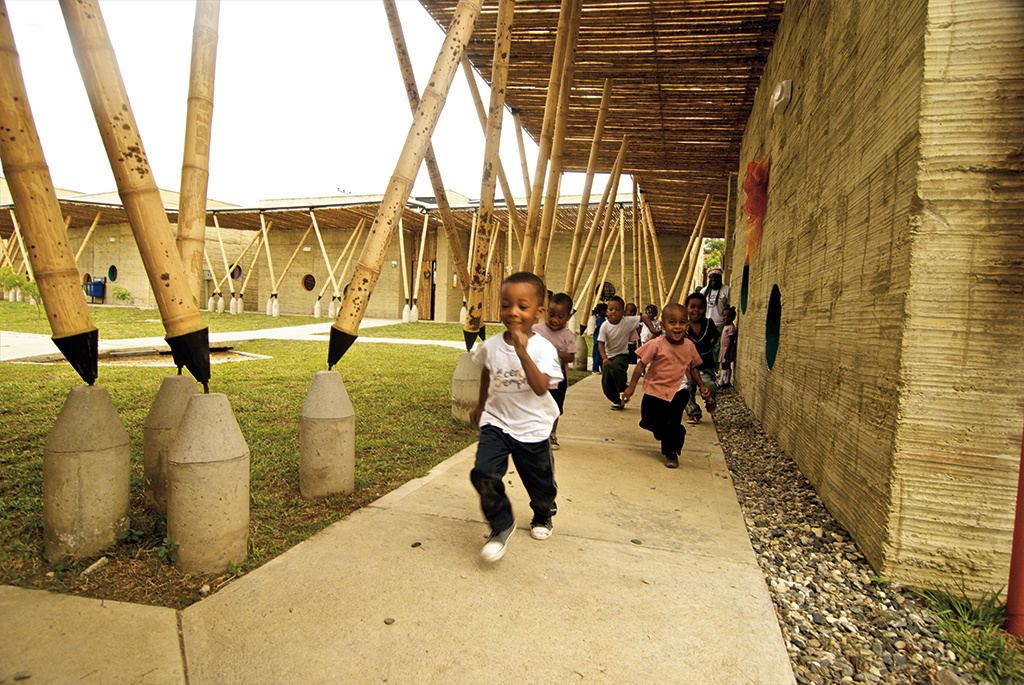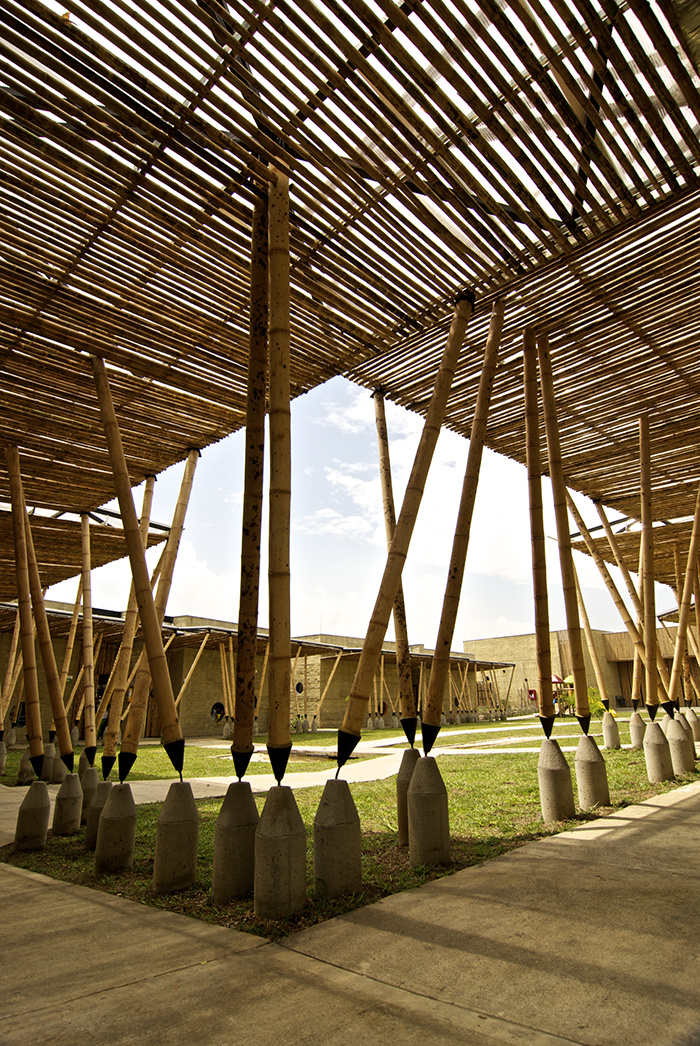 Architect: ZITA (Zona Industrial Taller – Daniel Feldman)
Completion: 2013
Surface: 1823 sqm
Entre Nos Atelier
Cueva de Luz (Light Cave), La Carpio, San José, Costa Rica, 2014: 
Since 2011, Entre Nos Atelier has been a "strategic partner" of La Carpio community (one of the poorest neighborhoods of Costa Rica) and SIFAIS Foundation (Integral System of Artistic Training for Social Inclusion) which acts in favor of personal development and social integration by learning and teaching artistic practices. Cueva de Luz is a 1000 square meters project conceived especially in honor of this partnership, according to a free plan, and which includes two buildings of four floors. A small public place has been developed at street level and can serve as an amphitheater or exhibition hall and administrative areas.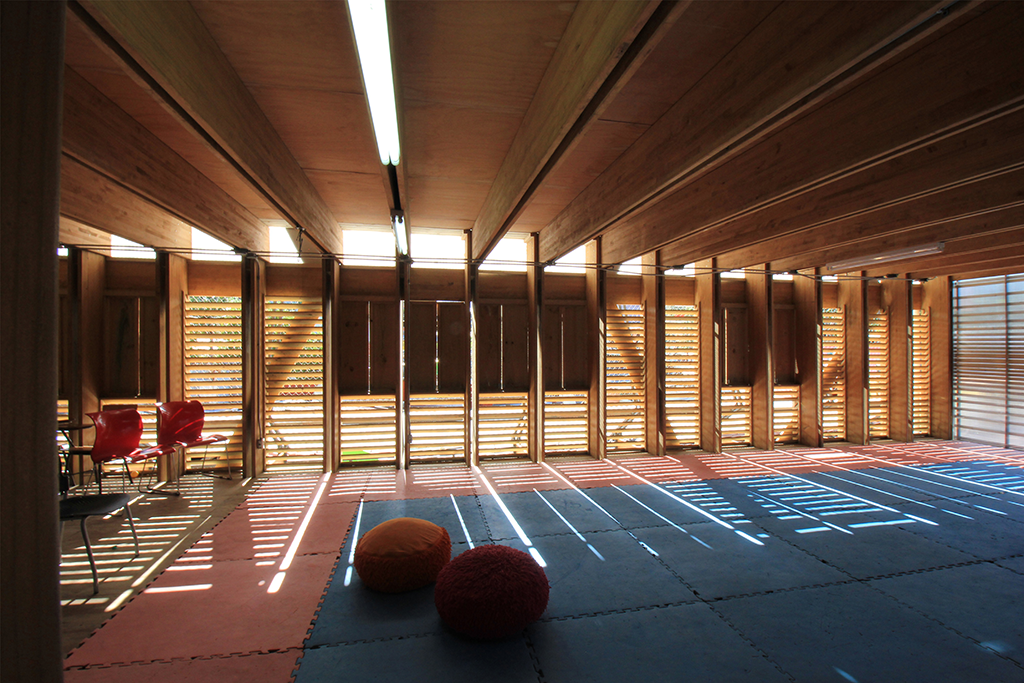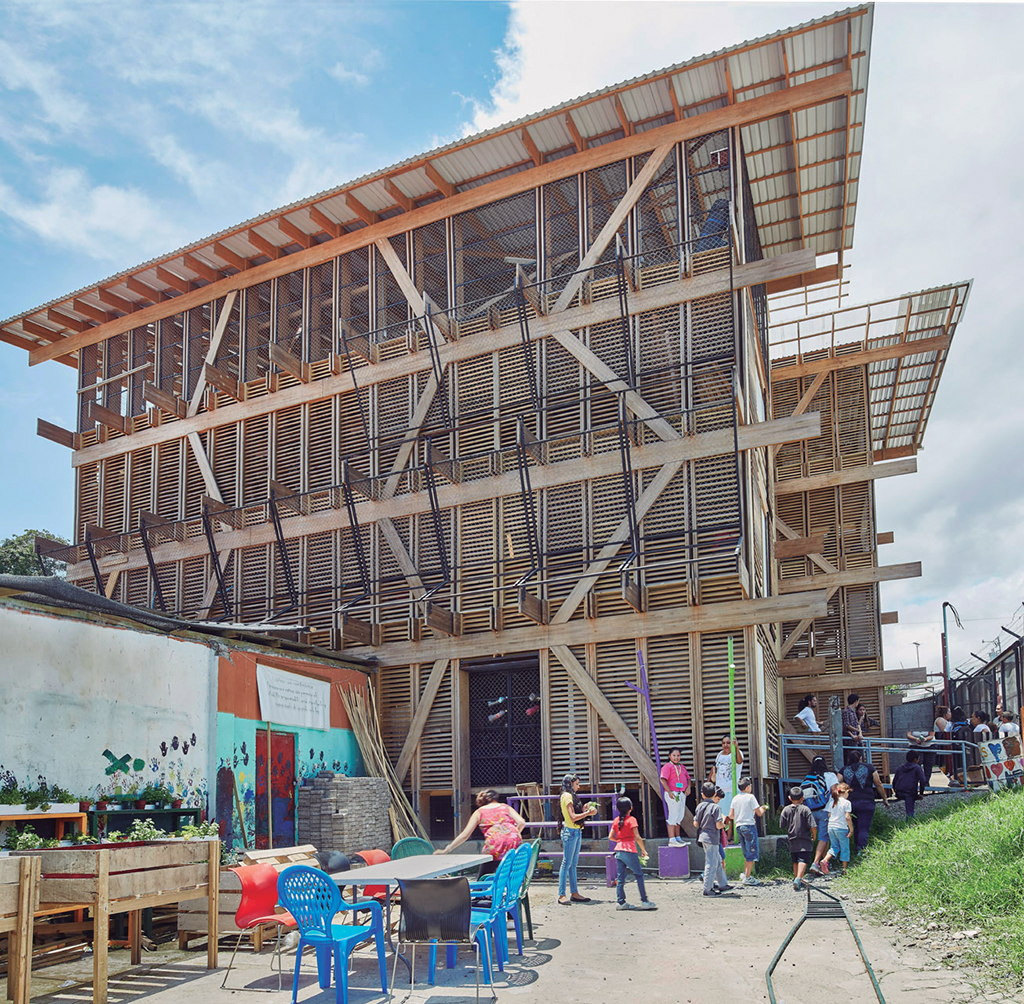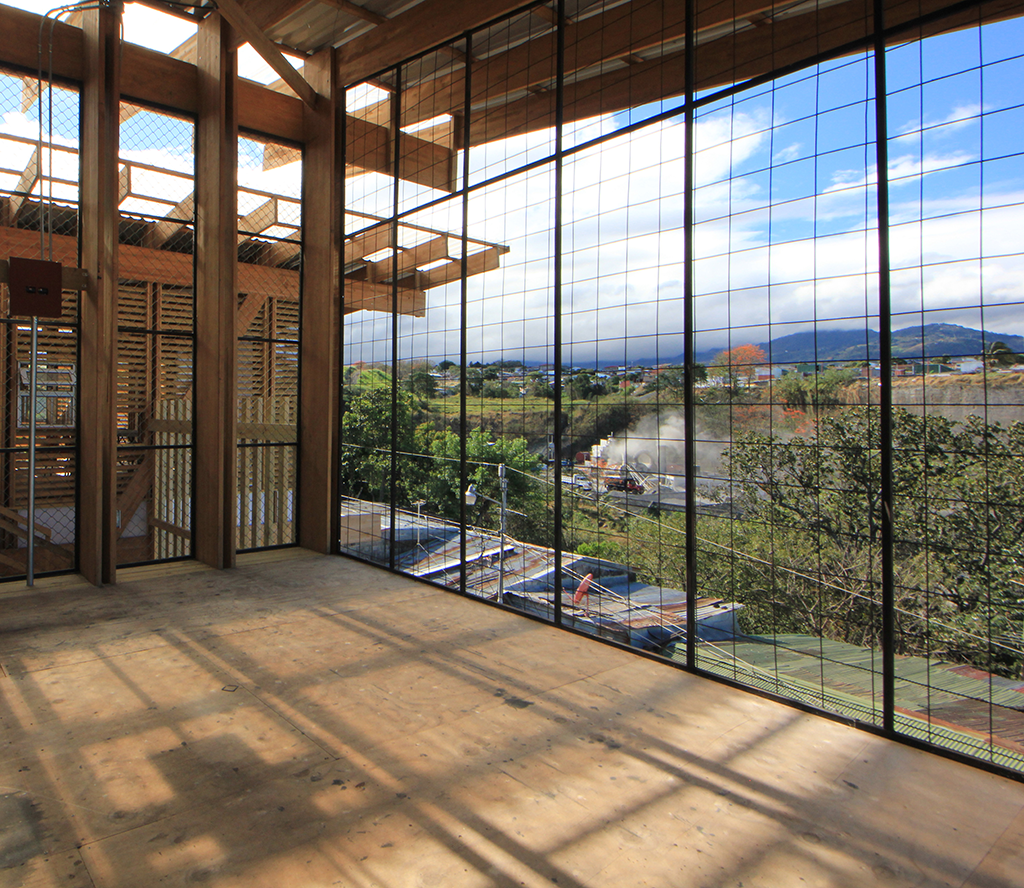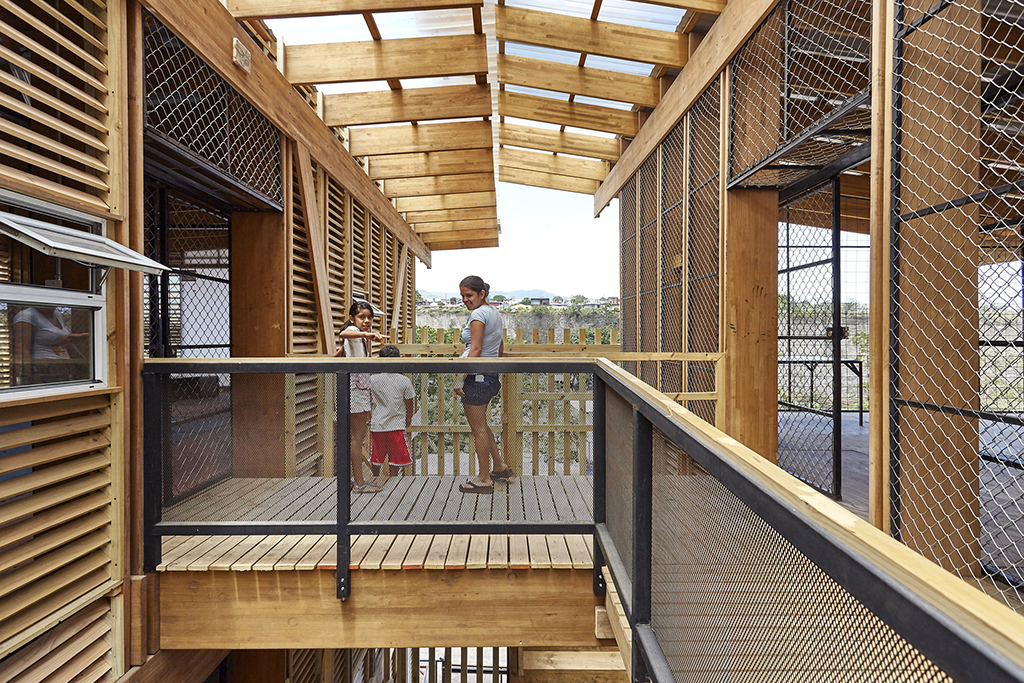 Architect: Entre Nos Atelier
Completion: 2016
Surface: 1000 sqm
Aparatos contingentes
CATIA 100, Sistema de equipamientos comunitarios (Community equipments system, Catia, Caracas, Venezuela):
This urban operation aims to renovate the social and physical fabric of the Canaima and Los Frailes neighborhoods in Catia, located in the territory of Waraira Repano National Park, in the city of Caracas. It focuses on consolidating a range of multipurpose public spaces, renovating housing and modernizing old service infrastructures to improve the neighborhood and restore the natural and urban environment.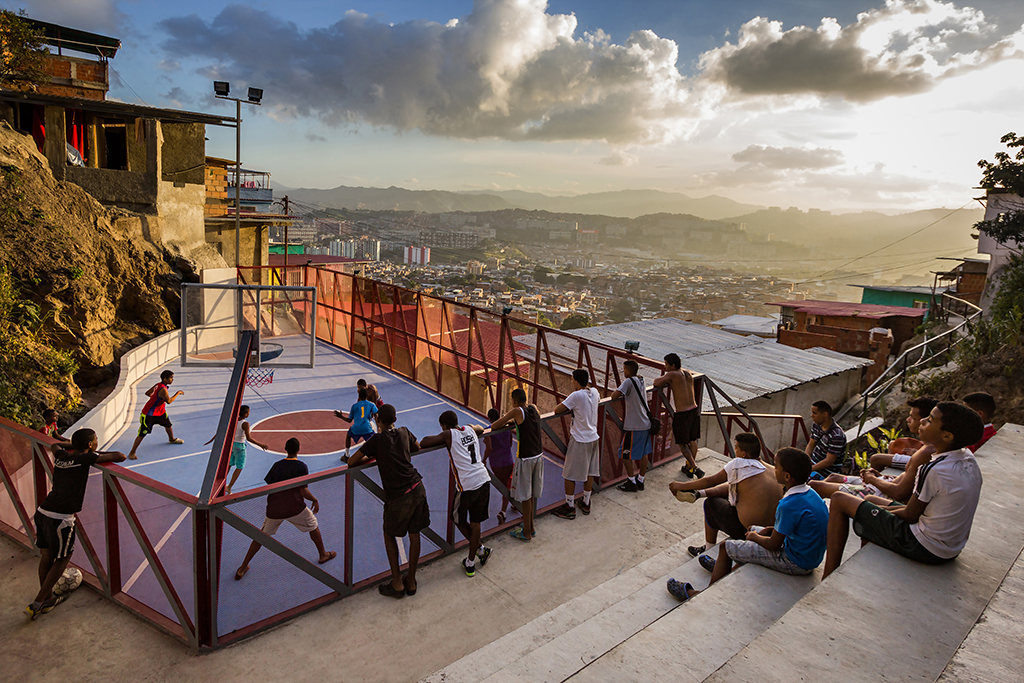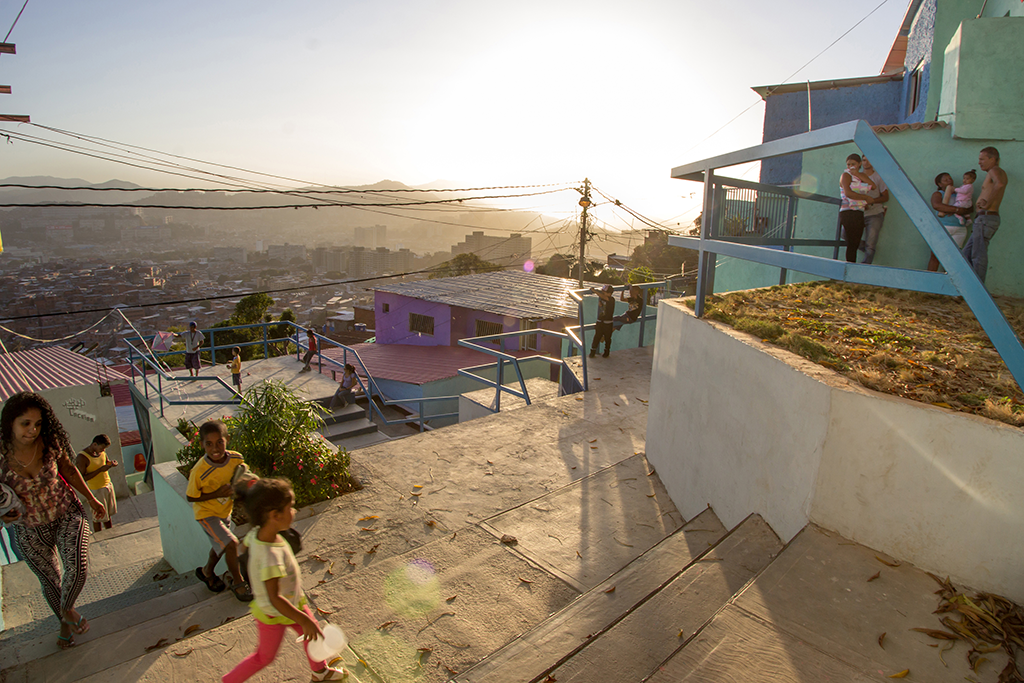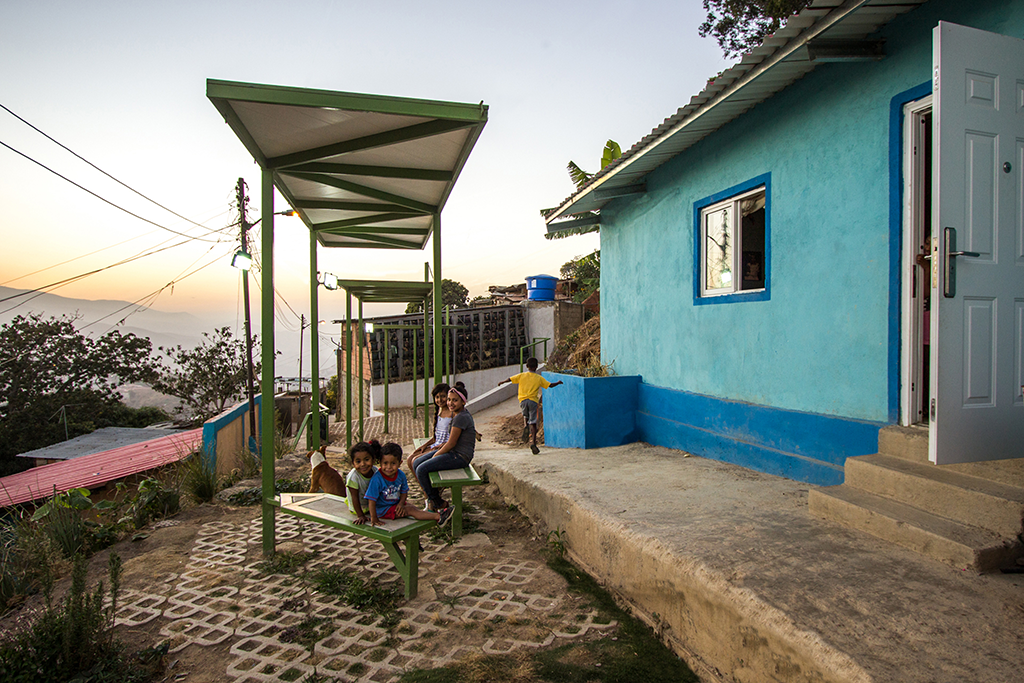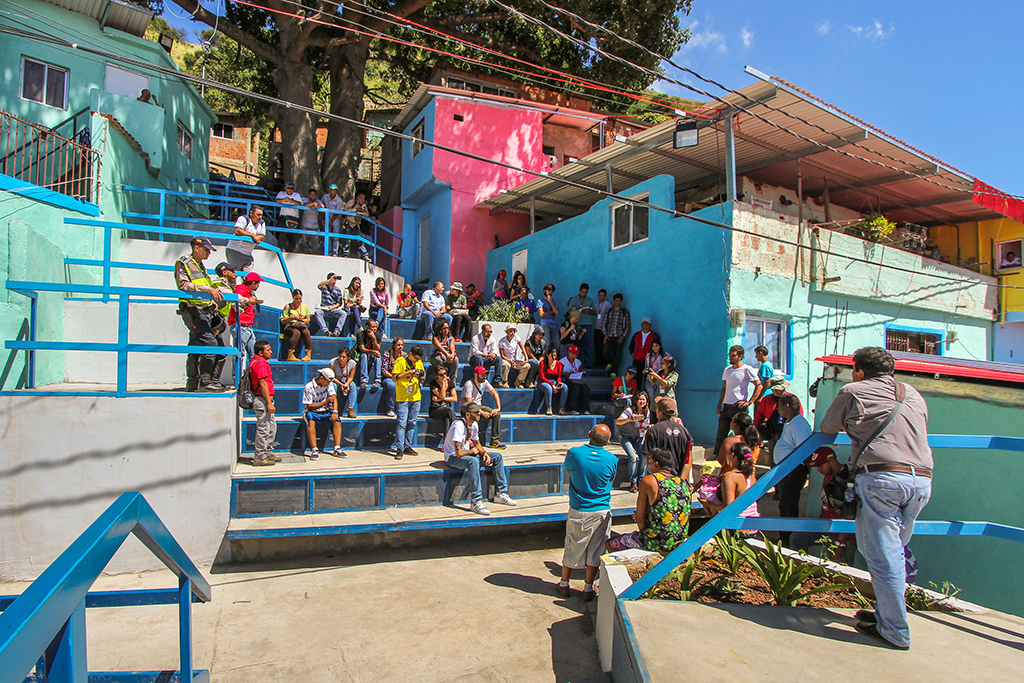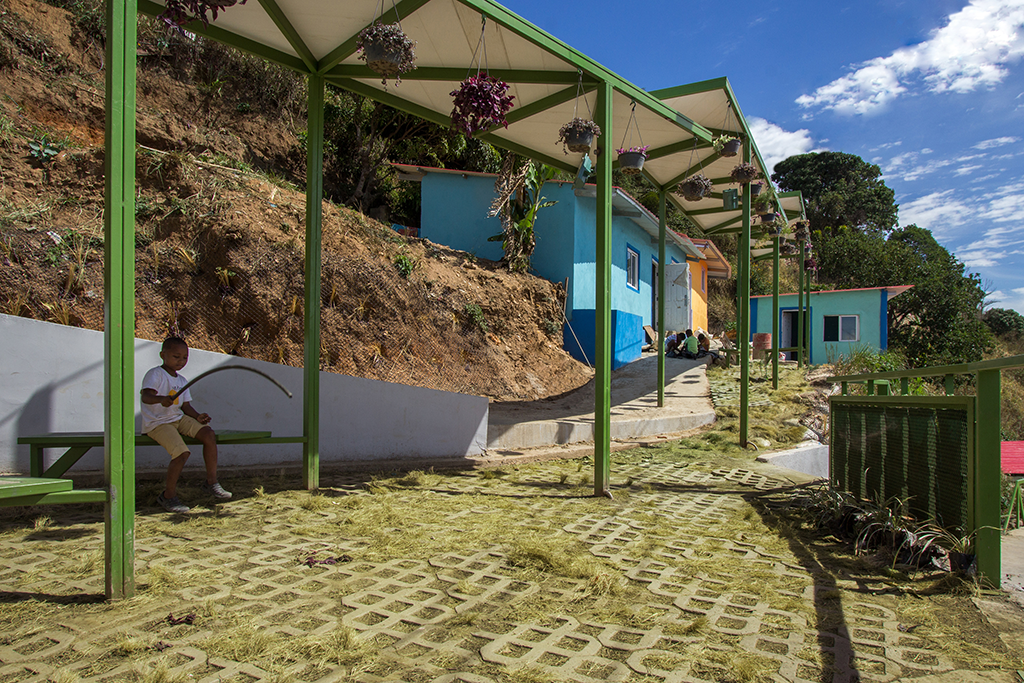 Architect: Aparatos Contingentes
Completion: 2016