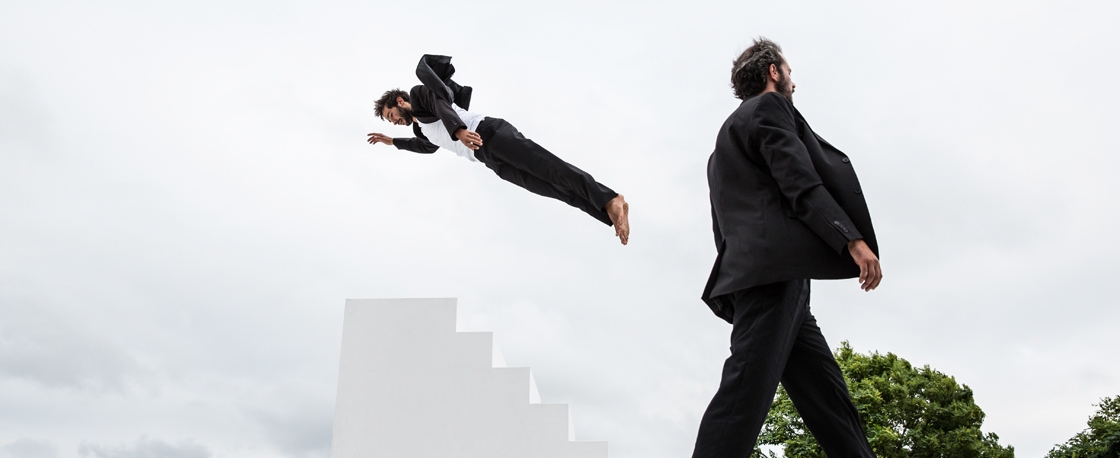 Picking yourself up, falling, setting forth again. The performances by circus artist Yoann Bourgeois exalt human fragility. In the new Paris Theatre La Scala, we meet with an alchemist of bodies, time and space.
L'Architecture d'Aujourd'hui: Your original performances borrow from dance and drama, and you are the co-director of Grenoble's National Choreographic Centre. What does the circus bring to your art?
Yoann Bourgeois: I am first and foremost a circus artist. I am fascinated by the imaginative power of this art, which still has a strong resonance today. Its archetypal forms, such as the tightrope walk, evoke a humanity in permanent conflict with greater forces. How can one not be aware of this, with the colossal trials that we face to continue living on Earth? I work using physical forces: gravity, centrifugal force, balance, swinging… It is through perfecting my daily practice of juggling and acrobatics that I found some porosity with dance and drama. Today, if I run the Grenoble's National Choreographic Centre with Rachid Ouramdane, it is as a circus artist. It is artists' responsibility to seek out new ways of breaking down barriers.
Click on the picture below to read the full version of the article, written by Christelle Granja.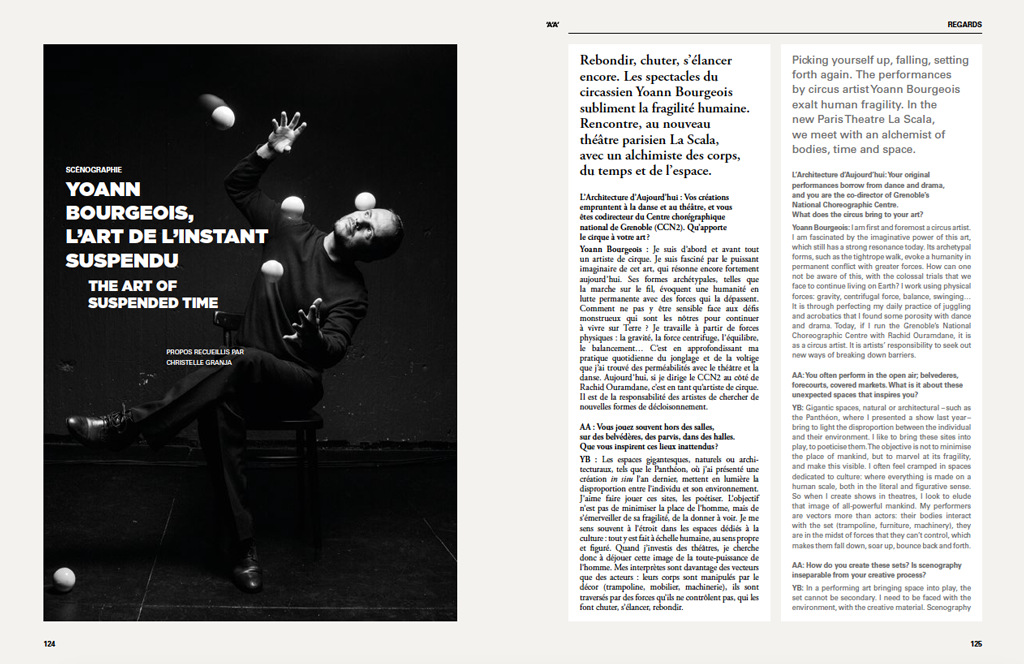 This article was originally published in AA's 428th issue – Private commissions, public intentions – released in December 2018, available on our online shop.