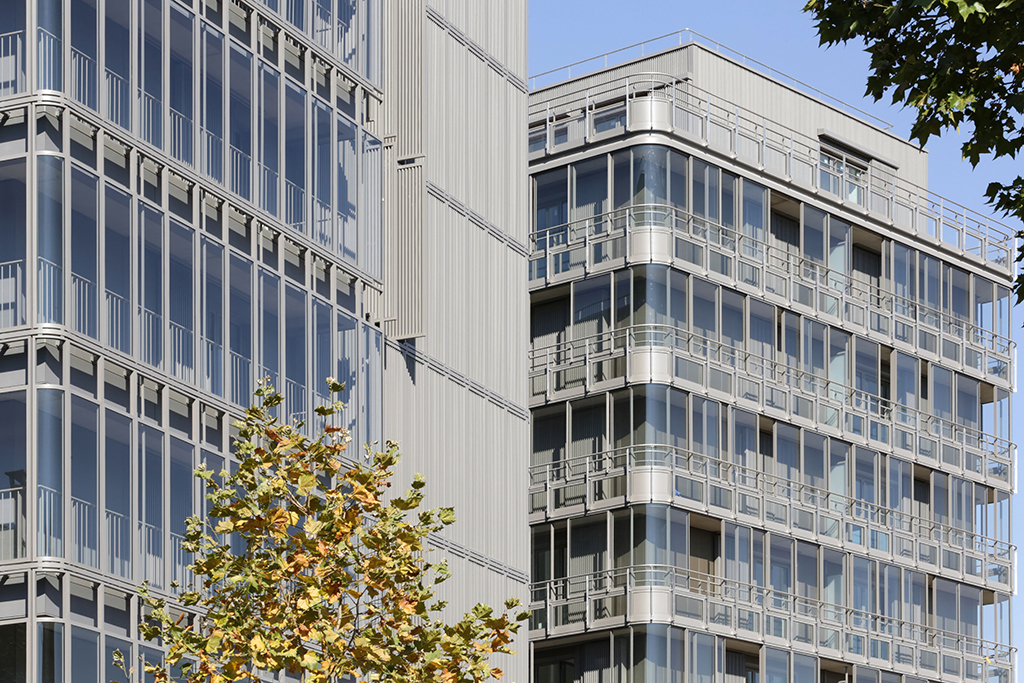 Quality and economy, is this duo incompatible? If so, the four buildings by Anne Démians, Francis Soler, Rudy Ricciotti and Finn Geipel, partially completed at the beginning of 2017, is an oxymoron. A success story based on the economics of a project carried out "in the right order" and veering away from "reinventing".
Reinventing Paris, reinventing the city, reinventing the Seine, reinventing the wheel… As things currently stand, architectural production in France is going downhill fast. Quality seems to be inversely proportional to the level of innovation expected. And worse still, behind the smoke screen of invention, privatisation of the urban fabric is threatening architects. Today, with public funds lacking, towns are turning to turnkey contractors/developers to build entire neighbourhoods for next to nothing and in record time: housing, shops, offices, amenities, cinemas… A couple of notable iconic developments support this argument. Thousands of square metres built with no guarantee of quality hide behind pretty images. Within this context, the completion in January 2017 of two of the four buildings making up the Porte d'Auteuil development in smart south-western Paris seems to have been kept deliberately quiet.
Read the full article written by Jean-Philippe Hugron in 422 d'AA, December 2017.