Bamboo weaving, 'eggshell' porcelain and embroidery: Jiang Qiong Er is reinventing centuries‑old Chinese crafts in elegant designs, imagining a bridge between East and West, past and present.
Jiang Qiong Er founded Shang Xia, the Chinese luxury brand of the Hermès group, ten years ago. Today, at 42, she is rather proud of the fact that one of her pieces, the lacquered box 'Xi Pi – Heaven and Earth', has entered the permanent collection of the British Museum in London. She has yet another reason to rejoice with the forthcoming opening in Shenzhen of her eleventh boutique, previous openings in Beijing, Shanghai, Hangzhou, Suzhou, Hong Kong, Taipei, and of course Paris. Here, in the heart of the ultra-chic 6th arrondissement, Rue des Saints-Pères, the furnishings, objects, jewellery, accessories and apparel bearing the Shang Xia label draw both a Chinese and international clientele (Russian and Swiss taking the lead) into the soft and subdued ambience of this luxurious store. This showcase is key for Jiang Qiong Er, who wishes to export and enhance the recognition of Chinese know-how. It is no accident that Shang Xia means literally 'above below': "the expression evokes harmony and balance between opposite concepts: the top and the bottom, the empty and full, East and West, skilled handcrafts and the imagination", the energetic designer explains, speaking from Shanghai, where she lives and works. "The encounter between the East and the West is neither a scientific equation nor a chimera. One mustn't separate these two influences. They are creating a single new identity", she enthusiastically adds in her very good French.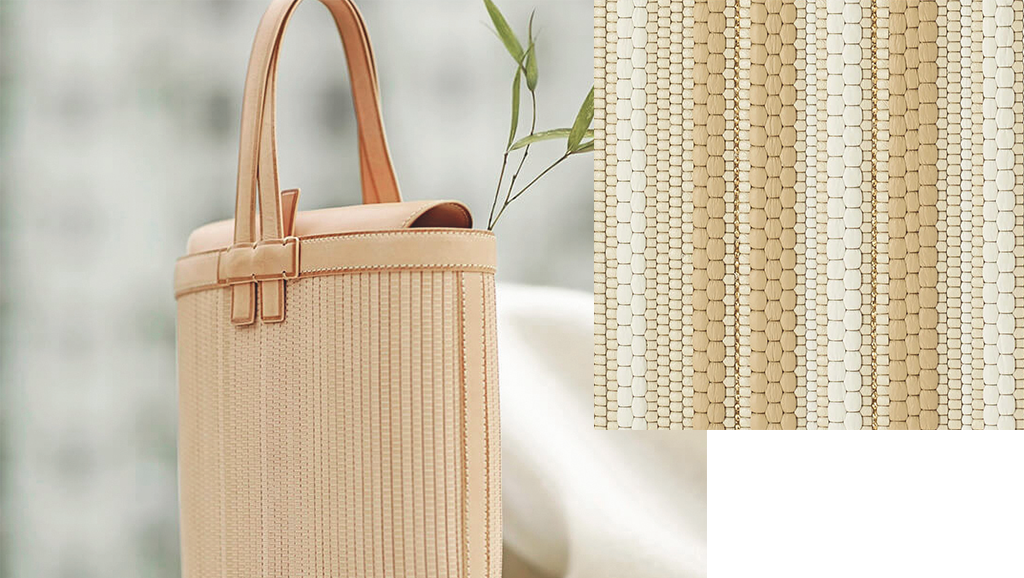 Born in Shanghai in the 1970s, this daughter of an architect and grand-daughter of a painter pursued an education in design at the Tongji University before coming to study in France, first in the faculty of literature, followed by the École Nationale Supérieure des Arts Décoratifs in Paris. Once back home, she opened her own design firm, and was soon doing work for Hermès. The idea of creating her own upscale Chinese label grew out of this encounter with the French luxury label. It would become Shang Xia. "It is much more than a brand. Our objects accompany moments of life; in our culture, emotion flows through the family and the home", Jiang Qiong Er says. Family values, the union of the East and West, the importance placed on feelings: the Shang Xia formula has more than a whiff of formatted marketing about it. But for this CEO, her credo is, she assures us, a life choice.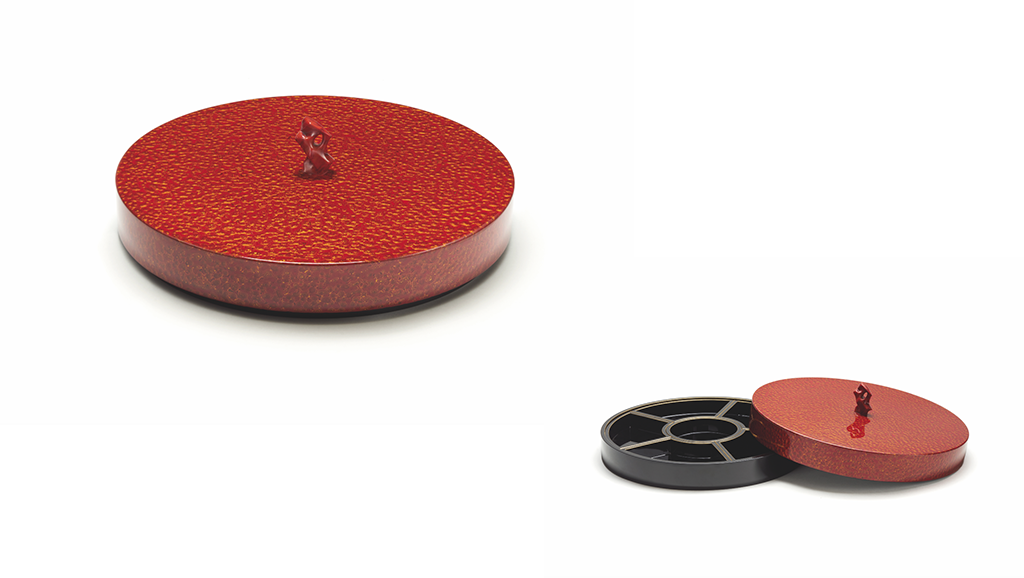 Running counter to the prevailing throwaway Made in China label, she defends the value of wearing and the patina of time. "I regret today's frantic quest for the new and modernity. A gradual blossoming over time is also a source of beauty. Some objects are more beautiful after three years of use. Our tea tray for example, made of inkstone, is grey when new, but little by little takes on a warmer almost brown colour. After ten years, the object becomes a treasure", Jiang Qiong Er asserts. Bamboo marquetry, weaving bamboo on porcelain, 'eggshell' porcelain, cashmere felt, wooden furniture, leather and kesi embroidery… The House of Shang Xia works with living storehouses of ancestral know-how, the master craftspeople from all over China.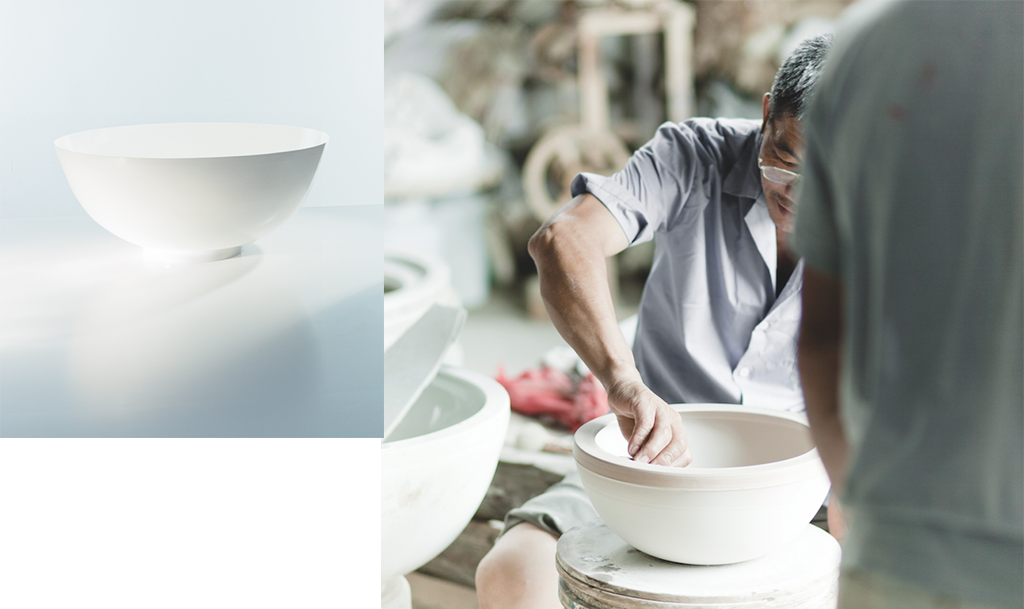 Qiong Er's main goal is to bring the nation's cultural heritage out of the museum and into the mainstream of design today, far from the clichés of 'chinoiserie'. Thus, for her apparel line, the brand is reintroducing silks and embroideries that were worn by Chinese empresses and emperors in supple, loose-fitting cuts that bend with natural movement. The same approach has been applied to the Ming chair, one of the flagship creations of Shang Xia. Its proportions and aesthetic are inherited from the imposing furniture of the Ming dynasty but its innovative material, the product of an industrial process of metal casting, creates a surprise. "Carbon fibre is very light-weight. You can lift the chair with just one finger! Nowadays we need this kind of flexibility", Jiang Qiong Er explains.
I regret today's frantic quest for the new and modernity. A gradual blossoming over time is also a source of beauty.
The Qiao tea service, another emblematic piece from Shang Xia, is a tribute to the tea ceremony, a unifying practice in Chinese culture, and at the same time a reinventing of an ancient craft. Jiang Qiong Er is working with a master bamboo craftsman to perfect the ancestral technique of bamboo weaving. The result is a set of frosted white porcelain pieces inserted in a delicate bamboo armature. "Our designs are subtle, humble, refined, in timeless shapes", says Qiong Er. "The best tribute one could make to the past is to innovate by reinterpreting it. And with Shang Xia, we also wish to be today's best, with the best artisans, to become in turn a part of history!", Jiang Qiong Er enthuses.
She is not alone in defending her place on the Chinese design scene. The latter has recently been genuinely flourishing, in contrast with mass market stereotypes, acknowledged this year in France at the Saint-Étienne design biennial as well as the Maison et Objet trade fair with its Rising Talent Awards dedicated to talented young designers. A further sign of the times in China was the inauguration of the first museum of design four years ago in Shenzhen, with a second one recently opening in Hangzhou. Design Weeks are proliferating throughout the country and universities are increasingly offering new international programmes. "It is true that Chinese design is receiving a great deal of support today. Many studios are opening, which is inspiring a lot of hope. Time will tell, with only the best being kept for the future," muses Jiang Qiong Er.
This article was published in AA's 431th issue – China's committed architects – available on our online store.