Today, AA focuses on Danish urban planning, city nature and landscape architecture office SLA. Based in Copenhagen, Aarhus and Oslo (Norway), the office was founded in 1994 by architect Stig L. Andersson, and gathers not less than 75 employees in different areas (architecture, design, biology, city planning, anthropology…) Recently, SLA completed – in 2017 – the SUND Nature Park, a new research complex in Copenhagen, and won the international competition Réinventer Paris for the site Ternes-Villiers.
Today, AA presents you these two projects in images.
SUND Nature Park – Copenhagen :
The nature park was built to surround the Mærsk Tower—a new research complex in the Nørrebro district of Copenhagen—which aims to strengthen a good study and research life while providing a wide range of natural, functional and social values to the city. Other than the park itself, SLA has also designed  a pedestrian bridge crossing the whole area. The project has been widely awarded:  World Architecture Festival Award, Copenhagen Award, Scandinavian Green Roof Award, and MIPIM Award Best for Healthcare Development 2018.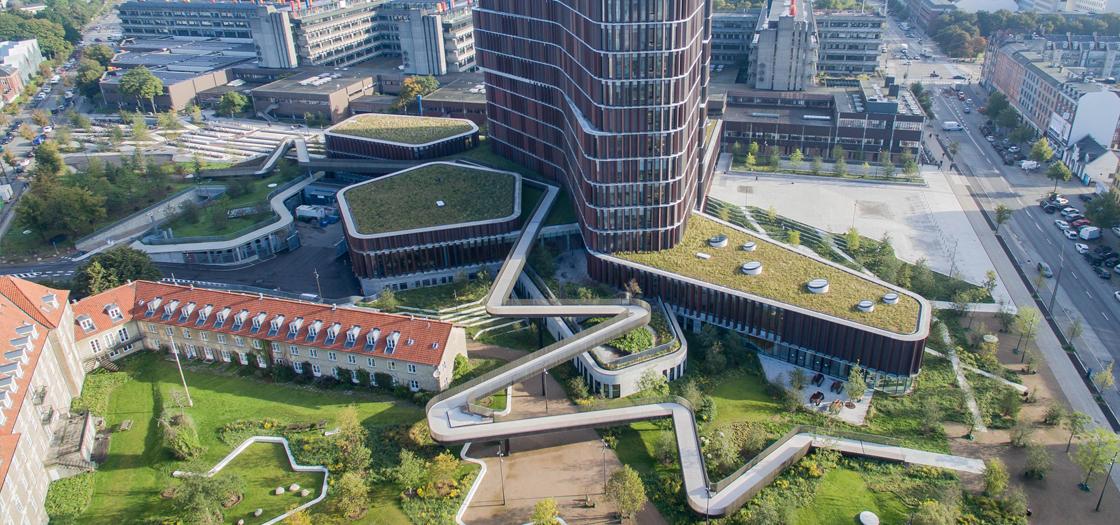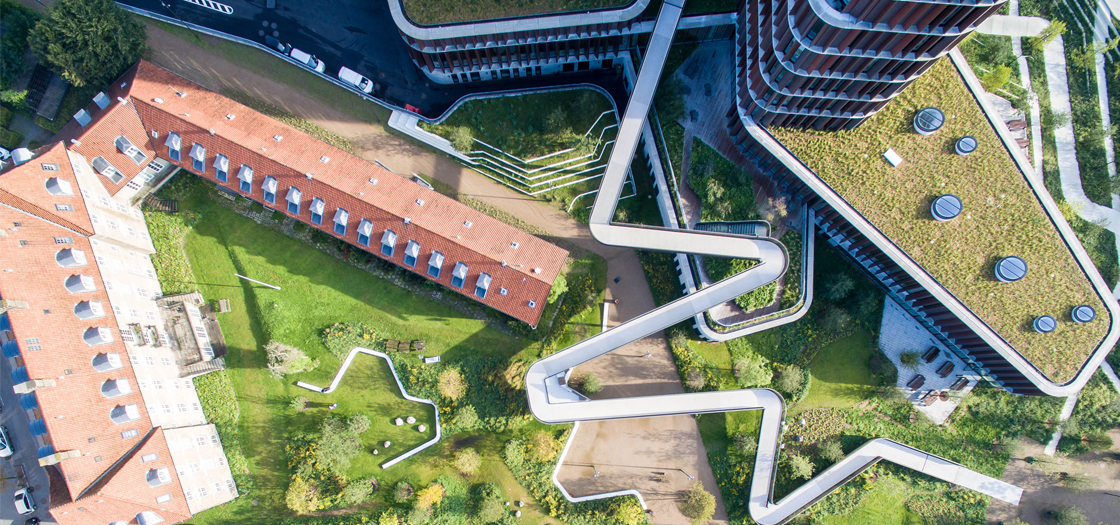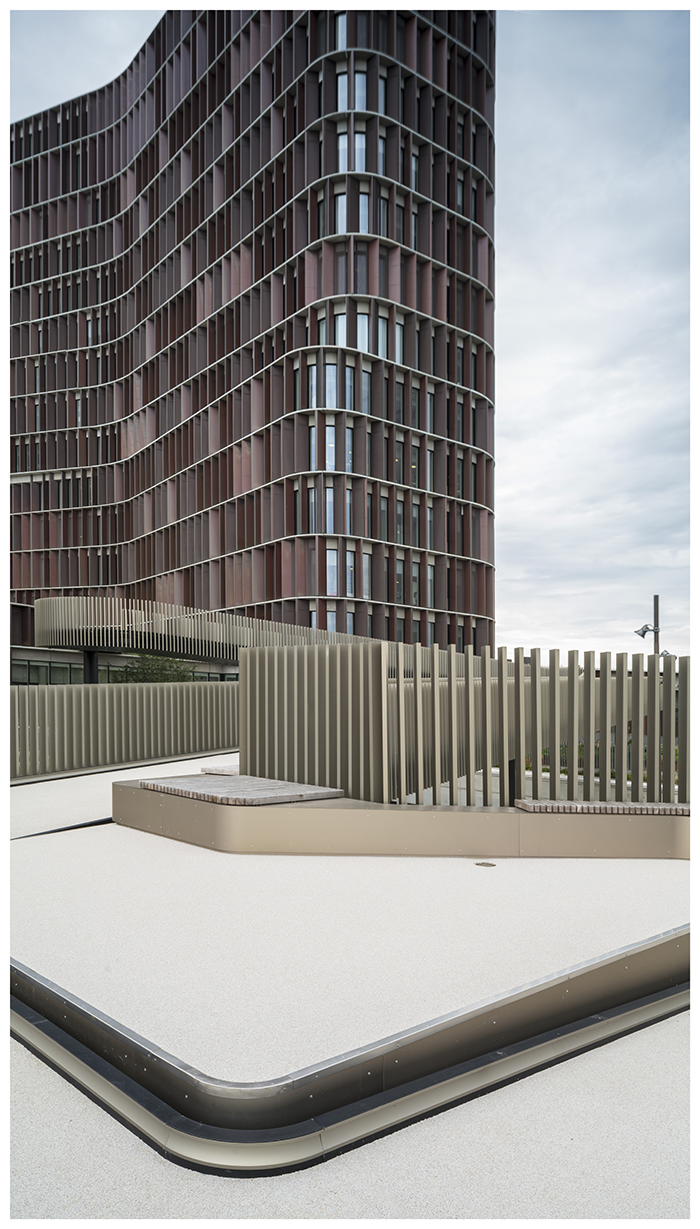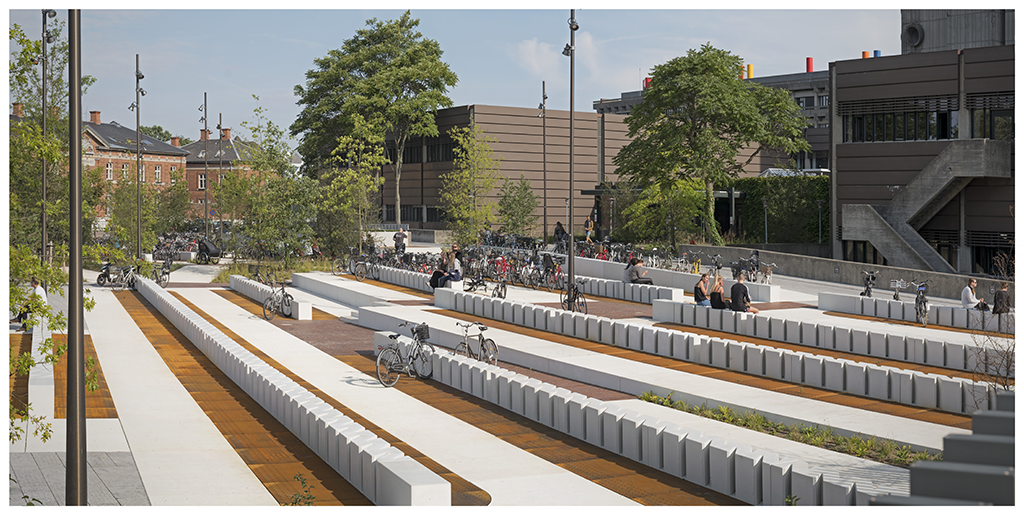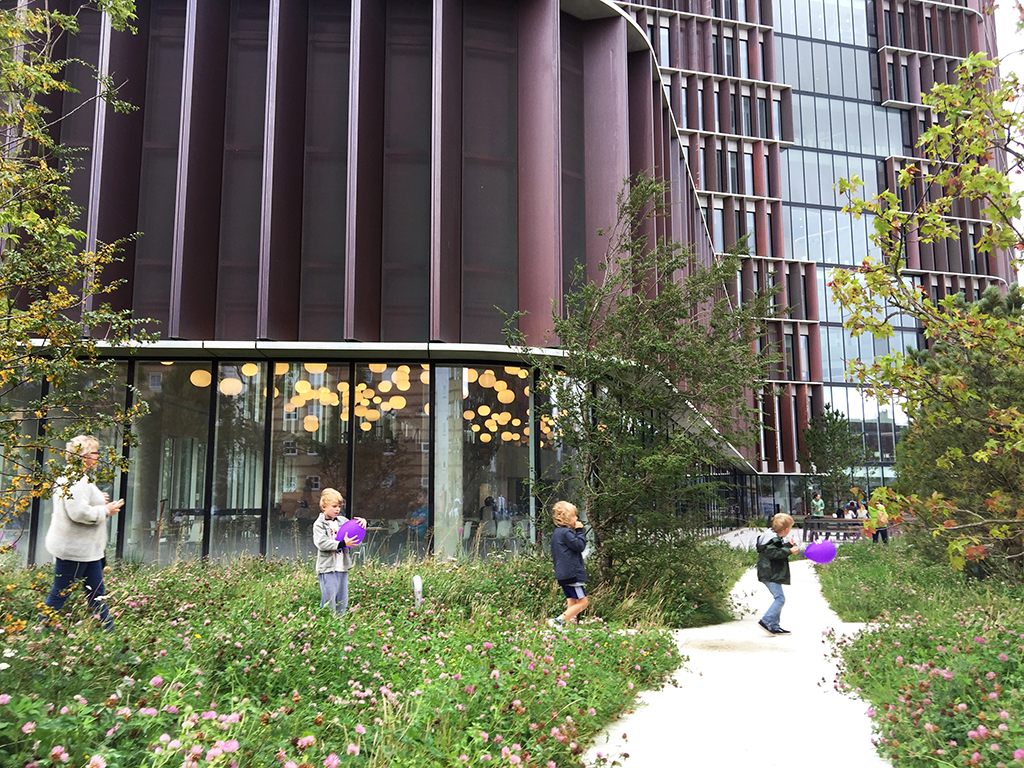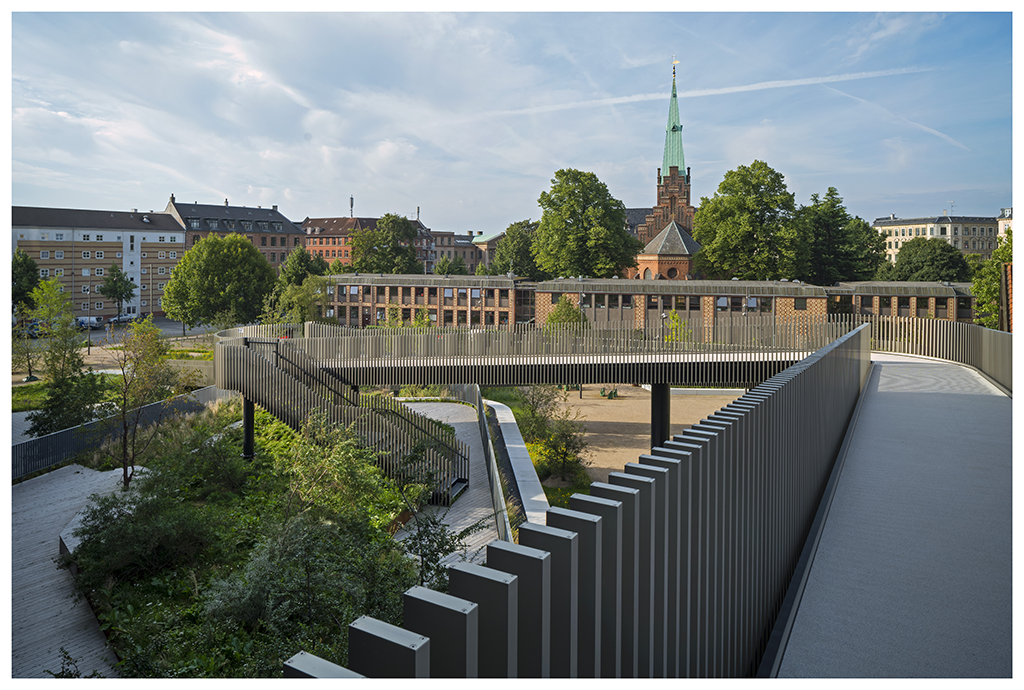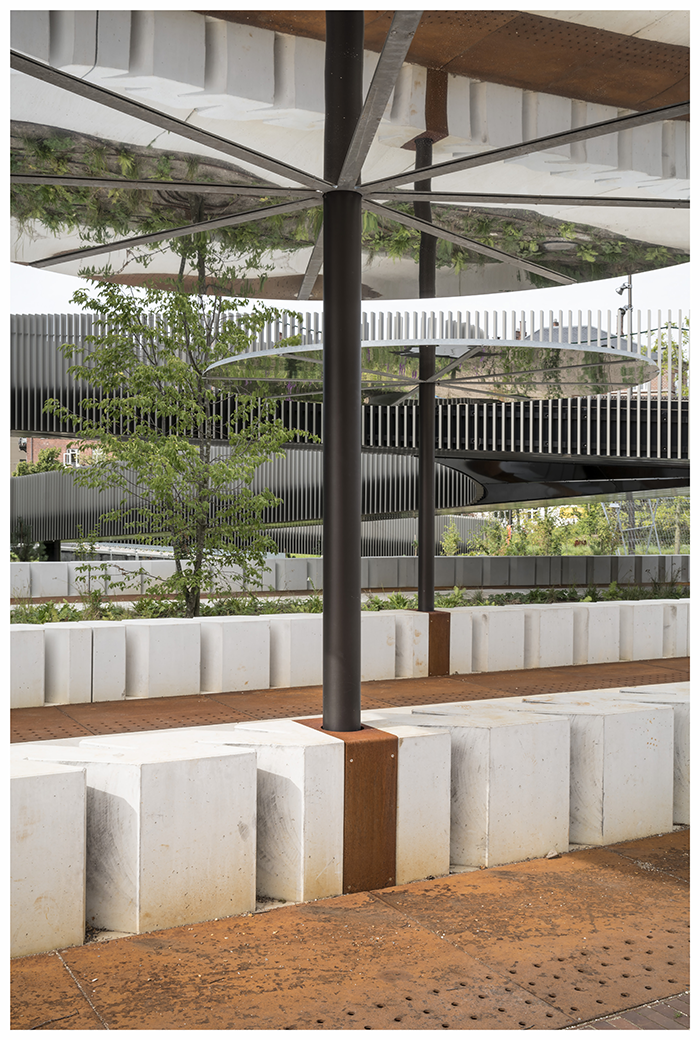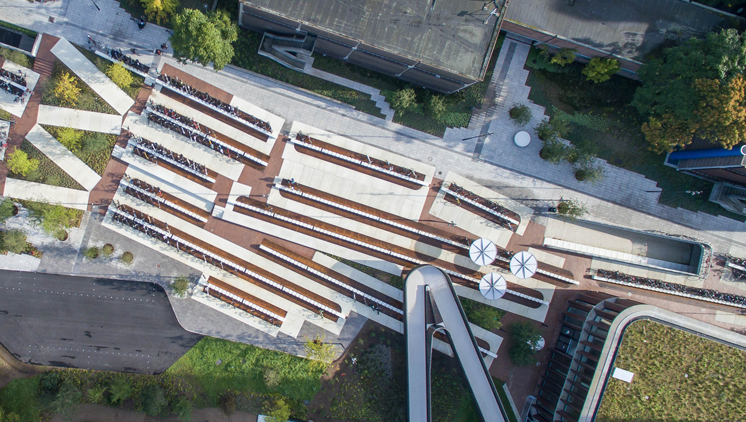 Landscape Architect and Bridge Design: SLA
Client: The National Building Agency and The University of Copenhagen
Area: 37,000 square metres
Architect: C.F. Møller
Collaborators: Rambøll, Aggebon & Henriksen, Skælskør Landscapers, Byggros
Réinventer Paris: The Multi-layered City :
Designed in collaboration with French offices Jacques Ferrier Architecture and Chartier Dalix Architectes, the project won the competition Réinventer Paris  for the site Ternes-Villiers, overhanging the Boulevard Périphérique — the big ring road that circles the city of Paris. The project is composed of two housing buildings topped by agricultural roofs, connected to the city and its suburbs by urban pedestrian spaces.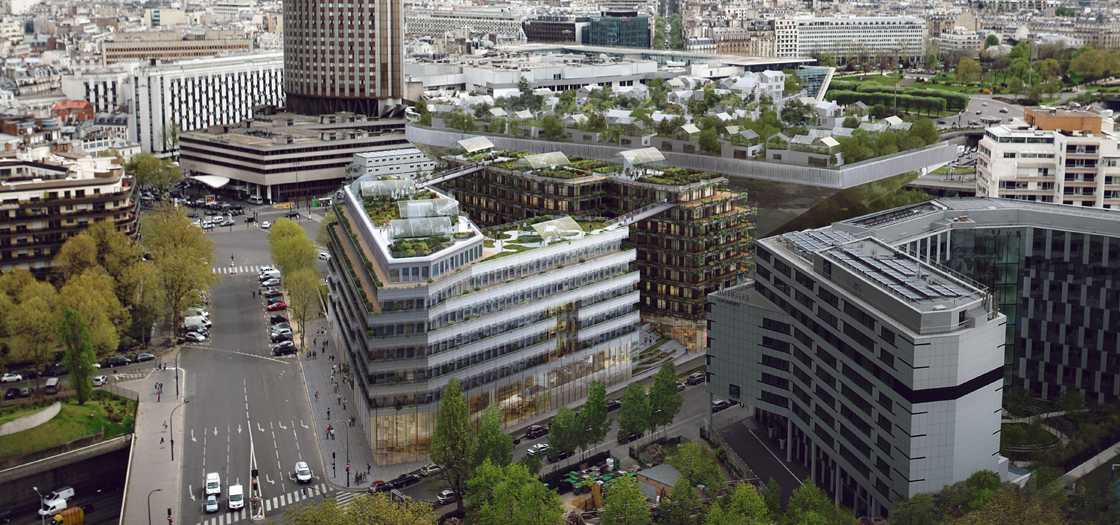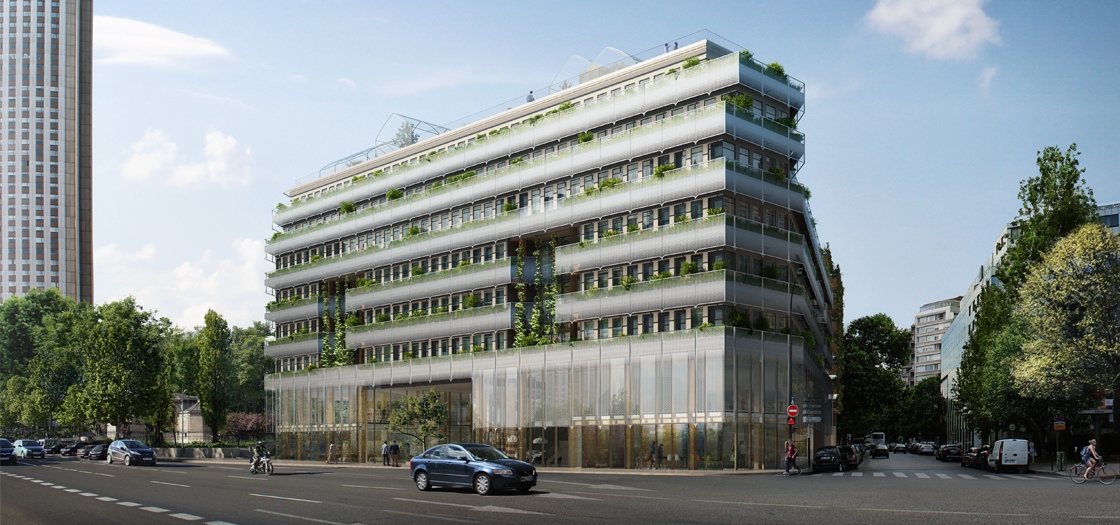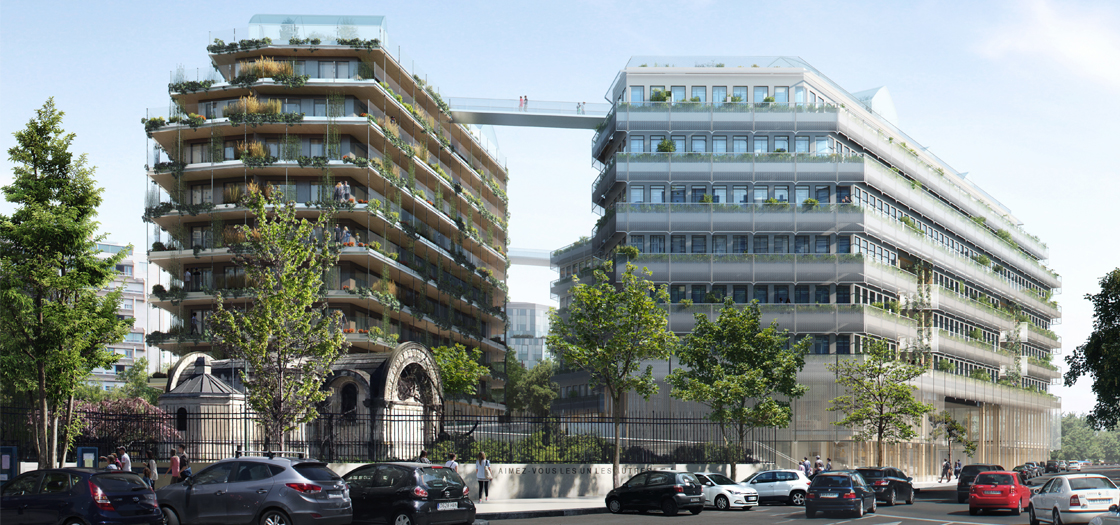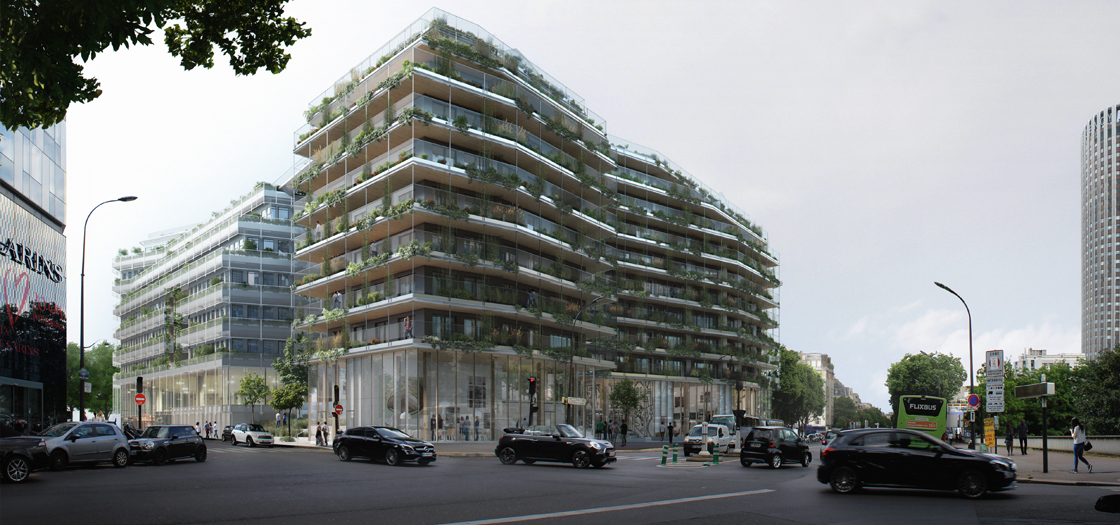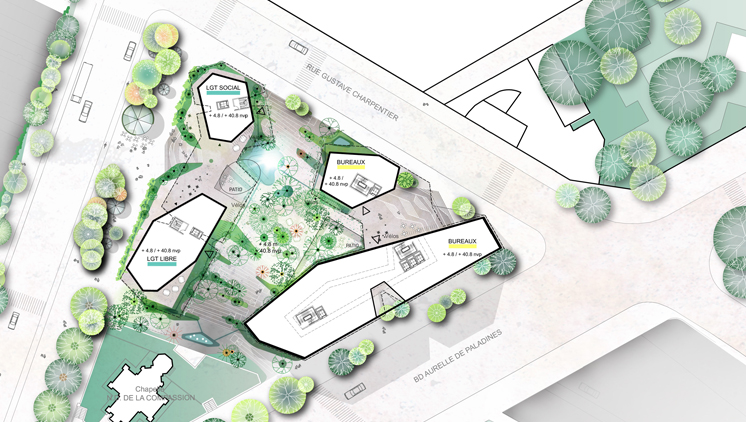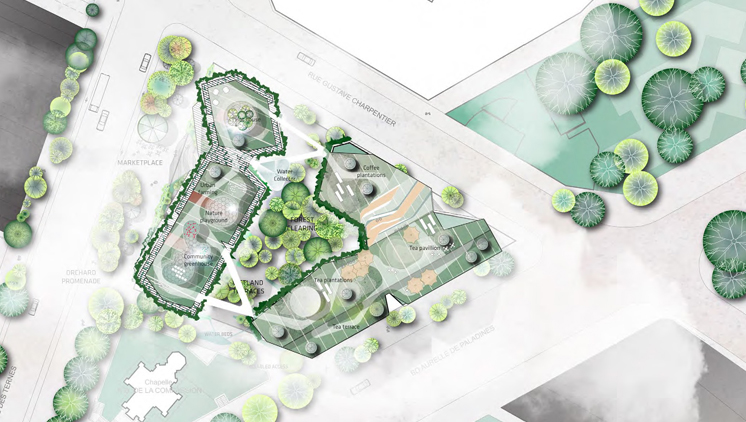 Landscape Architect: SLA
Client: BNP Paribas Real Estate
Area: 5,500 m2
Architects: Jacques Ferrier Architecture, Chartier-Dalix Architectes
Completion: 2022
Texts from the SLA press releases