In 2018, Fantoni took part to the Jump-Jack's Urban Meeting Place project, designed for a local entrepreneurial family in Idaho, USA. The project hosts areas for meetings, play rooms, as well as event spaces, libraries, studios (for music recording, 3D-printing, and even films producing) and the outdoor area counts a park and an amphitheatre.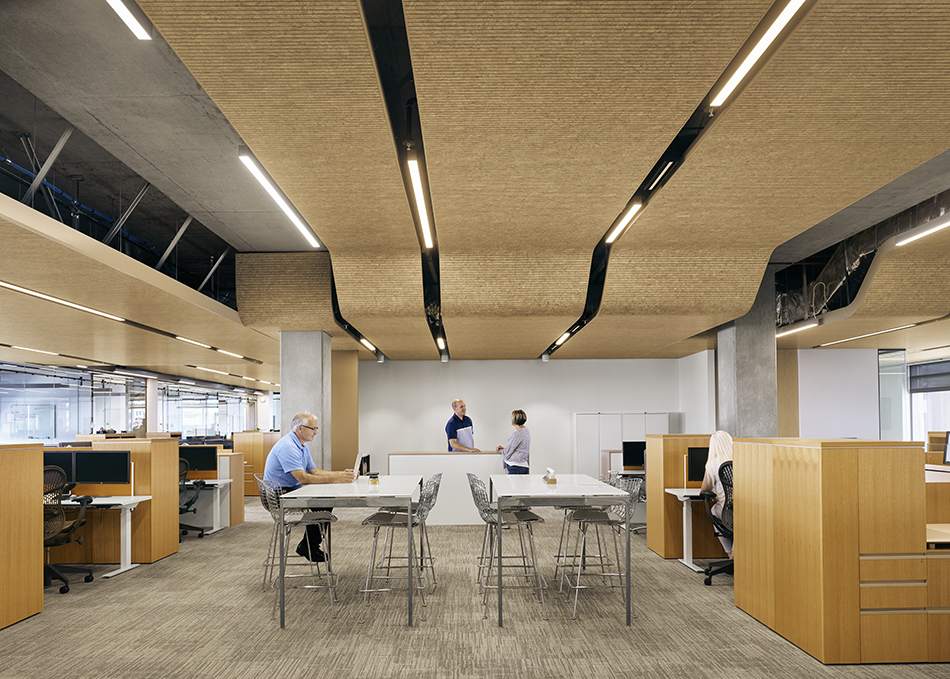 Large volumes meant the interior designers had to focus on the ceiling coverings, selecting materials that would balance out the acoustics impaired by the numerous windows. Fantoni was responsible for all the sound-absorbent solutions; they offered the technical advantage of Climacustic, a wood-based radiant, sound-absorbent system that also offered special decorations to complement the design of the building. In some areas, this system alternates with simple 4akustik sound-absorbent panels. A total of 18,000 square metres between Climacustic and 4akustik contributed to give at the same time a pleasing performance and a great view at the canteen, the corridors and many of the shared spaces of the project.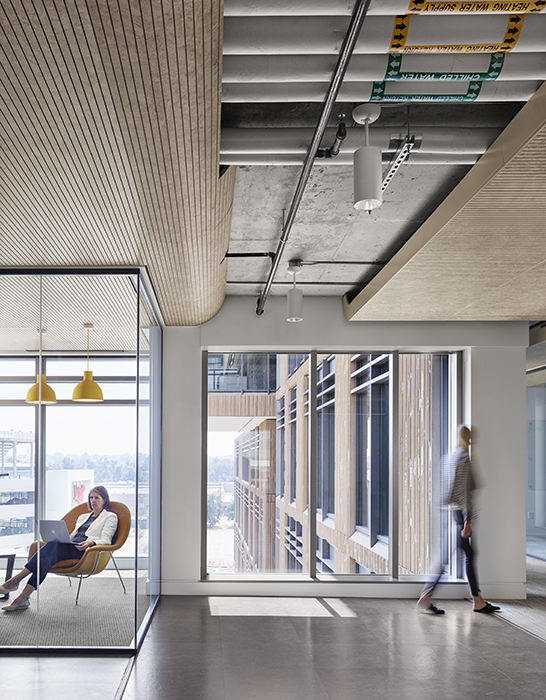 The Fantoni Group (founded by Achille Fantoni in 1882) is a leader firm in the production of office furniture, partition and storage walls, MDF and chipboard panels, melamine flooring and sound-absorbent panels.
To know more about the Fantoni Group click here.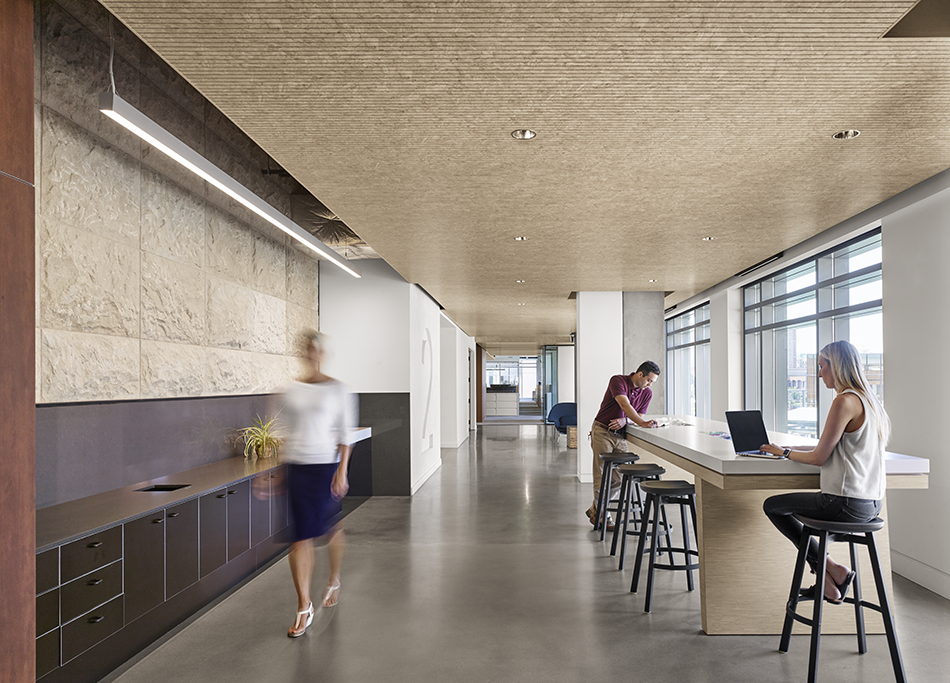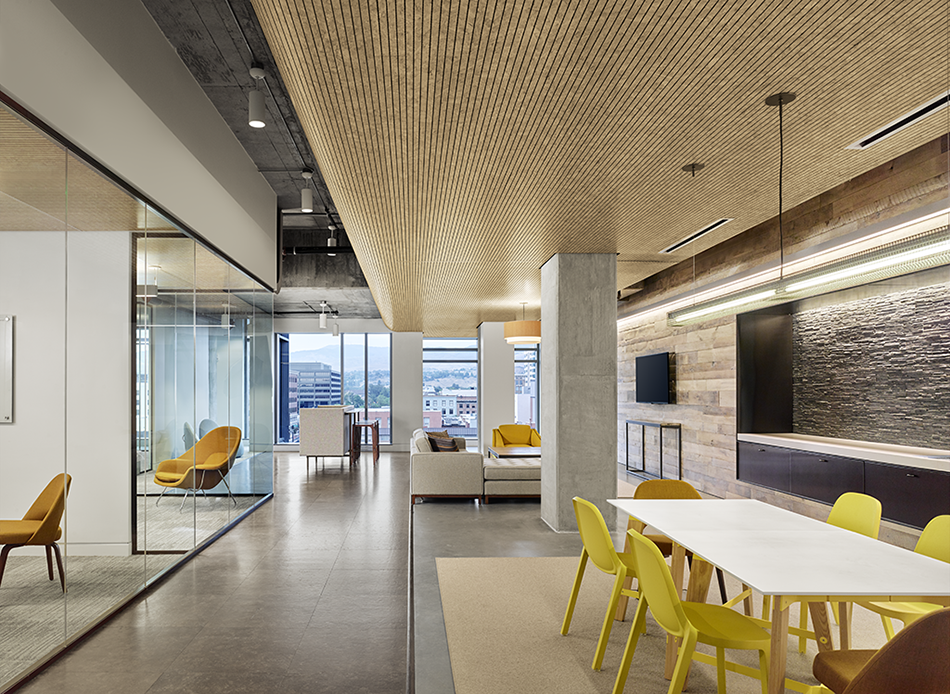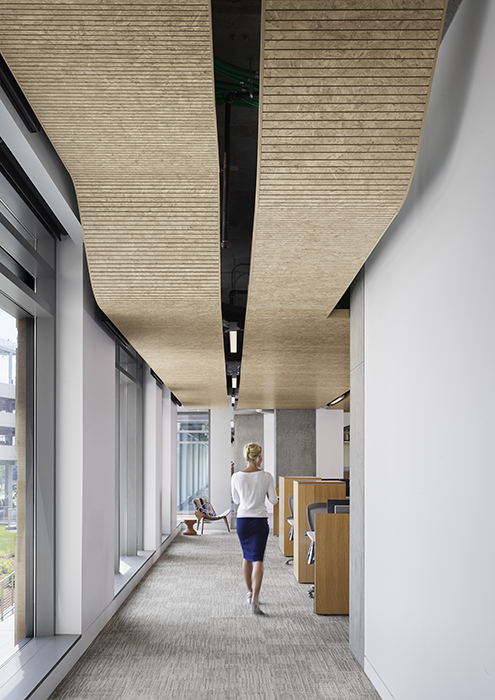 Client: Simplot
Architects: Adamson Associates (Los Angeles)
Interior Design: Lauck Group (Dallas)