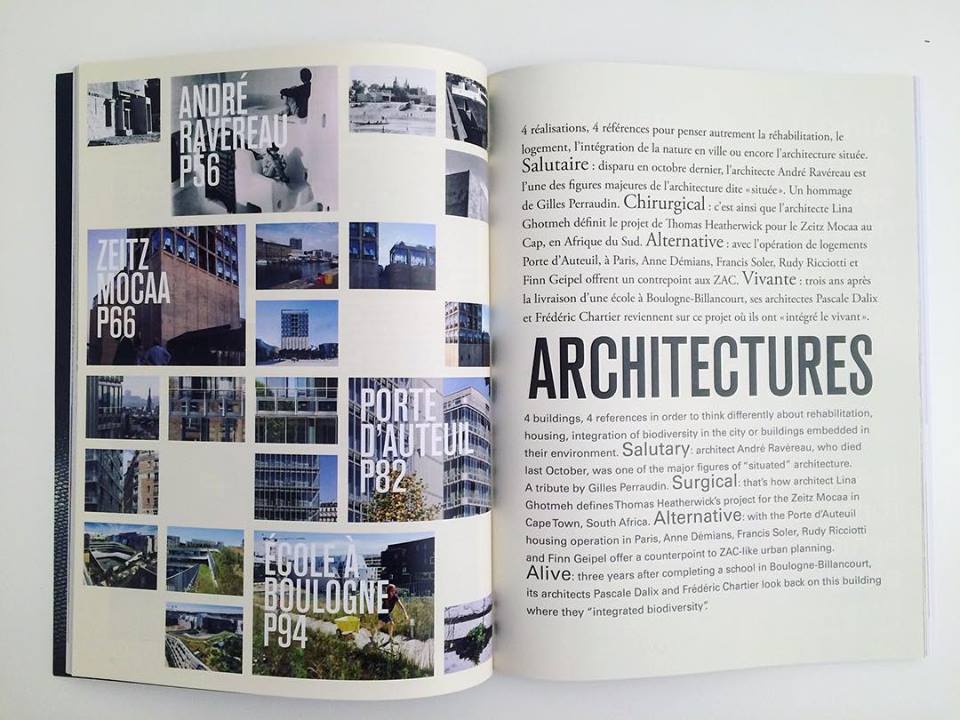 L'Architecture d'Aujourd'hui is an international magazine, decidedly contemporary and open to the disciplines of urbanism, design, art and landscape architecture. Its ambition is to highlight architecture with 6 thematic issues and 3 special editions per year, distributed in France and abroad. Under Jean Nouvel's direction, the magazine is supported by a prestigious editorial board, composed by architects such as Shigeru Ban, Frank Gehry, Renzo Piano and many others among its members.
The magazine in numbers :
6 issues per year
2 languages French/English
144 pages
9 x 11.8 in
25 euros in newsstands and bookshops
50 000 readers in more than 50 countries
1/3 of the readership outside of France
One magazine, 4 sections :
News : this section presents news concerning architecture, landscape, design, and art, with a selection of recent works such as projects under construction, exhibitions, books, as well as portraits of famous or rising architects.
Reports : this section focuses on the issue's theme with a selection of international emblematic projects. The Heritage column, a republication of our archives, analyses AA's ancient publications from a contemporary point of view. The Survey column gives a contextual and economical analysis of the theme of the reports section.
Viewpoints : this sections explores disciplines related to architecture, such as design or contemporary art, and it offers a roadmap of urban travels. A series of interviews show the viewpoints of workers of the contruction industry (property developers, economists, lanscape architects, …)
Trends : this section show in details one kind of product for each issue (facades, glass and energy performance, doors and windows, …) by investigating the expertise of industry specialists and their innovations across a wide selection;
International writers contribute to each AA issue, journalists such as Oliver Wainwwright (The Guardian), Edwin Heathcote (Financial Times), Andrew Ayers (Architectural Review), Catherine Sabbah (Les Echos), and Jean-Philippe Hugron (Le Courrier de l'Architecte).
Graphic designer Laurence Ravoux highlights our editorial content with an elegant layout.
For more information on AA's history, click on our "AA Rétro" timeline.