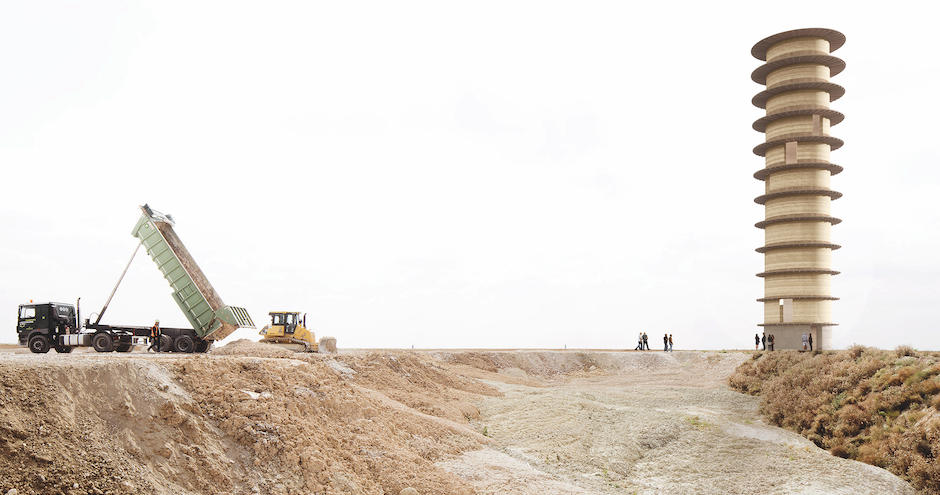 Why not make architecture out of waste? But what does actually constitutes 'waste'? It is not simply a question of implementing a strategy of re-use. Both a technical and legal challenge, waste is a subject more and more architectural offices are tempted to tackle. Read this investigation written by Jean-Philippe Hugron, and published in AA 435 issue, available on our online store.

Can rubbish also constitute an architectural material? One of the winners of the latest Philippe Rotthier European Architecture Prize was a village built for Philippine fishermen who were once nomadic and are now forced by society to settle, and have been disgustingly ostracised, cast aside among the detritus. Christophe Cormy Donat took this alarming situation as the subject for his diploma at the École Spéciale d'Architecture. Interested in vernacular building, he began studying dwellings on stilts, built in the mangroves on the Philippine island of Leyte.
When he got there, he discovered the sea polluted and the beach covered in rubbish. By organising collections of plastic in the schools and churches, and also by inviting the population to recover these relics of modern life that were washed up by the tide, he proposed fabricating external and internal walls made from these materials. Cleaned, cut up and transformed into threads, plastics and umbrella canvases were plaited using local techniques.

In Isabel, on Leyte Island in the Philippines, Christophe Cormy Donat worked with the Bajau people to design buildings which walls are braided from recycled plastic wire.
All this constitutes an attractive project that earned the praise of the entire jury. But would the Western world of trendy hipsters accept to live within walls of waste? What would we make here of architecture made of rubbish?
Architect Paul-Emmanuel Loiret, whose practice Joly&Loiret has been at the forefront of this subject since the 2016 exhibition Terres de Paris at the Pavillon de l'Arsenal in Paris, provides some clarity: "When earth can be used for building and is extracted from the land on which it will be used, it is considered a resource. When, however, it is not used and taken off the property, it becomes waste." In his view, the legal framework needs to be revisited but, resource or waste, the nuance "doesn't make much difference to an architect".

Among the excavated earth-recycling projects presented at the Terres de Paris exhibition in 2017 at the Pavillon de l'Arsenal, the Centre d'interprétation du Patrimoine Archéologique d'Alsace Bossue in Dehlingen was built by Nunc Architectes (right).
—
Read the full article in AA 435 issue —Matters and materials— available on our online store.