On May 20th 2017, Won-soon Park, Mayor of Seoul, officially opened the new public park "Skygarden Seoullo 7017", a 983 meter elevated walkway in downtown Seoul.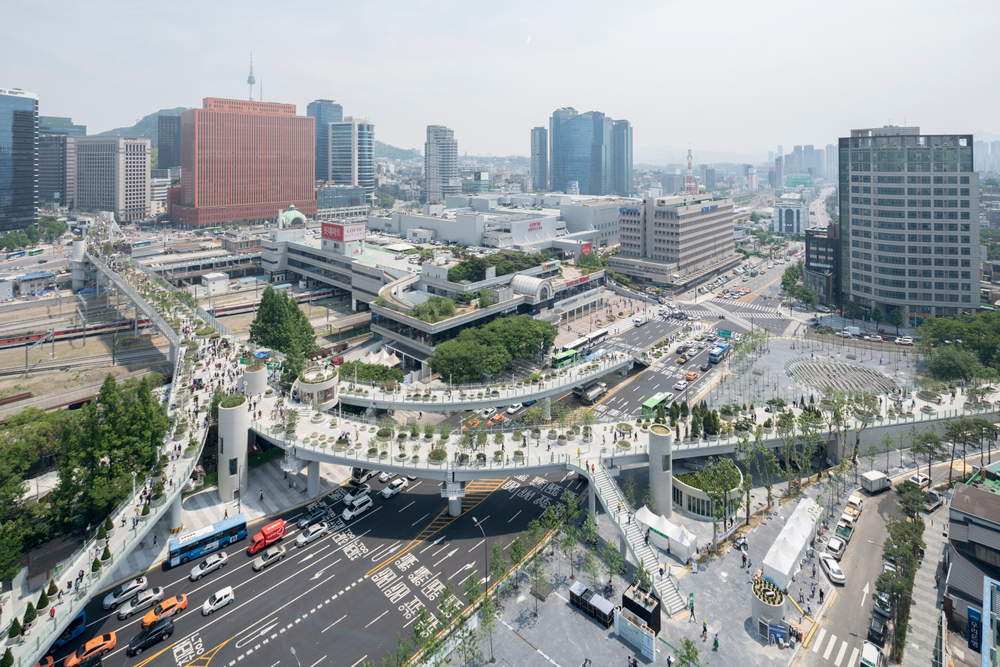 This rehabilitation project of an old highway was led by MVRDV, who used more than 200 local tree species, offering "a living dictionary of plants which are part of the natural heritage of South Korea", according to Winy Maas, founding partner of the Dutch firm. A grand total of 24 000 plants have been sown in 645 plots along this suspended garden, a "true plant village", with a series of small gardens, each one with its very own composition, perfume, color and identity.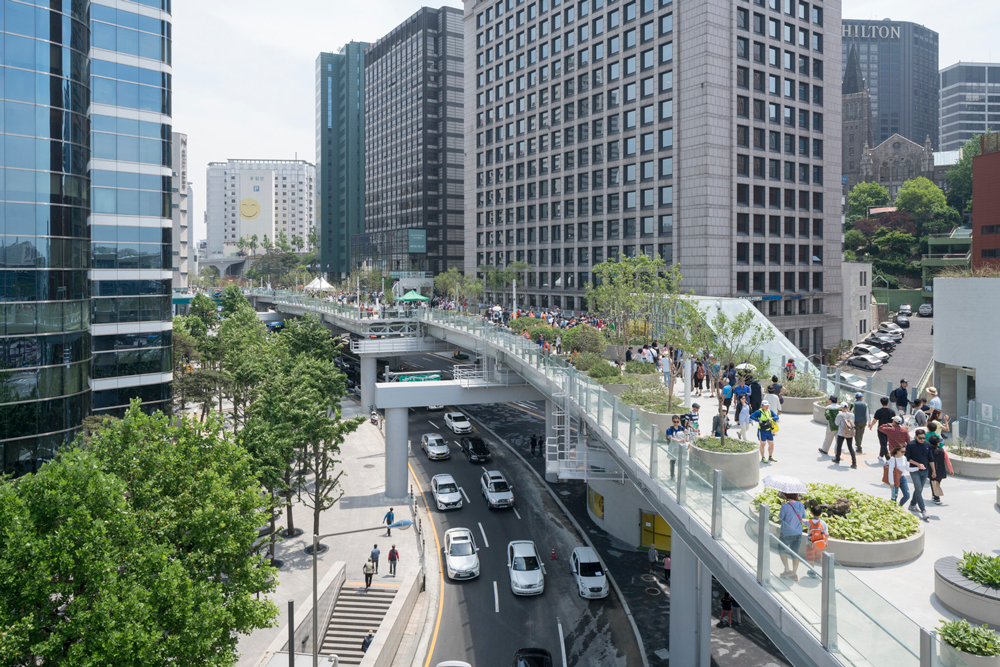 MVRDV worked with the municipality, local NGOs, the city's landscape architects and urban planners, in order to create a stronger biodiversity in the heart of the city, "restore the relationship between the inhabitants and nature". The greenway will also be used as an "urban nursery", rearing trees for surrounding districts.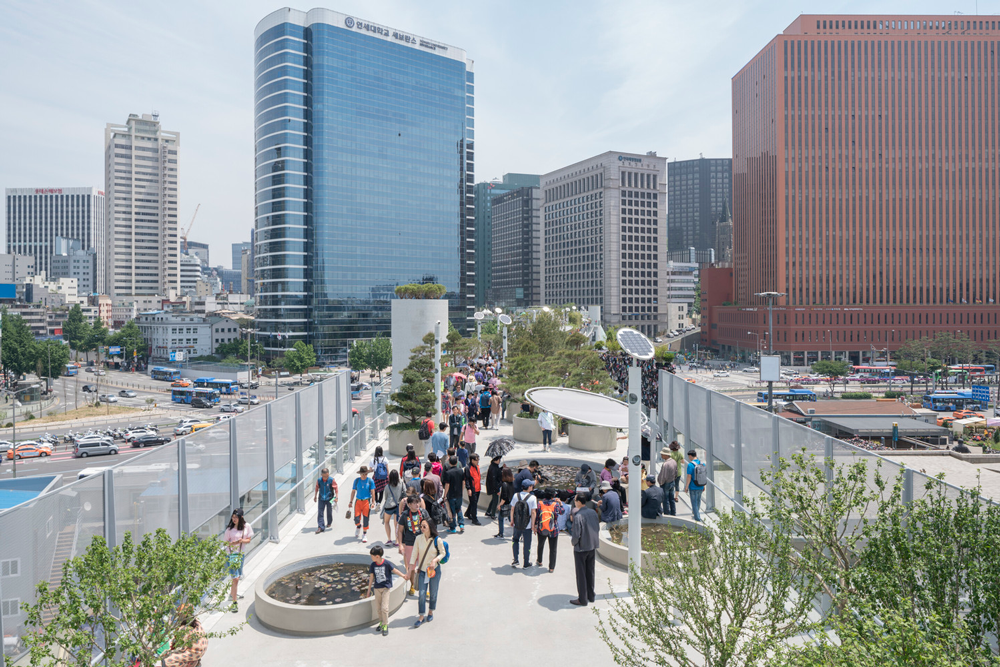 The name of the project refers to the construction year of the highway (1970) and the year of its reopening as a green walkway (2017). The project is part of a wider strategy of making the city more pedestrian friendly. The steel and concrete structure is elevated 16 meters above the ground, and is connected to a network of bridges and staircases which connect the promenade to stores, hotels, and nearby parks. More than a botanical promenade, the program consists as well of restaurant areas, information centers and theaters.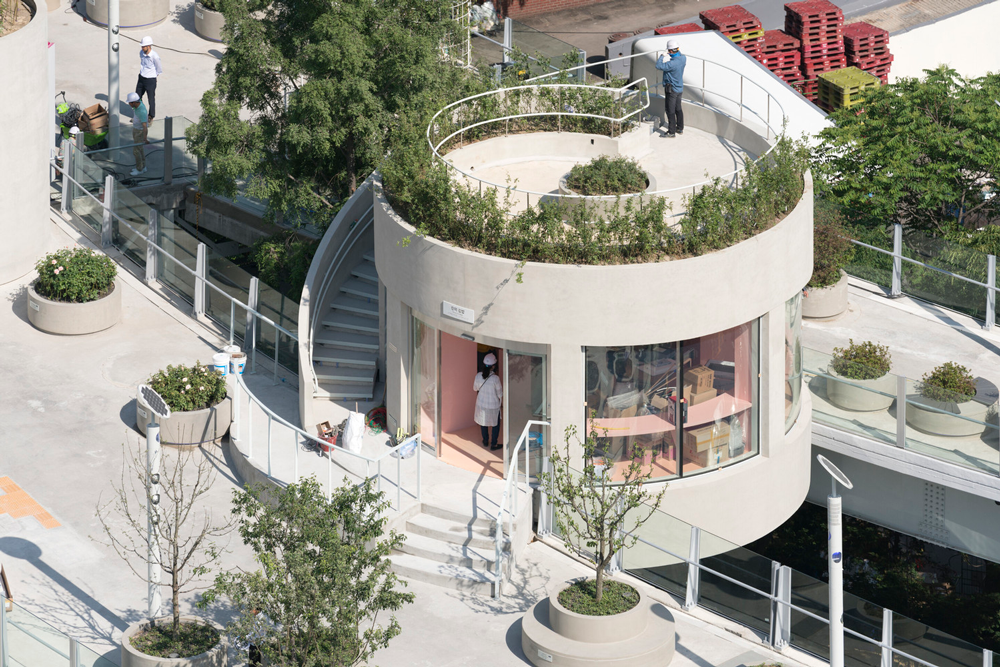 Skygarden is open 24 hours a day, seven days a week. At night, it is illuminated in blue lights which highlight this natural belt in the urban fabric. Other colors will be experimented with during festivals and celebrations.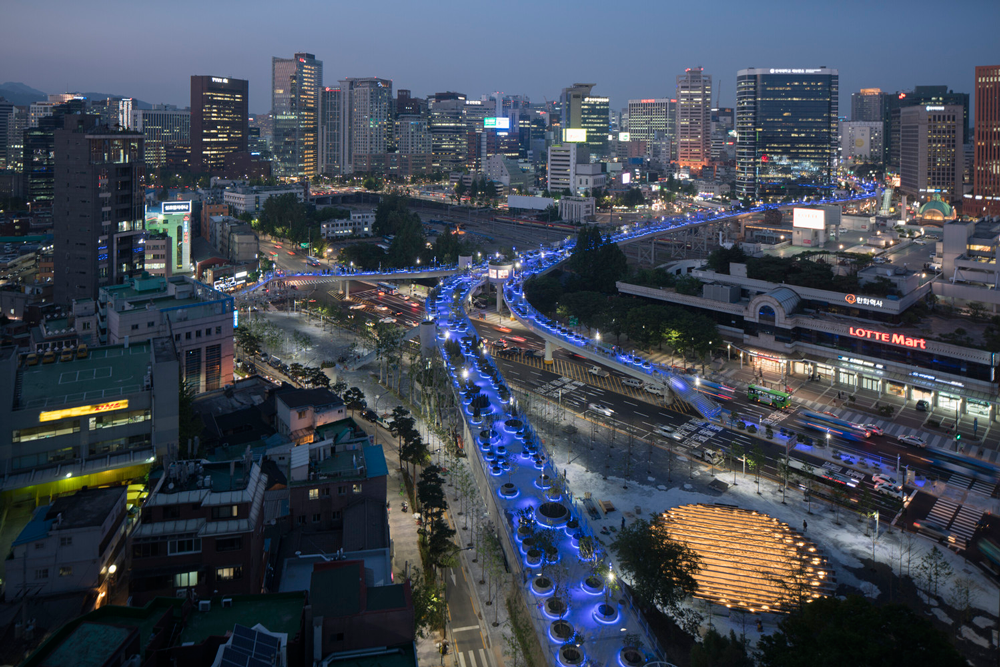 From the architect's press release.
Project : Seoullo 7017 Skygarden, Seoul
Architects : MVRDV
Clients : Seoul Metropolitan Government
Area :  9 661 m2
Total cost : Undisclosed
Construction timeline : 2015 – 2017
Opening : May 2017